Heading out the door? Read this article on the new Outside+ app available now on iOS devices for members! Download the app.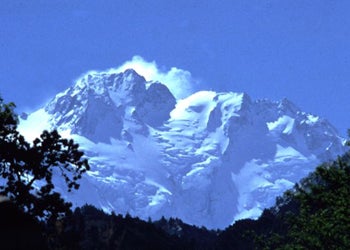 Climbing Magazine ReviewsClimbing Magazine welcomes print, photo, and DVD material for our Reviews department, both online and in print. Please contact Julie Ellison for more information.
Psyche BookCalifornia-based photographer Jim Thornburg estimates he has spent 23,000 hours over the past 20 years capturing images of climbers, and his extraordinary effort has produced a prodigious body of inspirational work. Now Thornburg has selected the best of his uncounted images to produce Stone Mountains: North America's Best Crags ($60, jimthornburg.com), a 320-page celebration of 35 crags spanning the continent, from Squamish to the Gunks.Sun, Sand, Sea, and Sending: Kalymnos: Rock Climbing GuidebookPeople always ask about my favorite Mediterranean island to visit for climbing, and I've given the same answer — Kalymnos, Greece — so many times that it's become automatic. But when a place is so clearly climber Eden, what else is there to say? Kaly's quiet, largely untouristed west coast, home to most of the climbing, has a small strip of villages sandwiched between calm green and cerulean waters and mythical limestone scarps with hundreds of jaw-dropper, rope-stretcher slab, wall, tufa, and crazy 3-D stalactite-cave climbs from 5.6 to 5.14+.Free (and Aid) Blasts: Yosemite Big Walls, Third EditionThe cover of SuperTopo's stellar new Yosemite Big Walls: Third Edition, by Chris McNamara and Chris Van Leuven, tells you everything you need to know about the Valley in 2011: instead of an aid climber slamming blades on some A4 seam, we instead see Nico Favresse pimping micro edges out a rooflet on The Secret Passage, a 5.13c R… which also happens to be an El Cap VI. This is the beauty of the updated guide ($29.95, supertopo.com), an indispensable, photo-rich, text-and-topo reference to 77 of the Valley's big-wall classics: An emphasis is placed on clean aid (with a page of tips, and C ratings where appropriate), with accordingly modern rack suggestions for cam hooks, offset nuts and cams, and the like.Don't Try This at Home: With Bare HandsClimbers' bookshelves are often populated with dense accounts of historical accidents, techy how-to guides, and autobiographies concerning the inner workings of a mountaineer's psyche. Rarely does a book come along that's just plain fun to read. In With Bare Hands ($16.95, blacksmithbooks.com), Alain Robert, the French climber famed for free-soloing skyscrapers around the world, tells his often-harrowing and offbeat story.Sand Castles: Desert Towers: Fat Cat Summits and Kitty Litter RockYosemite Valley and southeastern Utah's desert towers are America's two unique contributions to climbing geography—the places that, for topography and climbing potential, are like none other on Earth. Of the two, Yosemite's climbing lore has been much better documented. Now, Steve "Crusher" Bartlett has redressed this gap—and then some—with his 352-page, coffee-table survey of tower-bagging history, Desert Towers: Fat Cat Summits and Kitty Litter Rock ($49.95, sharpendbooks.com).Higher Meaning: Climbing—Philosophy for Everyone: Because It's ThereWhat if the usual mouth-breathers pontificating at the campfire morphed into keen-witted philosophers who could articulate and deconstruct the paradigms around which so much of our ethical and "why climb" discourse takes place? And what if, by doing so, they exposed the largely unexamined fallacies in stale truisms like "chipping is bad," "soloing is selfish," "ratings are subjective," and "climbing sets you free"? The Rest of the StoryThe disastrous events that unfurled on K2 in August 2008, when 11 climbers died, inundated the mainstream media with survivor interviews, blog posts, and tales told by families left behind. Numerous authors have attempted to chronicle the fateful summit push on August 1, but One Mountain Thousand Summits: The Untold Story of Tragedy and True Heroism on K2 ($24.95, us.penguingroup.com), by Freddie Wilkinson, isn't simply a reconstruction of events.Action PackedSometimes all you want is to sit down for 20 minutes and read short, light, and satisfying stories of adventure. In Steve Achelis' Mountain Responder: When Recreation and Misfortune Collide ($16.95, dogearpublishing.net), Achelis, former commander of the Salt Lake County Sheriff's Search and Rescue Team, recounts adrenaline-fueled rescue tales, from hikers who've fallen into rivers to mountaineers buried beneath avalanches.Honest HuberIn his autobiographical The Mountain Within: The True Story of the World's Most Extreme Free-Ascent Climber ($27, skyhorsepublishing.com), Alex Huber, 41, makes a pretty good case for his subtitle. Huber's impressive exploits are well known, including several first free ascents on El Capitan and a 5.14 free solo in Austria. The Mountain Within is a book about achieved goals, recounted with precise and unsentimental reflection.Judge This Book by its CoverWhat if we held a beauty contest for climbing guidebooks? With 430 full-color pages of good looks, the second edition of Bishop Bouldering ($37.50, wolverinepublishing.com) might make Miss America. That is, if Miss A could find her way blindfolded to every bloc from Rock Creek to the Druids and pull down like a fiend. Don't Leave Home Without ItAdventure photography couldn't be simpler. At least that's how Michael Clark makes it seem in his how-to book Adventure Photography: Capturing the World of Outdoor Sports ($24.95, larkbooks.com). The 15-year veteran has shot everything from yoga to surfing to expedition races, and in this book documents every detail of the who, what, when, where, why, and how of each sport.A World of FirstsIt seems like these days, any feature film with a star-studded cast passes as a solid movie. It might be void of any real plot or storyline, but you watch it because you recognize the names on the poster. Chuck Fryberger's CORE ($39.95, chuckfryberger.com) breaks the mold by following climbing's A-listers on individual journeys to go "to the heart of climbing." Espresso Lessons from the Rock Warrior's WayPhysical training for rock climbing, or any sport for that matter, is formulaic; there is, more or less, an equation to improvement. But perhaps due to its inherent complexity and nuance, mental training has always taken a backseat to physical training in our sport, despite its equal and oft underrated importance. Arno Ilgner's Espresso Lessons from the Rock Warrior's Way ($19.95, warriorsway.com) takes the complicated fears, emotions, and doubts our mind creates while rock climbing and teaches us how to handle them and climb harder.Manifest TrainingMany of us find training too monotonous, even boring. Chiropractor Michael Layton disagrees. Dr. Layton has written, photographed, and self-published a unique guide to exercise, nutrition, and advanced climbing skills called Climbing Stronger, Faster, Healthier: Beyond the Basics ($24.95, amazon.com). Part textbook, part climbing manifesto, the book devotes much of its 200 pages to training and injury rehabilitation.AdaptationThe excellent, tightly edited (28 minutes) Andy Parkin: A Life In Adaptation (£12 plus shipping, bluehippomedia.com) is a still, meditative portrait that doesn't descend into the usual action sequences and first-person wankery about "the proj." Andy Parkin is an ex-pat Brit who's spent the last 25 years in Chamonix. An alpine badass (Broad Peak alpine style and the Walker Spur solo in winter), he survived an epic accident on the Rothorn in 1984 and thereafter moved more deeply into his art…Out of AfricaMany climbing flicks focus solely on the epics — huge dynos,50-foot whippers, clutch sends — while the ineffable, inbetweenmoments are excised. Happily, Chris Alstrin's filmWaypoint Namibia ($14.99, waypointnamibia.com), ongranite-dome hunting, avoids this pitfall.Double WhammyIn 1968, Yvon Chouinard, Dick Dorworth, Lito Tejada-Flores,and Doug Tompkins loaded up a Ford Econoline with surf,ski, and climbing gear and drove 5,000 miles south alongthe Pan-American Highway. At the road's end, they auguredinto a snow cave and, when the weather broke, establishedtheir California Route on Fitz Roy, Patagonia. Tejada-Floresfilmed with a 16mm Bolex, and it became the film Mountainof Storms.The Secret's OutThe first-ever guidebook to Colorado's best-kept secret, Durango Bouldering ($25, pineneedle.com), details more than 350 V0-to-V13s at five superb areas, including Sailing Hawks — aka The Secret Spot — and the recently discovered 071 Boulders. Southwest Adventures guide Ian Allison spent four years searching, sending, and documenting. Joyous StruggleFinally, an English translation of George Ingle Finch's delightful The Struggle for Everest ($44.95, topworldbooks.com). First published in 1925 and available solely in German till now, this is the only book by an Everest team member devoted to the British expeditions of the 1920s. An eminent chemist and leading alpinist, Finch, with Geoffrey Bruce, reached 27,250 feet on Everest in 1922.Project Orange Go to Arkansas: the sandstone is steep, bullet, uncrowded, and kaleidoscopic, ridge after ridge fading into the Ozark horizon. The Arkansas native Cole Fennel brings us his 400-page Rock Climbing Arkansas ($37.95, fixedpin.com), cataloging 14 zones, including sport/bloc staples like Horseshoe Canyon Ranch, the trad mecca Sam's Throne, and venerable Mount Magazine.Race for the NordwandMove over CGI-heavy, testosterone action flicks. Enter the North Face (musicboxfilms.com, debuting February in theaters nationwide; DVD to follow). Set in 1936, this riveting recreation depicts the two Germans — Toni Kurz and Andreas Hinterstoisser — who confronted "the last problem of the Alps": the Eiger's North Face. Chased up the wall and then joined by an Austrian team, the men battle avalanches and frostbite …Alpine Time MachineEver wish you could travel back to climbing's early days and follow the earliest first-ascent visionaries? This fantasy comes to life in Daniel Arnold's Early Days in the Range of Light: Encounters with Legendary Mountaineers ($28, counterpointpress.com). Arnold, cleverly, chose 15 classic peaks in California's High Sierras and spent three years studying the lives of the peaks' pioneers, groundbreakers like John Muir, Clarence King, and Norman Clyde.A Royal Life Most people wouldn't need seven volumes to tell their life story — but then again, most people aren't Royal Robbins. In My Life: To Be Brave ($19.95, royalrobbinsthebook.com), the first in this autobiographical series, Robbins lays bare the driving forces — external and internal — that have shaped him. Chapter one dives straight into his landmark solo of the Leaning Tower: the insecure belays, the pumped arms, and the stubbornness it took to overcome the ominous wall.Progression ObsessionIf a form of Tourette's exists in which you repeatedly yell, "Holy cannoli!", then I contracted it watching Progression ($19.95 for HD download, $29.95 for the DVD; bigupproductions.com), Big UP's latest. It spotlights, with expert cinematography, today's A-listers — Tommy Caldwell, Alex Honnold, Kevin Jorgeson, Matt Segal, Chris Sharma, Patxi Usobiaga, etc. — in the realms of sport, comp, big walls, highballs, headpoints, and more.Eldo OpusMasterpieces arrive fully realized, the creator's toil invisible in the final product. Eldorado Canyon, Colorado, now has its masterpiece with Steve Levin's intuitive, exhaustive, 450-page Eldorado Canyon: A Climbing Guide ($39.95, sharpendbooks.com). (See Players, of Climbing No. 281 – December 2009, p.26, for more on Levin.) This first-ever photo-topo guide comes stacked with action photos.








Kootenay Craggin'The West Kootenay region in south-central British Columbia is one of North America's most beautiful mountain areas, and there's now a rock-climbing guidebook that does justice to its splendor. Written by local climbers Vince Hempsall and Aaron Kristiansen, West Kootenay Rock Guide describes 22 areas and more than 400 routes — from Nelson, to Slocan City, to Castlegar — and includes day-trip alpine climbs in the Valhalla Mountain Range.The Making of an AlpinistWant to know how a kid from Pullman, Washington, became who Reinhold Messner has called today's best high-altitude climber? Then read Beyond the Mountain ($29.95, patagonia.com), wherein Steve House recounts his rugged path to the pinnacle of modern alpinism. Chock-full of spellbinding adventures, this autobiographical gem reveals as much about the author's personality and motivations as his FAs.Play Time"A player in the rock-climbing world is someone who's there every single day," says Dave Graham early in Brian Solano's new DVD, The Players ($19.99, theplayersmovie.com). "And they're obsessed with climbing on an infi nite level." To be atop the rock game, like the film's cast — Graham, Emily Harrington, Joe Kinder, Chris Lindner, Ethan Pringle, Alex Puccio, Lisa Rands, Chris Sharma, and Daniel Woods — you must put climbing before all other masters.The Shadow PersonIn 1916, while the marooned Sir Ernest Shackleton and two crew members fought fiercely for survival on South Georgia, they had the sensation that another, providential person accompanied them — that they "were four, not three," as Shackleton wrote. This phenomenon — of sensing a beneficiary presence during extreme tribulation — became known as the Third Man Factor …Jerry Moffatt's Revelations Wins Grand Prize at Banff Mountain Book FestivalRevelations, the autobiography of British rock climber Jerry Moffatt, has won the Grand Prize at the 2009 Banff Mountain Book Festival – one of the biggest prizes in publishing in the outdoor, adventure and environment genres, and arguably the most prestigious prize in mountain literature.Show Me the MoneyHair-raising Himalayan expeditions, crazy adventures to exotic lands, first ascents of remote peaks — all these could be ours, says conventional wisdom, save lack of one key ingredient: M-O-N-E-Y. Enter Jeff Blumenfeld and his You Want to Go Where? How to Get Someone to Pay for the Trip of Your Dreams ($24.95, skyhorsepublishing.com). Mountain MisadventuresWe climbers often joke about "barely surviving" our greenhorn years, rife with silly n00b mistakes. But, as Mark Scott-Nash points out in his Colorado 14er Disasters: Victims of the Game ($16.95, bigearthpublishing.com), statistics show that the number of experienced victims rivals the novices. Turns out, plenty of other ingredients go into the disaster soup: overconfidence, summit fever, fatigue, groupthink, hypothermia.In Living ColorNow hear this: three key Southwestern areas see their first full-color photo guides this year. First is Boulder Canyon Rock Climbs ($35, wolverinepublishing.com), by Bob D'Antonio. Right above Boulder, too, are the Flatirons, richly documented in Climbing Boulder's Flatirons ($32, sharpendbooks.com), by Jason Haas, who for years chased down Beta and climbed almost all the vast area's gems. And finally, there's Zion Climbing: Free and Clean ($29.95, supertopo.com), by Bryan Bird. EXCLUSIVE: PROGRESSION PREVIEWI often have superhero dreams, where I can fly, jump to the top of a building, and basically climb whatever I want. In those dreams, my fingers never tire and my body feels light and hollow. The climbers in Big Up Productions' Progression are living my dreams. The first thing you need to know about this movie is that it's no bullshit — fancy scene transitions and text effects from past Big UP flicks like Pilgrimages, or The Dosage series are gone, leaving only stark images of gifted humans pushing themselves like mad demons to the edge of the possible.It's a Bird, It's a Duck …You can't always bring kids to the crags, but you can bring the crags to your kids with Animals Rock! ($16.95, amazon.com). This super-cool children's book is filled with photos from around America of uniquely shaped rock formations, all resembling animals.Turkish DelightMike Call's new film, Herakleia ($29.95, momentumvm.com), uses a standard convention — a bouldering posse goes on an FA frenzy — but adds an otherworldly setting. When Call's crew (Isaac Caldiero, John Cardwell, Lauren Lee, Boone Speed, et al.) rolls into the Turkish farming town of Herakleia, they're energized by the granite blocs piled lavishly around Mount Latmos.Master Blast, Part VIEric Perlman offers the latest in his beloved, high-octane Masters of Stone series: Masters of Stone VI: Breakthrough ($29.95, mastersofstone.com). The first film debuted in 1990 with a blend of fast-paced climbing, muscular dynos, and heavy-metal music still emulated today. (Rock Warriors, anyone?)Girl on the RocksSince the 1990s, pro climber Katie Brown has blazed the trail for hard sport climbing and aspiring women climbers. Now she relays that inspiration to the written page with her Girl on the Rocks ($19.95, globepequot.com). Big on color and with an easy-to-read, conversational voice, this 'climbing 101' for women fills an important niche for those dipping their toes into the sport. Norman Clyde: Legendary Mountaineer of California's Sierra NevadaBefore sticky rubber, bolts, and chalk—heck, before harnesses—Norman Clyde, wearing army boots, was bagging summits throughout the Sierra Nevadas, leading vertical rock on hip belay. "I sort of went off on a tangent from civilization and never came back," explains Clyde in Robert Pavlik's Norman Clyde: Legendary Mountaineer of California's Sierra Nevada ($14.95, heydaybooks.com).Who's Who in British ClimbingIn the comprehensive, humorous, and highly irreverent Who's Who in British Climbing (£24.00, theclimbingcompany.net), author Colin Wells catalogues the "romantics, eccentrics, and buffoons who have made British climbing what it is." Packed with mini-bios on nearly 700 bigwigs, the book pulls no punches, painting ribald—and sometimes flippant—caricatures of each personality's quirks and foibles.Call It GoodHow does a climber change in the course of a year? That's the premise behind the film Call It What You Want (£19.99, steepmedia.com), which follows a "year in the life" of the fresh-faced but ballsy George Ullrich as he throws himself against mean climbs in the UK, California, and Spain. At one point, we see the tousle-haired Ullrich skyhooking and cable-saging his way up the Bachar-Yerian (5.11c R) on the Medlicott Dome, Tuolumne Meadows—while skipping all the bolts except the last one (as well as bolts for belay): "I did it for fun," Ullrich explains. For Rock HoundsLet's face it — geology lessons typically run on the dry side. But climbers, of all people, should be curious about the stones on which we play. An engaging solution is found in Flakes, Jugs & Splitters: A Rock Climber's Guide to Geology ($17.95, falcon.com), which answers pretty much everything about rocks — Why does Hueco have huecos?Cascade CacheFred Beckey's likely tagged more virgin summits than any American, so it's fitting that his Cascade Alpine Guide, Vol. 3: Third Edition ($34.95, mountaineersbooks.org) contains a famously encyclopedic array of information, with everything from 3-D maps, to dissertations on natural science and human history.Purrrdy PicturesThe hardcover gem Above All: Mount Whitney and California's Highest Peaks ($35, heydaybooks.com), by David Stark Wilson and Steve Roper, is a deft celebration of the state's Fourteeners, from Whitney, to White Mountain Peak, to the Palisades, to Shasta.Flatiron'edMuch-needed and much-welcomed is Jason Haas' new Climbing Boulder's Flatirons ($32, sharpendbooks.com), a 220-page, comprehensive, full color, photo-topo guidebook that pulls together all the roped climbs. A bona fide Flatirons disciple, Haas spent three years on the book, climbing almost every route on its pages — no small feat when you consider that more than a few of these climbs are obscure, dangerous mystery routes up poison-ivy-choked gullies and on formations most Boulder climbers barely know by name (Schmoe's Nose, Nixon's Nose, or Hillbilly Rock, anyone?).Love, A VueNo climbers were (permanently) injured during the making of this film. Such should be the disclaimer for Alastair Lee's new UK-based frightfest Onsight (£19.99, posingproductions.com), a straightforward look at the eponymous niche in our sport.Table of ColorsNorth Table Mountain (NTM) holds a unique role in the climbing world: it's a steep, sunny basalt sport climbing zone that's urban (the cliffline overlooks the Coors Brewery in Golden, with views to not-so-distant downtown Denver) yet pristine (Golden itself stops a good half-mile from the cliffline, and the mesa land has been preserved).Love in the HimalayaIf I can't physically be in the Indian Himalaya — neck-deep in all its adventure and romance — the next best thing is to go there mentally. In the pages of The Rains of India ($17, stores.lulu.com/jesscz), a new novel by the German (and former Boulder, Colorado, local) climber Jesse Guthrie, I see dusky sunrays kissing Hindu temples, waves tumbling alongside beachside bungalows in Goa, and Sherpas winding up frosted peaks.Humpty Dumpty's Great FallLife was "ova" for hard-boiled hardman Humpty Dumpty. Shattered after a free-soloing fall at his home crag, Dumpty lived a life of seclusion, TV watching, and potato-chip snarfing . . . until one day, he had to rescue the king's favorite horse from a cliffside. Perfect for young climbers (and even old ones), Humpty Dumpty Climbs Again ($16.99, penguin.com/youngreaders) adds a vertical twist to the classic nursery rhyme.Bold on the Bald"Going bald" means many things — think Telly Savalas and Brazilian waxing. But to climbers, it means Rumbling Bald, a granite dome surrounded by boulderfields in western North Carolina. Penstock Productions' new film, Rumbling Bald ($17.95, lvmrock.com), showcases the mountain's bomber blocs and local heroes.










Death ProofFrom the lawn-like Yosemite Valley floor, the Big Ditch's true dangers remain largely invisible. But for all its bustle, Yosemite National Park is still wild, with fatalities aplenty. The gripping, exhaustive Off the Wall: Death in Yosemite ($36.95 hardcover, $24.95 paperback; pumapress.org), by Michael P. Ghiglieri and Charles R. "Butch" Farabee, Jr., compiles these 900 fatal mishaps …The Land of OzIn 2006, the guidebook author Simon Mentz proclaimed that a new edition of the Arapiles guide "should only take us two or three months, as we've done all the hard work in the first edition." Some two years later, Arapiles Selected Climbs: Second Edition ($59.95; osp.com.au), by Mentz and Glenn Tempest, hits bookshelves.Star BrightI remember learning to draw stars as a kid, my notebooks filled with misshapen polygons that resembled squashed porcupines. Fortunately, kids now have Mountain Star ($18.95, chesslerbooks.com), which not only teaches a surefire way to draw these tricky celestial objects, but also tells the story of the late alpine and rock pioneer Charlie Fowler, who with Christine Boskoff perished on China's Mount Genyen in 2006.On the Pointy EndThe new DVD The Sharp End ($25.95, senderfilms.com) drags you by your optic nerve on a tour of the vertical world's most heart-pumping deeds: high-alpine free soloing; knots for pro on Czech sandstone; wafer-hooking aid; wing-suit madness; and a parachute-protected Eiger ascent.To the LimitBy Mike Adamson – Thirty-one pitches and 2,900 vertical feet climbed in just 2:45:45—watch as the über-strong Huber brothers (Alexander and Thomas) push themselves To the Limit ($29.95, firstrunfeatures.com) to set what in 2007 was then the speed record for the Nose of El Capitan.Living DangerouslyBy Nick O'Connell – Routinely cited as one of the best mountaineering books ever, Lionel Terray's Conquistadors of the Useless ($21.95, mountaineers.org), newly reissued in 2008 (but first printed in 1961), expresses the nearly inexpressible: what motivates mountaineers to pursue this seductive and often dangerous sport.With Bare Hands: The Story of the Human Spider Alain Robert, the world famous free soloist has just released his autobiography, With Bare Hands: the story of the Human Spider (published by Maverick House Publishers). The French "Spiderman's", biography will have you clutching each page, holding on and hardly able to breathe, as he tells tales of clinging to giant buildings. Order it from Amazon.com HERE.The Perfect DoseHistoric footage of Beth Rodden on Meltdown (5.14) — likely America's hardest trad pitch — is just one of eight heart-pumping segments in Big UP Productions' Dosage V ($29.95, bigupproductions.com). Here, Josh and Brett Lowell present revolutionary ascents by international superstars.Gripping AnthologyEveryone loves a good epic, especially from the comfort of the La-Z-Boy. For a collection of hair-raisers, turn to Near Death in the Mountains: True Stories of Disaster and Survival ($14.95, randomhouse.com).Bishop Takes KingWith the last guidebook long out of print, eastern Sierra climbers have for years relied on hand-drawn topos, the Net, and bribes to score Beta on Bishop's hidden gems. At last, Bishop Area Rock Climbs (Third Edition; $35, maximuspress.com), by Peter Croft and Marty Lewis, maps out the area's secrets.Beyond Basic Training"Conditioning for climbing is as different from other sports' training programs as vertical departs from horizontal," Eric J. Hörst aptly writes in his new Conditioning for Climbers: The Complete Exercise Guide ($19.95, globepequot.com).3-2-1, Contact!To save the environment, we first need to connect with it. That's the premise behind Contact: Mountain Climbing and Environmental Thinking ($24.95, nvbooks.nevada.edu), a collection of 23 essays written by prominent climbers on their transcendent experiences in wild places.The Deep EndThe new climbing film Perfecto ($29.95, perfectothemovie.com) gives "perfection" new meaning: deep-water soloing (DWS) in Mallorca. This Spanish idyll is quickly becoming the destination, thanks to coverage of Chris Sharma's visionary FA of the DWS Es Pontas (a possible 5.15), in 2006.Never ForgottenNearly 10 years after the death of her then-husband, Alex Lowe, Jennifer Lowe-Anker has authored Forget Me Not: a Memoir ($29.95, chesslerbooks.com), chronicling her life with this gifted climber. Their story is written on the backdrops of El Cap, K2, Everest, and many other peaks worldwide.Western Sloped!The full-color Rifle Mountain Park ($29, wolverinepublishing.com) arrives at a welcome time, with the route tally at this punishing limestone crag now reaching 300, thanks to the rescinded bolting ban. Also chronicled herein are the lesser-known nearby river valleys — the Crystal, Frying Pan, Glenwood Canyon, etc …A Wales TaleNowadays, any youngster with a camcorder can play filmmaker, which, sadly, keeps me away from many a climbing flick. This changed when I heard one of my heroes, George Smith, was starring in Upside Down Wales (£20, alhughes.tv). The film starts with a few obsessives trying an overhanging boulder in the rain.Dosage V ReviewIf you haven't picked up the new Dosage V DVD, or gone to one of the premier events, you're really missing out. Not only do you get to see Beth Rodden make the first ascent of Meltdown (5.14c), you get to watch Chris Sharma get shut down on his new ridiculous 5.15/9b project.Way of the WarriorBy Chris Weidner – I wish I could do one-armed pull-ups like the 16-year-olds at the gym. Then maybe – just maybe – I could send my damn project. On the other hand, physical strength is just one aspect of rock climbing. Mental strength is also crucial. Unfortunately, most of us have only a vague understanding of what this means. Arno Ilgner's audiobook, The Rock Warrior's Way: Mental Training for Climbers ($29.95, warriorsway.com), helps remedy that.UnderdevelopedBy Matt Samet – Allah be praised for the streamlined, simple climbing film — it's a welcome relief. Showcasing the principal Irish cragging areas of the Mourne Mountains, the seacliffs of the Burren and Fairhead, and the boulders of Glendalough, the spirited Underdeveloped (£17.99, underdevelopedireland.com ) is, in the words of the filmmakers, "…simply a story of a bunch of friends from Belfast who went climbing. …"Where the Wild Things ClimbBy Kristin Bjornsen – If you want back-bumper belaying, noisy crowds, and dirt-free routes, the Adirondacks are not for you. This upper-New York State park makes you work for its treasure of slabs, splitters, and blocs, with half the climbing lying wild and isolated more than a half-hour from the road.Clear Creek Canyon Rock ClimbsBy Kristin Bjornsen – Just 20 minutes from Denver, Clear Creek Canyon serves up more than 400 routes, several of them testpieces authored by the likes of Peter Beal, Tommy Caldwell, Kurt Smith, and Daniel Woods. The stylish Clear Creek Canyon Rock Climbs ($28, sharpendbooks.com ) gives you the inside scoop on all of them.The Ultimate Euro Tour GuideBy Kristin Bjornsen – Welcome to the Euro tour, with stops at Malta, Italy, France, Spain, Portugal, and Morocco. Your guide will be the South Western Europe & Morocco Rock Climbing Atlas ($38.95, rockclimbingatlas.com )Vertical Visual MasterpieceFor those of us with unrealized dreams of peak-bagging, Vertical Vision: Mountain Photography from -5 to +8000Metres (45 euro, focusmedia.nl) is a perfect reminder of what we're missing. In the tome's 200 full-color pages of photos, the Netherlands' Menno Boermans and Melvin Redeker usher us from the flatlands of Holland to Himalayan summits …A Climber's EthiopiaClimbing and culture cross paths in Majka Burhardt and Gabe Rogel's Vertical Ethiopia: Climbing Toward Possibility in the Horn of Africa ($37.99, majkaburhardt.com). This149-page, full-color vertical-format photo book documents the 2007 journey of Kristie Arend, Burhardt, Helen Dudley, and Caroline George to northern Ethiopia. "Extreme sports?" one Ethiopian asks in the book. One Million MountainsFresh off a 2007 trip to the Outback, I was eager to see the Australian climber Keith Lockwood's new coffee-table book on the beloved "Piles": Arapiles: A Million Mountains ($84.95 Aus, arapilesbook.com). Packed with beautiful, full color images of the red-sandstone formation, Lockwood's book showcases more than just the climbing.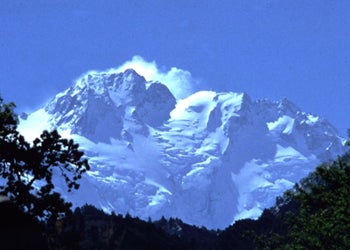 Spray ReviewReview by Justin Roth – The chillaxed vibes of Northern California's beaches and inland crags set the tone for Brian Solano's new film, Spray ($29.95; spraymovie.com). The movie opens with shots of beach bouldering and surfing in Humboldt County, an area that serves as a sort of base for the climbers (the film is broken up into geographic segments, and the climbers continually return to the mellow, sandy area).Yoga for ClimbersReview by Matt Samet – I'm a fair-to-middling yoga bumbler, but have been to enough classes to do a passable Downward Dog and have come to appreciate this ancient practice as a low-impact healing and wellness tool nonpareil.Rock Jocks, Wall Rats and Hang DogsBook review by Tim Pendleton – Have you ever wanted to sleep hanging hundreds of feet above the ground off of a sky hook? If this sounds like your bag you might want to pick up Rock Jocks, Wall Rats and Hang Dogs (1994) by John Long. If you don't know who John Long is you might want to find out.Forever on a MountainIn the new offering Forever on the Mountain, James Tabor exposes the controversy that delayed the rescue of the 1967 Wilcox Denali Expedition and cost seven men their lives. Tabor reconstructs the stranded mountaineers' last days from meager evidence of a camp found near the summit.California Dreamin'My limited time bouldering in California involved sweat-soaked approaches through unwieldy manzanita only to reach holdless slabs or too-sunny, splitter-cracked highballs. I would've preferred that rabid dogs eat my pancreas, truthfully, than motivate.Sherman Exposed: Slightly Censored Climbing StoriesI can almost guarantee if you sit down to read the first two pages while drinking a beer (which is probably in good style), beer will come streaming out your nose. I know it did mine, that bartender was pissed. And two things will happen: you will learn who The Vermin is and why you should listen to what he has to say.December 2007/January 2008 – ReviewsKing Lines – a brilliant pairing of veteran filmmakers Josh Lowell and Peter Mortimer; Deep Impact – Deep-water soloing (DWS, aka psicobloc) sounds simple enough: find a cliff above water, and then climb it; Woman on the Rocks – Women climbers should thank Ruth Dyar Mendenhall (1912-1989) for paving the way, and now we can thank her for Woman on the Rocks: The Mountaineering Letters of Ruth Dyar Mendenhall; Spider Woman roc(k) lessons – 12 months of bouldering and buildering from an anonymous sexy model in a Spiderman mask; Rescue 911 – Christoper Van Tilburg's catchy, if not a tad cliched, Rescue Doctor; Limestone and the Sea (Malta Rock Climbing Guide) – No, you'd have to be a stone-cold foolio not to drool over the mostly trad and mixed (with a few sport crag) possibilities on the stonker limestone of this island chain south of Sicily.