Heading out the door? Read this article on the new Outside+ app available now on iOS devices for members! Download the app.
Photo by Fred Moix – www.fredmoix.com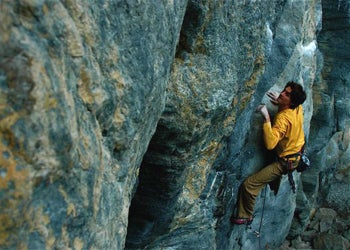 Verbier, Switzerland
Monday, 11 September 2006I am feeling quite banged up after the last couple weeks of bouldering, brushing and bolting. I am most certainly resting, as I must focus on mending my battle wounds! I am so sore, not only from eating shit on rocks, scraping my knuckles like 400 times, but most especially from trying the boulders I have recently discovered and cleaned. They happen to be all incredibly steep, roofs more or less, and I am slowly working towards regaining the 5 kilos of muscle I lost while being injured. After graduating from the Bas Valais lifestyle, I have positioned myself here in Verbier, known normally as a massive luxury winter-sports scene in the off-season, and currently a virtual ghost town, with only good friends working about, and private companies building $30 million chalets! All you hear is hammers, electric saws and helicopters. It's kind of weird.
Since I have recovered from my recent dishwashing accident (which was not funny) I have decided there are three projects that I can actually do out of everything I have been scoping. I tried one route on a massive, overhanging boulder in a river that I equipped and it was absolutely heinous. Maybe 9b? I could do all the moves but one, and as it's got really hard moves I wasn't too bummed, but I will have to let that one pass for another season. On to the doable things…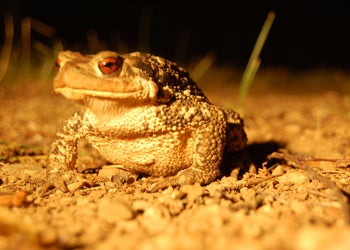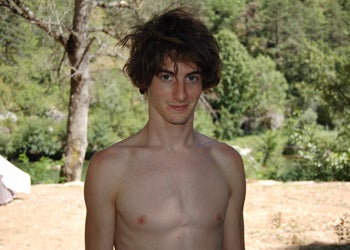 Objective #1 climb this roof I have already put 4 serious days of effort into. It happens to be really long, 30 moves I think, which makes sense, as the boulder it's under happens to fucking massive. Yes, it is the coolest single rock I have ever found, and YES, it has another project, which I am absolutely in love with. Yes it's the hardest line I have seen in my life, and YES its possible. YES since it the hardest thing I have ever seen, its not going to be so easy. Years! It will take time…but for now, it's the logical second half, which will be known as Objective # 2. It's tall, proud, and so pretty! After all the years of searching and groveling through wet forests and talus fields, this is the one! It was not a waste of time! Proof I'm not crazy right?
Bear with my excitement, as it's what I live for! I think I can manage this first roof project the next day on, as I have paid my dues in working the shit out of the thing. I will most certainly be liberated from this torturous resistance problem tomorrow, and then it is ON.
Objective #3 is phenomenal as well. The block is a massive pillar of rock sticking out of the Earth, positioned in a crazy, mossy dark-green forest. Pretty unique, huh? This boulder will be a tough one as it's tall, the moves are dynamic, and it's powerful! I have managed all the moves after the two days of trying, but linking them, good lord, as there are only eight or something, will be rough. ROUGH.
So. I will name them if I climb them, don't worry, I'm not so "military-style" as to actually call them objectives. It's a figure of speech. I am super psyched to make some progress on these beautiful things, and hopefully I will have made more progress in two weeks, or else the next installment of my abstract little blog will be very depressed. Maybe I will have to interview myself again!
—Dave Graham