Heading out the door? Read this article on the new Outside+ app available now on iOS devices for members! Download the app.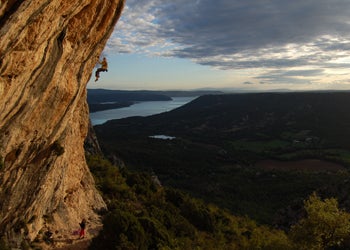 Somewhere over Germany, heading the direction of Kalymnos
I am on a Boeing 737 airbus, style 400, owned by Olympic Airlines. Airplanes scare me. I don't really enjoy them. However, they are a lot safer feeling then driving on the German autobahn. Right now, I am sipping juice from my juice box full of orange juice, and I am chilling next to my girlfriend. We own the emergency exit row, and we can't help but feel responsible for everyone on the flight.
I just got to Germany the day before. I was in Switzerland for a day before that. Before that, I was climbing in the Gorges du Verdon. I got really sick, which was unfortunate, but I managed to climb almost everyday.
I left Verbier, Switzerland on the second of October with my BASE-jumping friends, Yves and Alystair, and joined up with rock climbing friends Sacha and Maggi. We had a really good time, spoke lots of French, and climbed ourselves almost to death (the virus going around was bad to say the least). The BASE-jumpers are absolutely mad. Jumping and flying (with a "wing suit") in the morning, climbing all day, then jumping again in the evening; it was really fun to get the good vibes from their BASE-jumping passion while climbing just nearby!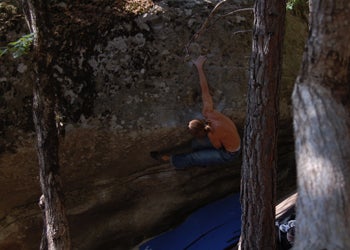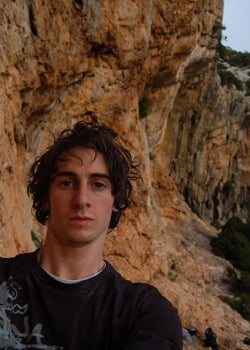 The Verdon is cool. First of, there is an incredible ambiance! Beside the beauty of the rock, the valleys, and the rolling southern French hills, there happens to be more history then one can comprehend. Tons of hard long routes on immaculate stone, dozens of sick sport crags everywhere, and even a sandstone bouldering mecca only an hour away. If you feel like climbing perfect limestone, there are never-ending new routes to open, and seemingly never-ending routes that have already been bolted!
We climbed at a number of cliffs, all with very French names, and bouldered a bit in Annot, the sanstone paradise similar to Font, but without the rain. No real rest, meant no real hard stuff, although I managed the classic Specilistes. I fell off numerous hard routes on the last move while trying to onsight things, which made me feel weak, but then I realized I am getting back into shape, which made me feel much better about my efforts. I saw so much stuff I want to return to, it was really inspiring.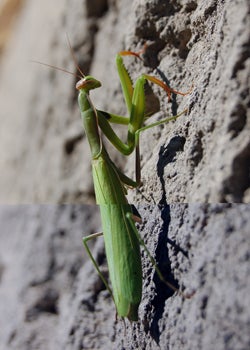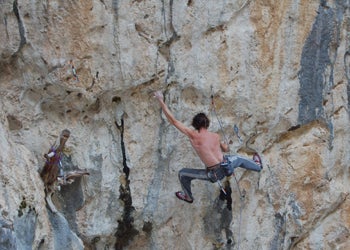 The Verdon is also a symbol of a serious era in French climbing history, and, as well, represents to many on this continent, the essence of climbing itself. A lot of progressive, historic things happened there, and it was a long time ago! Free soloing was at a very high level, and, good lord, routes that were being done were way ahead of their time. Les Specialistes, for example, is a classic 5.14a. Was it the first one? I heard someone say that, but I'm not sure. All I know is it was done twenty years ago, and its really solid for its grade! People like Patrick Edlinger and Patrick Berhault did some incredibly ground-breaking ascents, and I would be surprised if anyone even heard their names back in America! Sometimes people ask me why I downgrade things … well, when you work really hard, because it's really technical, and powerful, and your in a route graded 7a, it makes you think about how one can grade an 8c comparatively. These where standards set a long time ago, and its hard to always disrespect them by pretending like they are just sandbagged! Early examples of 5.11 will be found there…
I tried not to take too many photos of the massive quantity of rock (even though that's impossible), as I don't want to bum every one out on their local areas, nor instigate massive onsets of depression because of the utter lack of stone like this in the U.S. What a sad truth! You only have one Gorges du Verdon on this planet, I guess.
—David Graham