Deck the Halls – Just not with Old Gadgets
Heading out the door? Read this article on the new Outside+ app available now on iOS devices for members! Download the app.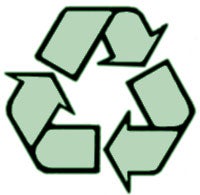 As you're writing your holiday gift giving stories, please encourage electronics purchasers to responsibly recycle their old gadgets and give the gift of a healthy planet. Most people want to dispose of their "junk" properly, but don't know where or how.
Readers can find green tips and recycling locations at www.goodrecyclers.com. One stop shopping for finding responsible recyclers and manufacturers' takeback programs, except there's no crowds or traffic. Our guide includes the "fine print" on how to use the manufacturer recycling programs, that's not always obvious on their websites.
Rapid advances in technology mean that electronic products are becoming obsolete more quickly than ever before. This, coupled with explosive sales around the holiday season, means that more products are being disposed, even if they still work.
The Environmental Protection Agency estimates that in 2007, the US generated over 3 million tons of e-waste. But only 13.6% of that was collected for recycling. The other 86.4% went to landfills and incinerators, despite the fact that hazardous chemicals in them can leach out of landfills into groundwater and streams, or that burning the plastics in electronics can emit dioxin.
And what about the 13% that is supposedly recycled? Most recycling firms take the low road, exporting instead of recycling. From 50 to 80% of e-waste that is collected for recycling is shipped overseas for dismantling under horrific conditions, poisoning the people, land, air, and water in China, other Asian nations and to Ghana and Nigeria in western Africa. To learn more about toxics in electronics and the problem of e-waste visit www.electronicstakeback.com
Also, the New Year offers an opportunity to turn over a new leaf and clean out the old gadgets lying around the house.