Desperate New Routes in Germany, Spain
Heading out the door? Read this article on the new Outside+ app available now on iOS devices for members! Download the app.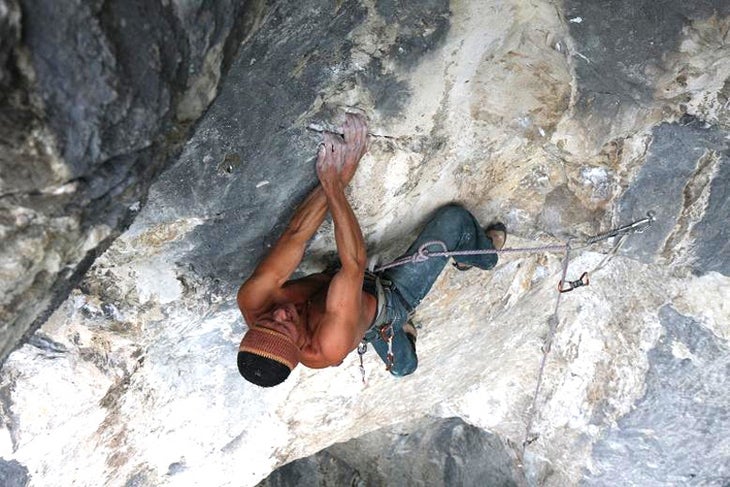 Toni Lamprecht has redpointed a 150-foot "monster route" on the limestone of Kochel in southern Germany that might be as hard as 5.15a.The Devil, You and Me (XI/5.14+) is a harder variation of a climb called Sunjata that Lamprecht completed last winter, combining a 5.13d direct start with the crux of Sunjata (5.14a/b), followed by a V9 boulder problem and a pumpy lieback leading to the 5.14a roof at the top.
"I'm quiet unsecure about the grading, so I would say it is somewhere in the UIAA grade XI (5.14b to 5.15a)," Lamprecht said. "Anyway, it's up to climbers who repeat the route to give it a decent grade in the future."
For the 37-year-old Lamprecht, 2008 has already been a very good year. This is his second extreme new route of the year, along with Absoluter Kontrollverlust (5.14d), also at Kochel. Last spring he established one of the hardest boulder problems in Germany: Assassin, Monkey and Man (V15).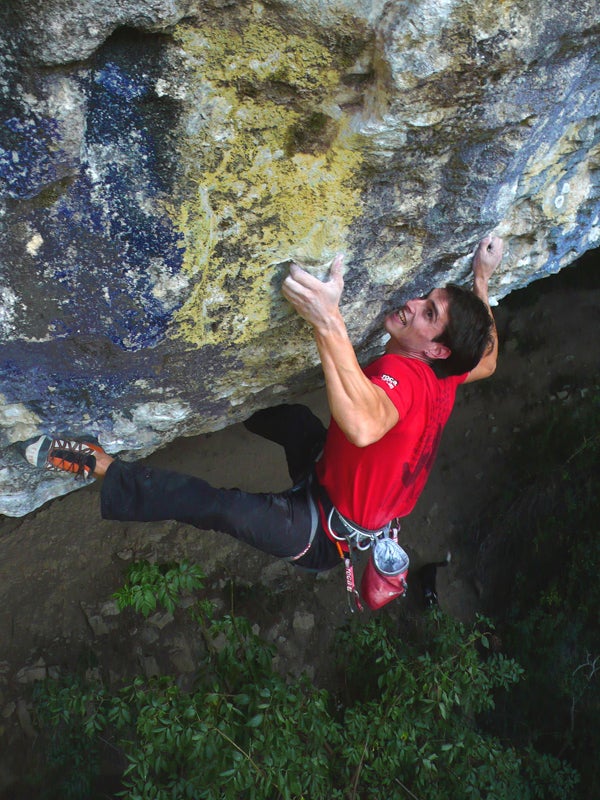 Meanwhile, at Aizpún in Navarra, Spain, Ekaitz Maiz has completed a desperate new route he bolted in 2005. Sistematik Ihes (9a/5.14d) climbs an 80-foot cave with a very hard boulder problem at the start. Maiz described the route as "25 meters of endurance and pure power," with very technical moves.
Dates of Ascents: September 2008
Sources: Toni Lamprecht, 8a.nu, e-boreal.com, Climbing.com, Desnivel.com