Diamond Sees First Free Ascent, Second Ascent of 5.13
Heading out the door? Read this article on the new Outside+ app available now on iOS devices for members! Download the app.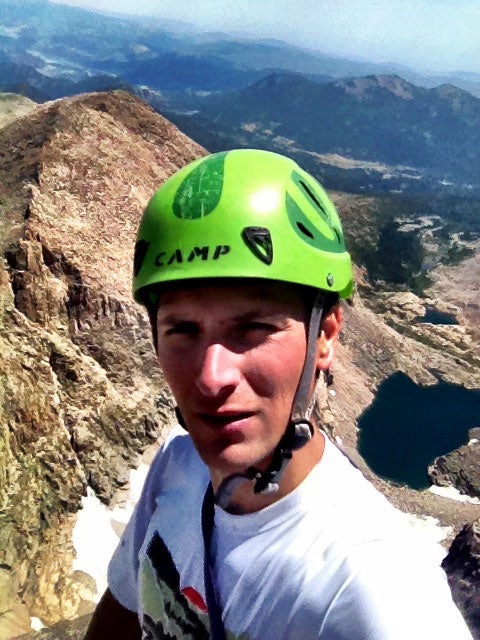 7/27/12 – Colorado local Jason Haas has made two free ascents on the Diamond of Longs Peak: the first free ascent of Waterhole #3 and the second free ascent of the Dunn-Westbay.Waterhole #3, an aid route done in 1971 by Kris Walker at 5.8 A3, was the first route to ascend the right side of the Diamond, and the first route to be done via rope soloing. Haas puts the free grade of this six-pitch, 800-foot route at 5.11+ R/X.
Haas was motivated to try the line after spending time last summer working on the Dunn-Westbay. He had come close to sending the Dunn-Westbay, having done the crux pitch, but was stopped by the soaking-wet upper pitches. Soon after, Josh Wharton snagged the first free ascent in July 2011. "I was super psyched for Josh, but I wanted to continue to have that feeling of exploring new and unknown territory," Haas says. Friend and guidebook author Richard Rossiter convinced Haas to have a go on Waterhole this season, and "that was sort of that," he says.
Waterhole #3 was named because it's constantly seeping: "You start the first pitch by climbing through and behind an actual waterfall," Haas says. "The upper half was soaked. Something tells me it won't see another [ascent] for quite some time." He climbed near the top wearing a rain jacket, while enduring inclement weather. "It started raining on me while leading the fourth pitch, and I didn't even notice," he says. "It's definitely not awesome. It's like 'your dog getting out of the bathtub wet.'"
Two days later, Haas made the second free ascent of the Dunn-Westbay (5.10 C3), which was first climbed by Jimmy Dunn and Billy Westbay in 1972. The free grade goes at 5.13b. "Overall, the climbing is great, and it felt like a lingering project," Haas says. "I feel really fortunate to have been able to do both [routes]."
Dates of ascents: July 2012
Source: Jason Haas (Fixed Pin Publishing)
MORE NEWS