Emmanuel Lacoste – Reader Blog 2
Heading out the door? Read this article on the new Outside+ app available now on iOS devices for members! Download the app.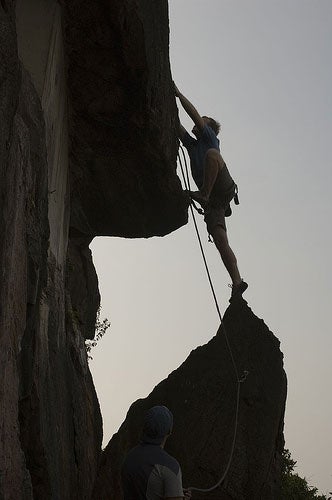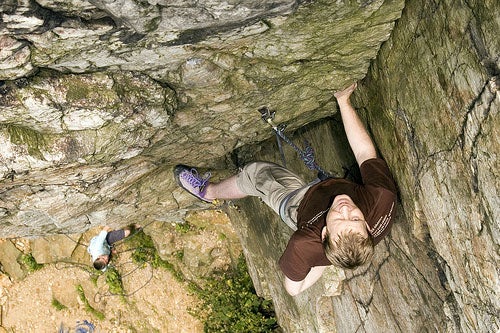 A Foreigner in Guangzhou, China
"Quoi!" "Quoi!" yelled belayers to their climbers all around me. Finding the 25 climbers, 15 routes, and three ropes was a joy. Their gear lay in a community pile, which resembled the communist culture these Cantonese climbers lived in. One owns the quickdraws, the other a rope and they met at the cliffs to climb together, if one couldn't make, then the other borrowed his gear or didn't climb.
I unpacked my own ropes, quickdraws, soloist, and other personal gear when one of them came strolling over. Between his limited English, my even more limited Cantonese, and a lot of hand and body motions, we decided on a perfect dihedral. I was happy to have a belayer, and he was happy to meet a foreign climber. Turns out that the area had been developed by another ex-pat several years before. No one has added a single route since.
By the end of the day, my rope had been used by every climber on the cliff, and I learned my first two Cantonese climbing words, "Quoi" said in third tone means to clip, but said in second tone means Quick-Draw. Being tone deaf, I am sure I mispronounced it several times.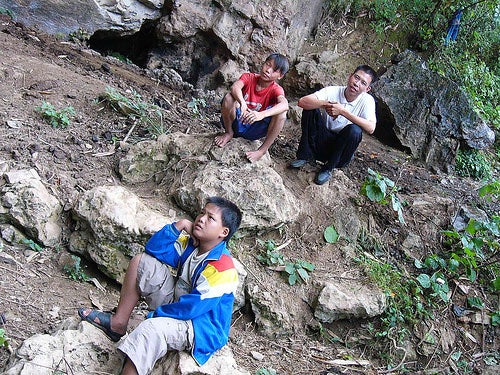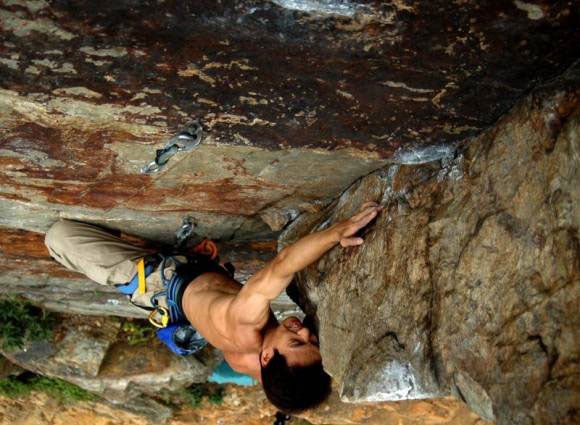 By the end of the day, I'm also invited to eat dinner at a nearby restaurant. With only four Cantonese phrases, I still managed to understand most of the conversation, but I still have no idea what I ate six years later.
Like most climbing conversations I have had through the years, hands reached for imaginary handholds and faces showed emotions that could have won an academy award. It was first month living in China, and I was already accepted in the climbing community, the rest of life will take care of itself.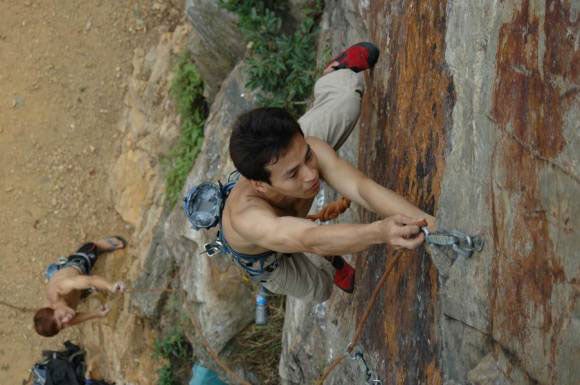 Having grown up in the suburbs of Northern California, living in Guangzhou, China was a very long way from home. Guangzhou, AKA the Factory of the World, has a constant lead grey sky and over twelve million people. During the next couple months, I developed my Cantonese and some new routes. My circle of climbing partners grew and my life started to feel pretty much like it has in just about every place I've lived. This experience isn't unique, many expats use climbing as a bridge into another culture. Actually, climbing also bridged the culture gaps I faced when I moved from California to Tennessee.