Englekirk Fires Two Valley V 5.13s in a Week
Heading out the door? Read this article on the new Outside+ app available now on iOS devices for members! Download the app.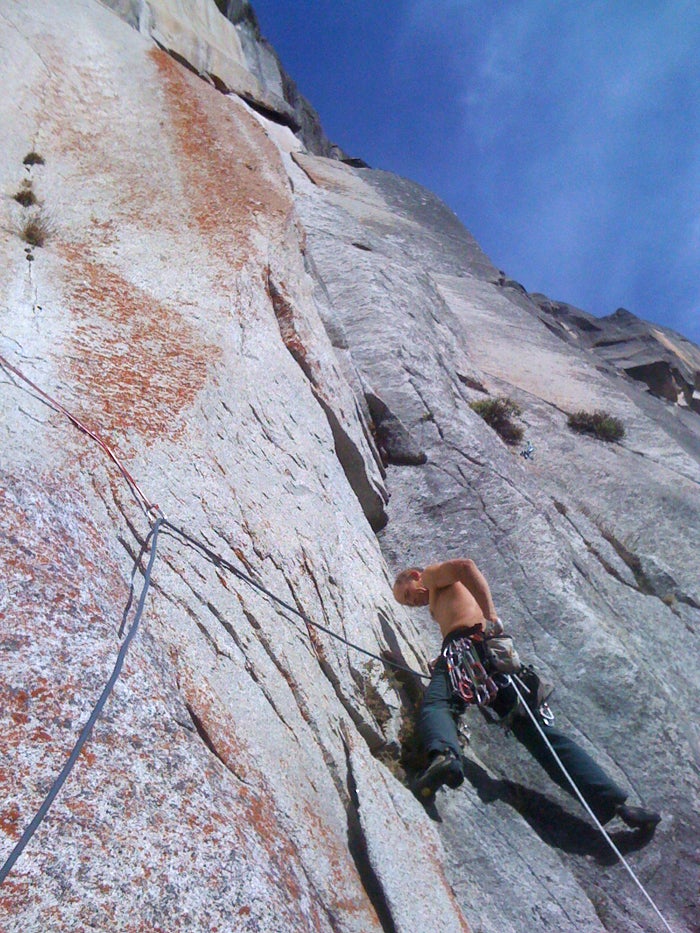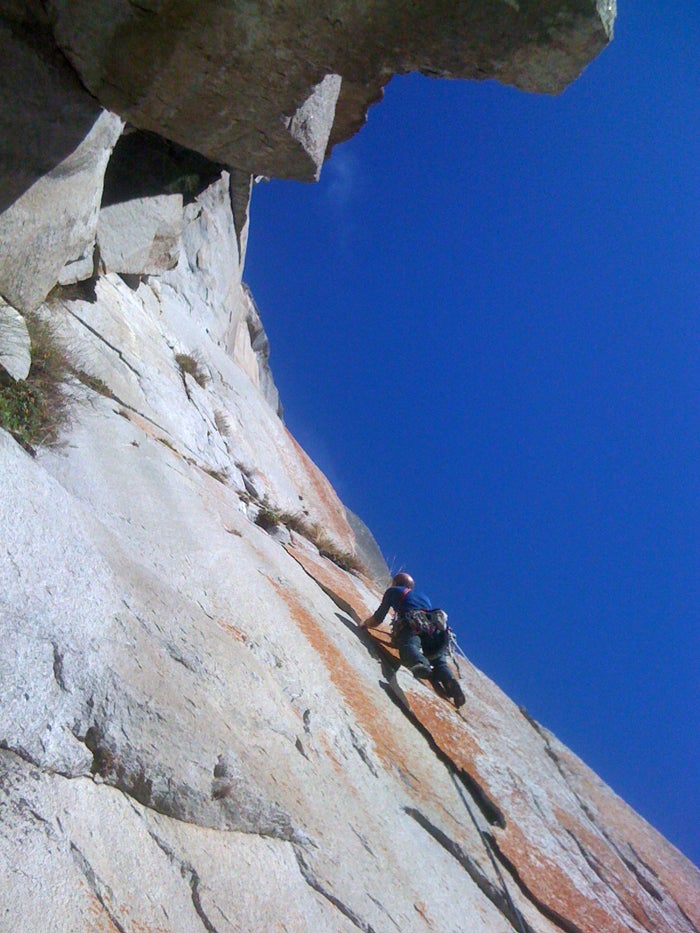 "Boy, I almost just took a big whipper right there," said a relieved Doug Englekirk, 47, after onsighting the final 5.12d pitch – an enormous, imposing roof — on Washington Column's Quantum Mechanic (V 5.13a, 1000 feet). A few pitches later — including a fight through an absolutely heinous and unrated chimney — Englekirk was on the summit of the Column just as the sun set over the Valley, having freed two iconic Yosemite grade V 5.13 routes within a six–day period.
Between October 16 – 21, Englekirk redpointed Leaning Tower's Westie Face (V 5.13a/b AO, 9 pitches, 700 feet, 'FFA' Leo Houlding and Jason Pickles 2001) after five attempts spread over three months and Washington Column's Quantum Mechanic (V 5.13a, 15 pitches, FA/FFA Rob "Platinum" Miller, Jay "Shaggy" Selvidge, 2002) on his second attempt; his first attempt was on October 18. Doug's send of the Westie Face likely stands in the top 10 free ascents of the route. As for Quantum, this is likely the fourth free ascent, after Yuji Huriyama's onsight in 2003 and Alex Honnold's onsight in 2008.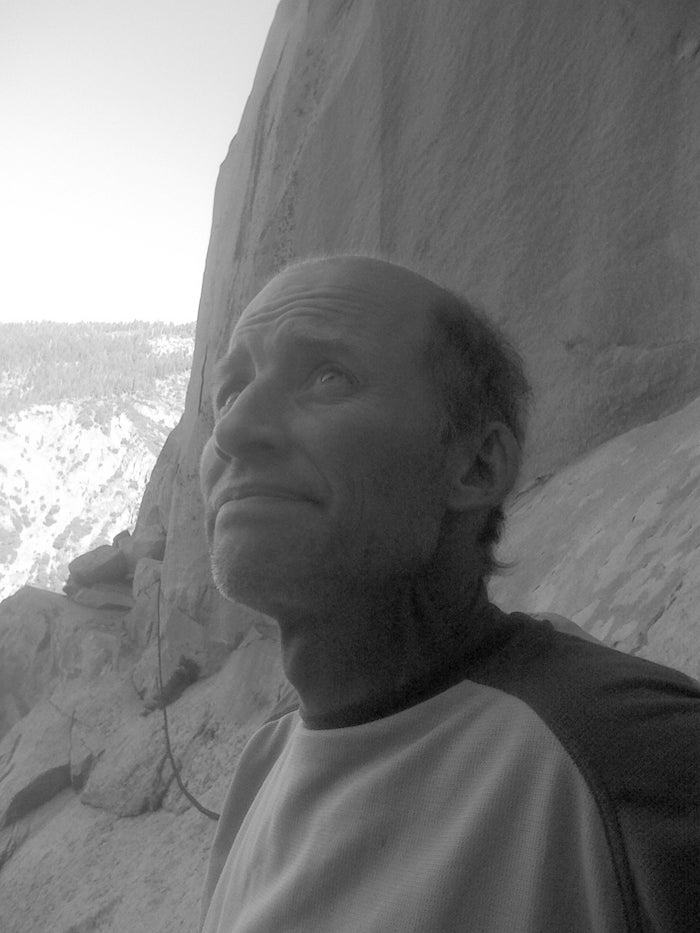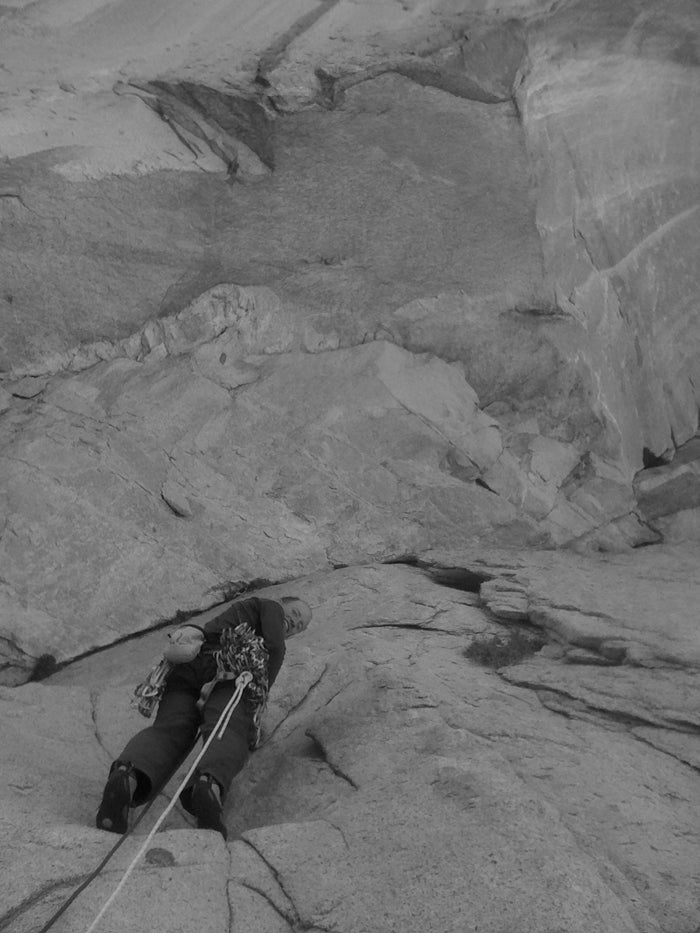 During Englekirk's first attempt on Quantum, his knee slipped out of a slick kneebar, the last move of the second pitch, and he fell. This pitch, "Planck's Constant," 5.13a, has unrelenting underclings for 50 feet under a giant, wide roof. Doug came back the very next day, re-led the pitch and barely squeaked out the move. "He very nearly barn–doored out," says his partner Chris Van Leuven. "He really has the ability to fight and hold on when it's go time," continues Van Leuven, who climbed both walls with Doug during that week but pulled on the occasional piece.
Though the Westie Face went smoothly enough, two incidents were narrowly averted during the last hour of Quantum. Exhausted while leading the final pitch of Mechanic, 5.11a R — which links into Astroman — Englekirk lead past a team, and nearly took a whipper 10 feet above the leader. "That last pitch was desperate!" says Doug.
"After Quantum, we ran down North Dome Gully under last light," says Van Leuven. "Doug had the sole headlamp, so I ran ahead to the packs we stashed at the base to get mine out," says Van Leuven. Van Leuven continues, "After Doug didn't arrive for over a half hour, after the Astroman team we passed earlier had come and gone, I went looking for him. I soon found a disoriented and very off-route Doug on the North Dome Gully slabs."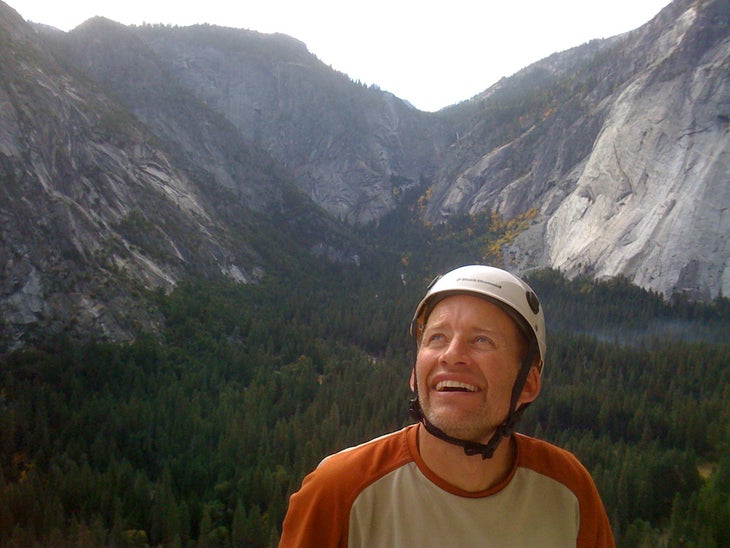 "Moments prior to my arrival, Doug had just realized that his headlamp was at the bottom of his Atom-Smasher. This realization came after he down-scrambled exposed slabs, bear-hugged his way down a twenty-foot tree, and thrashed around on all fours."
Englekirk may not always climb with grace, but he always climbs with God. He found Him at the bottom of his pack when he found his headlamp.
Date of Ascents: October 12-16, 2009
Source: Chris Van Leuven
MORE NEWS: