For Safety's Sake, Don't Do This: Crazy Cleaning
This climber made two big mistakes and was lucky to get away with them.
Heading out the door? Read this article on the new Outside+ app available now on iOS devices for members! Download the app.
Every Sunday we'll republish the most unbelievable stories of climbing stupidity submitted by our readers.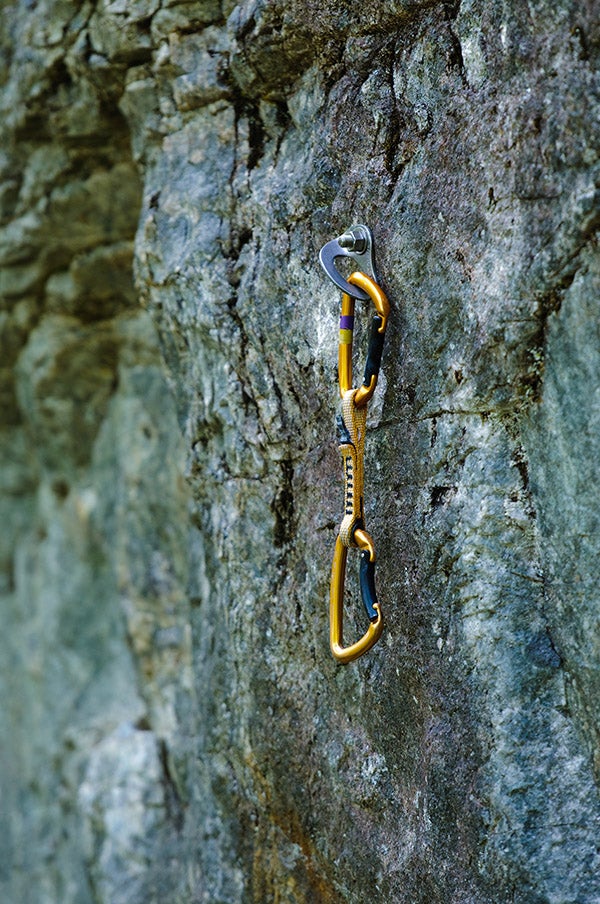 >>I saw a climber lower from a draw in the middle of a sport route because she couldn't finish it. Then her partner tried the route. Instead of pulling the rope or toproping from the high clip, he tied into what should have been the belay side of the rope. He headed up, cleaning the draws that his rope was running through above him. When he got to the former high clip, he cruised right on past it. That put him back clipped above a single piece of protection 35 feet off the deck. Luckily, he finished the route without any falls. —Submitted by Tim G., via Climbing.com
LESSON: Well, this defies all logic. The logical thing here would have been to pull the rope or toprope from the high clip and then lead past it. Use common sense when you climb. Normally, if one bolt fails in a sport fall, for whatever reason, you have another one five feet below it to catch you. Unclipping all the draws as you climb removes that redundancy that we climbers value so highly. Furthermore, when a quickdraw is backclipped (rope runs into the front of the carabiner then out the back) it makes it possible that the rope will unclip itself in a fall. Combine that with a lack of protection and you've got the potential for a 35-foot ground fall.
READ MORE AT THE SAFETY'S SAKE HALL OF FAME
Smoke Brick Weed and Go Climbing