Get Ready for Extreme Gaming with NAMCO BANDAI Games' ACTIVE LIFE: Extreme Challenge for Wii
Heading out the door? Read this article on the new Outside+ app available now on iOS devices for members! Download the app.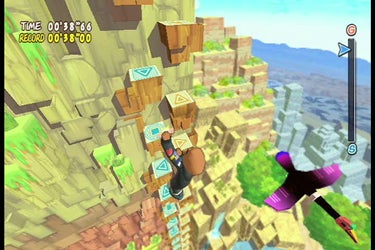 Latest Installment of Popular Series Brings Adrenaline Junkie Action to WiiSANTA CLARA, Calif.– (BUSINESS WIRE) –"Ollie." "Tailwhip." "Wipe out." "Shred." "Crag." Sound familiar? If not, your summer may have been a total drag. Luckily, ACTIVE LIFE™: Extreme Challenge from leading video games publisher and developer NAMCO BANDAI Games America Inc., launched today, and may be your only hope for working up a sweat the righteous way as summer fades away. Following the success of ACTIVE LIFE™: Outdoor Challenge™, this new amped up installment for Wii ™ pumps up the action and the adrenaline. Using the Wii Remote™, Nunchuk™ and an original mat controller, you'll feel your heart pumping through 15 "DUDE!"-worthy activities including rock-climbing, kite-surfing, BMX biking and base-jumping which require players to sit, stand, kneel, jump and run in place to pull off their gnarly moves.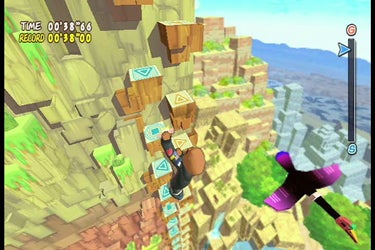 ACTIVE LIFE: Extreme Challenge highlights include: * All New Challenges – 15 extreme sports including street luge/in-line skating, kite-surfing, base-jumping, acrobatic double dutch, BMX biking, skateboarding and rock-climbing take the Active Life franchise to another level * More to Play – Single, multi-player and time trial modes keep the challenges coming for you or the whole crew * Unique & Stylish Cel-Shaded Art Design – Detailed environments and cool character designs keep your head, and body, in the game * Mii™ Integration – Welcome familiar faces into your extreme challenge by inviting Miis into the game "ACTIVE LIFE: Extreme Challenge gives players the active gameplay they love and expect from this franchise with an entirely new roster of extreme sports that, let's face it, we've all wanted to try," said Todd Thorson, director of marketing and public relations at NAMCO BANDAI Games America, Inc. "This is an entirely new kind of family gaming. You haven't lived until you've base-jumped with Grandma."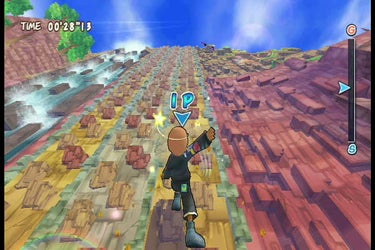 The ACTIVE LIFE: Extreme Challenge bundle, containing a copy of the new game and one mat controller, is available today at select retailers for $59.99. For those consumers who already have the mat controller, stand-alone games will be available exclusively online at various retailers' websites for an MSRP of $39.99. For more information about the game, please visit namcobandaigames.com or playactivelife.com. About NAMCO BANDAI Games America Inc. NAMCO BANDAI Games America Inc., is a leading interactive entertainment software publisher and developer based in Santa Clara, CA. The company is a part of the NAMCO BANDAI group of companies known for creating and publishing many of the industry's top video game franchises including the PAC-MAN®, SOULCALIBUR®, Naruto™ and Tekken® brands. For more information about NAMCO BANDAI Games America Inc., and our products log onto www.namcobandaigames.com. "Active Life" is a trademark of NAMCO BANDAI Games Inc. ©2009 NAMCO BANDAI Games America Inc. Wii and the Wii logo are trademarks of Nintendo. © 2006 Nintendo. Press Release © 2009 NAMCO BANDAI Games America Inc. Photos/Multimedia Gallery Available: http://www.businesswire.com/cgi-bin/mmg.cgi?eid=6025601&lang=en