Green Line: How Climbers Can Be Climate Activists
Advice from Tommy Caldwell and Angela Hawse on the best ways to protect our planet
Heading out the door? Read this article on the new Outside+ app available now on iOS devices for members! Download the app.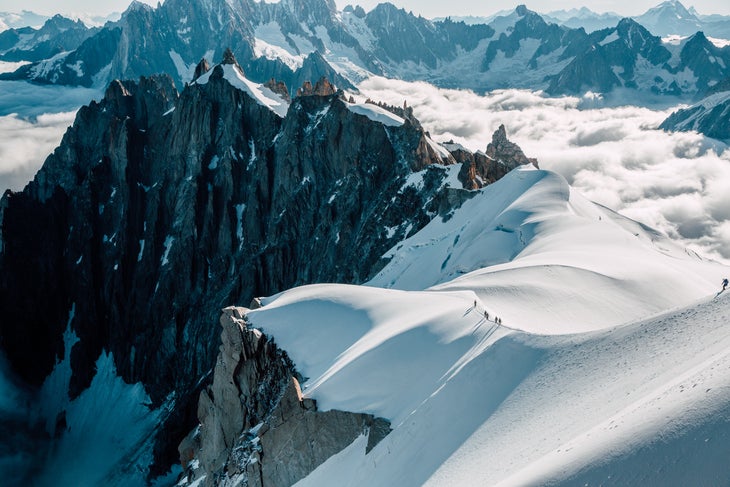 Tommy Caldwell—the famed first free ascentionist of the Dawn Wall (VI 5.14d) on El Capitan, among myriad other accomplishments on the Big Stone and across the world—didn't always consider himself an environmentalist. Like many climbers, he valued and cared for the beautiful places that the sport took him. But a couple of events moved him away from just an appreciation of nature toward a focused activism to help protect it.
One was having kids—his son Fitz, now age 6, and daughter Ingrid, age 3. "Which changes your view of the world beyond yourself and your own generation," he says. "I'm thinking about their lives and their kids' lives."
Caldwell, who's been climbing since 1981, also saw the places he loved changing at a frightening pace. Over the two decades he's been climbing in Yosemite Valley, he's observed a shift in the prime climbing season. In his early days of climbing on El Capitan—the 1990s—Caldwell would arrive in Yosemite in early September, and leave when temperatures grew too cold in mid-October. Now, he doesn't arrive until mid-October, and November is the prime climbing season.
He's had trips to Yosemite cancelled because of fires, and has been evacuated from his house in Estes Park, Colorado, a few times in recent years due to encroaching fires as well. Those personal events inspired him to learn about climate change, and then there was no turning back. "Once you know that the planet is sick in that way," he says. "It's hard to go back and ignore it."
Climate change is affecting climbing in numerous ways. Not only are alpine routes seeing their last ascents, climbing everywhere is feeling the heat. The 2018 Fourth National Climate Assessment, among countless reports, underscores the fact that Caldwell's observations and experiences are part of larger, well-documented trends. As the world warms, drier areas like the American West will see larger and more intense wildfires, insect infestations, and drought. Meanwhile, a 2019 report by the Intergovernmental Panel on Climate Change describes how mountain slopes have become less stable due to human-caused warming reducing glaciers, snow, and permafrost.
Now, in addition to his climbing, Caldwell's heavily involved with climate change advocacy. He's an athlete representative with Protect Our Winters, a nonprofit engaging outdoorspeople in climate activism. He and other pros are working to convince climbers that they should care about the climate, too.
While climbing can be seen as a selfish pursuit, focused on individual goals and progression, climate change activism gives climbers an opportunity to step out of this bubble, says Angela Hawse, president of the American Mountain Guide Association, and a climber of 38 years and guide for 35. "It's an opportunity to step outside and use some of that motivation and discipline [needed for climbing] to try to work on the common good," says Hawse, who is based out of Ridgway, Colorado. "I think climbers are really good at being uncomfortable, and this is a very uncomfortable situation. We have to push ourselves to speak up and have a voice to put that passion into purpose."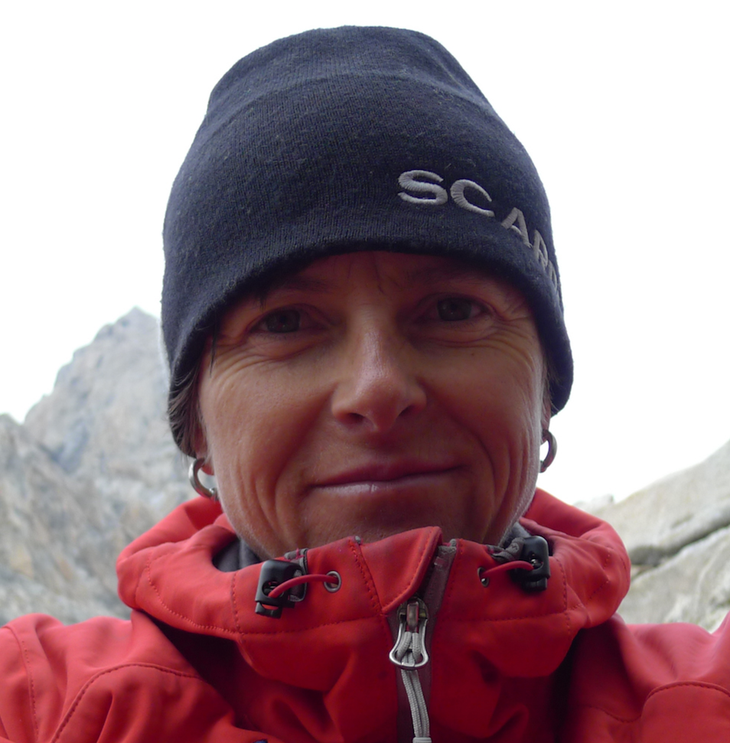 Here are Caldwell and Hawse's thoughts on how to do just that.
Vote
"The first thing you gotta do is vote," says Caldwell. "That is the most important thing by a million miles, in my mind."
Climbers have more voting power than they think, says Caldwell. At a Protect Our Winters-led training in December 2019, the organization revealed their plan for their climber representatives: engaging climbers in the key battleground states of Colorado, Nevada, Michigan, New Hampshire, Maine, and North Carolina. Athletes like Caldwell and Hawse will do outreach events at colleges, climbing gyms, and other venues in these states to encourage climbers to get out and vote.
Ensuring that our political leaders have the environment in mind is far more powerful than just changing your own lifestyle, argue Caldwell and Hawse. "The fact is that we live in a fossil fuel-intensive society," says Hawse. "That has to change at the systemic level." And the way to do that is by electing representatives who can help us transition to a fossil-free future.
Caldwell says he looks for candidates who have a history of voting for pro-environment legislation. In particular, he's looking at their stances on the Trump-era environmental-regulation rollbacks and protections for public lands. He's concerned about oil and gas expansion into once-protected areas like Bear Ears and the Arctic National Wildlife Refuge.
Caldwell says that in a lot of these battleground states, there are actually more climbers and other outdoor athletes than votes needed to swing the election toward a more environmentally favorable candidate. According to research by Protect Our Winters, there are about 7.7 million climbers in the U.S. That's about about 6 percent of the number of Americans who voted in 2016. "The people who love the outdoors, they just don't think that their vote will really make a difference," he says. "But especially in these key regions, there's places where it comes down to not that many votes." Climbers hitting the polls could tip that balance, he says.
There are easily enough climbers in states like Colorado to tip an election, adds Samantha Killgore, communications manager at POW. "If climbers can recognize that climate change is directly impacting their ability to climb and their ability to connect with the people and the very experiences that make them climbers in the first place," says Killgore. "Then they can unite, empower each other to get to the polls, and make a critically important step in addressing climate change."
Get involved
Aside from voting, there are other ways to get involved. One is by supporting organizations like Protect Our Winters, which keep members engaged in environmental issues and offer advice for tangible ways to act on climate. Caldwell also recommends checking out Patagonia Action Works. You can enter your location on the site to find a number of local environmental nonprofits and ways to get involved. You can also focus on your own travel or other impacts—for example, all those weekend-warrior road trips, which can add up to a sizable carbon footprint. You can find out what that impact is using an online calculator—the EPA has one here.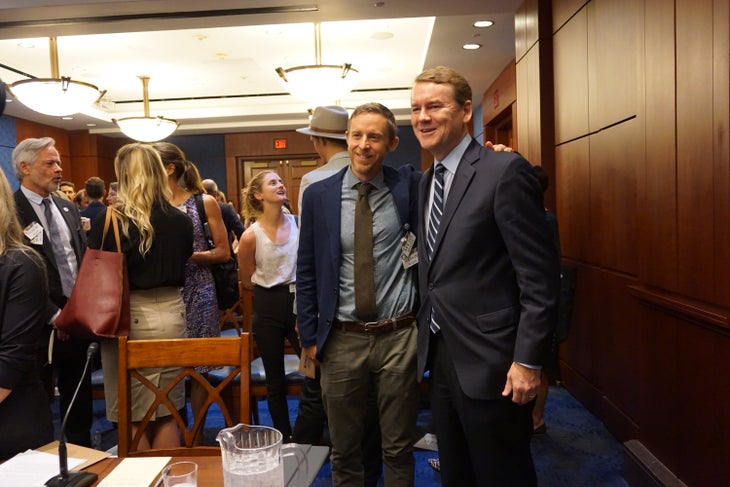 You can also offset those emissions through a number of tools. Caldwell has used Mossy Earth in the past; the organization plants native trees to restore landscapes and store carbon from the atmosphere. They even send you pictures of the trees they plant for transparency. On the site, you can plug in how many miles you drove or hours you flew and then buy offsets in the form of trees. Now, Caldwell uses a carbon calculator offered by Protect Our Winters. The company's calculator lets users include numerous factors from an expedition like helicopter travel, stove use, and meals.
Caldwell has also installed solar panels on his house, gone vegetarian, and reduced his use of plastic for the climate. But, he adds, "In the whole grand scheme of things, [those changes] don't make a huge difference." Still, sustainable lifestyle changes help "create culture shifts in your mind," he says, and help spread that sustainable mentality throughout the community—as with the clean-climbing revolution of the 1970s, when climbers hung up their piton hammers in favor of nuts and chocks that didn't scar the rock, it is possible to disseminate a new, better practice by leading through example.
Get educated and spread the word
To learn more, Caldwell recommends the books The Uninhabitable Earth by David Wallace-Wells and Drawdown by Paul Hawken. Hawse's advice is to sign up for the daily newsletter written by Grist, an online environmental news outlet, and read the Fourth National Climate Assessment (which includes information on how outdoor recreation will be affected by climate change) and the books Merchants of Doubt by Naomi Oreskes and Erik Conway, and An Inconvenient Truth by Al Gore. Both also add that the Protect Our Winters website has great resources for learning about the climate crisis.
In her work, Hawse has been building more environmental education into the guide trainings she develops for the International Federation of Mountain Guides Associations (IFMGA). This includes explaining to mountain guides how climate change has introduced new hazards to their jobs, as well as how to talk to clients about the changes that mountain landscapes are undergoing.
And while understanding the science is useful, talking about climate in a personal way is perhaps more powerful, says Hawse: "I think that's what really moves people to take action, is when we realize that our activities and our passions and the things we'd like to do are threatened by what's going on right now." Hawse has helped start that conversation by giving talks about the new risks exposed by melting snow and ice in the areas where she guides her clients.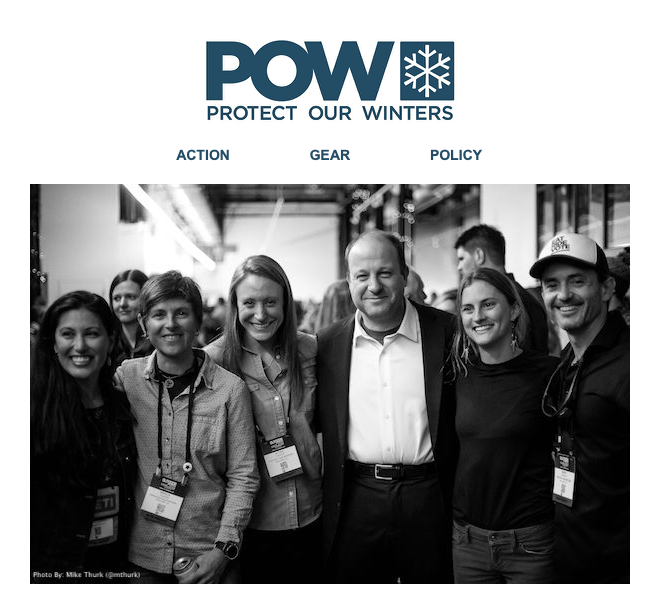 Hawse adds that since climbers naturally lean into being uncomfortable, they can also apply that grit to having tough conversations with friends, family, and climbing partners about these pressing issues. "We can no longer shelve talking politics," she says. "We have to step outside our comfort zone, take a risk, and share our experiences to expand others' understanding of the growing climate crisis."