Gregory Bahr – Reader Blog 2
Heading out the door? Read this article on the new Outside+ app available now on iOS devices for members! Download the app.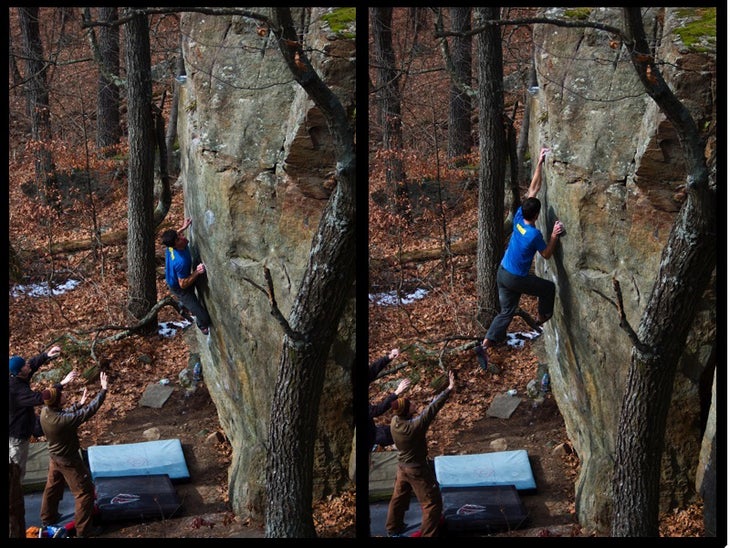 It's funny I don't know what I miss more, my ex girlfriend or Sandstone Violence. My bet is on the boulder problem.Sandstone Violence is an amazing boulder problem located on a little cliff band at what the rest of world would consider one of the chossiest crags on Planet Earth in Dodgeville, Wisconsin. It starts on a nice jug, works through a couple of crimpers, and finishes with another jug proceeding with what appears to be a pretty chill top out. It is by no means a three star problem but has been in my mind ever since I struck out for the road months ago. Recently I've made it back to Wisconsin to acquire more funds for more road tripping and with spring temperatures providing optimal sending conditions, plus the thought that I might not be back in Wisconsin again for quite some time has my mind solely focused on one thing: crimping the shit out of that bloc and finally topping it out!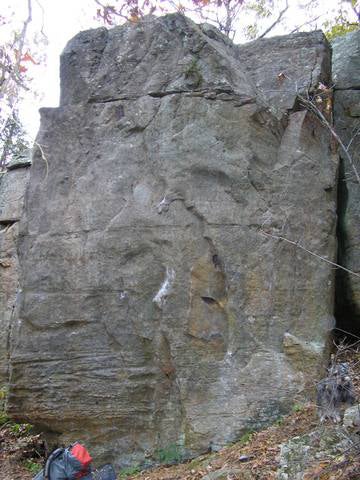 Is this just super dedication or just a weird obsession? As I humbly wait for the rain to stop, and hopefully watch the sunrise tomorrow, to dry off the bloc, I ponder on this question: Does my inordinate fascination with climbing this one bloc qualify me as a climbing narcissist? Or is it the pure domination of my thoughts and feelings by the persistent desire to climb it making this just an obsession? Addiction, let's not even go there. Regardless of whatever it might be, as climbers we will always find a line that will inspire us. It will push us to spend days visualizing that bomber beta until we can actually make it to the crag. Once there, we will psychically beat the shit out of ourselves, hoping the bloc will submit underneath our mental determination. It might possibly bless you with a send this weekend or it may buck you off for the entire season. Whatever the situation, whatever route or bloc, I believe this shows off our greatest strength as climbers, motivation, and let me tell you were chock full of that!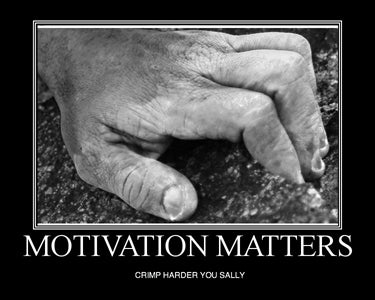 Imagine how we use this motivation and the problem solving techniques we acquire from climbing in our daily lives. We understand fully that any problem has a beginning and an end. Sometimes there are many moves in between or if we get lucky only a hand full. Each individual move may be extremely hard or an easy decision in the whole grand scheme of things. Still we must decipher the steps because they may require some tricky maneuvering. We must remain cool, in control at all times, and solve the problem, just like topping out, always feels great! It's too bad not everyone in the world has this mind set to approach their issues and what not. Martin Luther King once said, "How soon 'not now' becomes 'never.'" So I urge every climber out there whether it's a nasty boulder problem, the last heinous clip on your project, or maybe you're debating some huge obstacle in the game of life. You know what you have to do. Take a deep breath in, bite down hard, and send!
Governor Dodge State Park from Neil Berget on Vimeo courtesy of mncrimp.com