High-Altitude Rescues on Manaslu
Heading out the door? Read this article on the new Outside+ app available now on iOS devices for members! Download the app.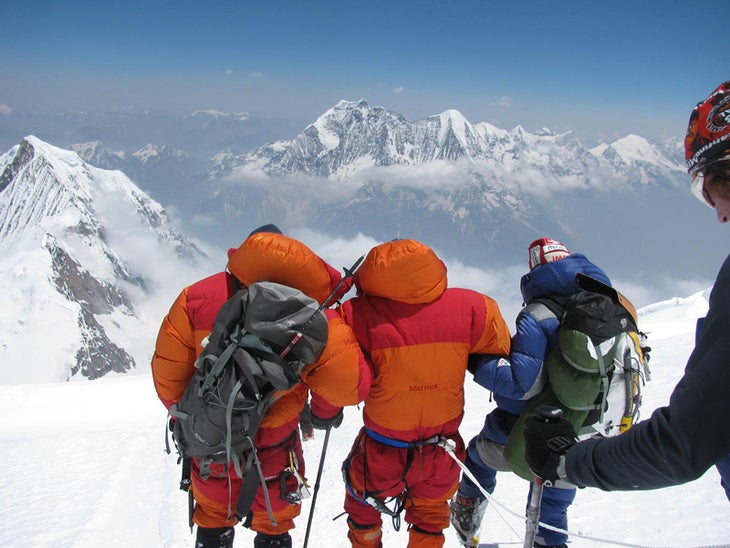 Sunday, May 3, 2009 – Helicopters can't fly to the roof of the world. People who try to go there know this. When climbers in the Himalayas get into trouble they have to get themselves down. A 24-year-old climber from Hermosa Beach who is trying to climb the eighth-highest mountain in the world – Manaslu in the Nepalese Himalaya – assisted on two high-altitude rescues in the past few days. One of the climbers recovered from severe dehydration and survived. The other died of a pulmonary complication – edema or embolism. "Giuseppe died in Camp II," Nicholas Rice said in a satellite phone interview early today. "Marco was suffering from low potassium. We got him down to base camp." Rice is trying to climb Manaslu unassisted by porters and without supplemental oxygen. He made it to Camp III last week, but the winds picked up and heavy weather moved in, including an electrical storm that forced most climbers to descend.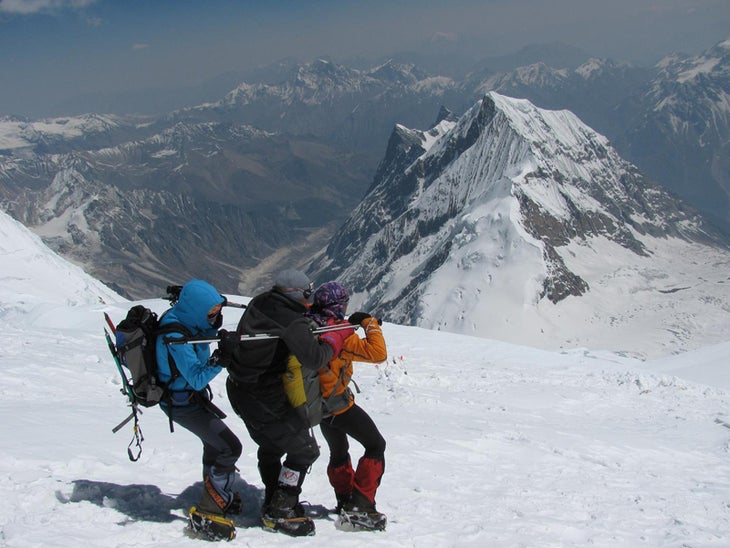 "Conditions were bad up high," Rice said early today. "High winds, steep rock with thin ice on the summit ridge. Last night we had a huge lightning storm. It can be dangerous."A helicopter made it to Manaslu base camp on Friday (May 1, 2009) and collected the body of Giuseppe Antonelli, age 38. Marco Ruscarri, 29, apparently decided to stay. Rice said he is still optimistic about making it to the summit of Manaslu, which rises to 8156 meters, more than 26750 feet above sea level. The so-called Death Zone – where climbers' bodies steadily deteriorate in the thin air – begins at 8000 meters. "I'm still optimistic about the summit," Rice said. "The rescues put it in perspective. It's a place where you can die.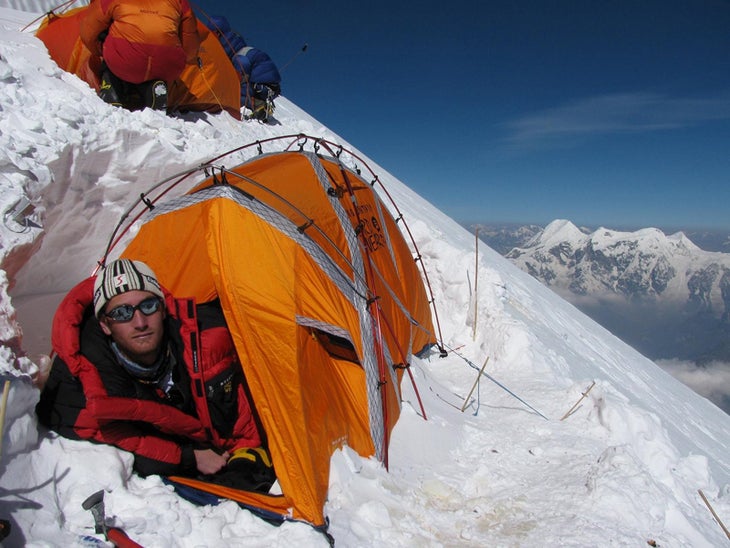 "But I drink a lot of water – four liters a day," Rice said. "The main thing is to stay hydrated. A doctor in base camp has checked me out and I'm doing okay." Rice said he intends to rest in base camp and recharge at least until Tuesday before making another summit bid. "The past few days," he said, "have been exhausting." For more on Rice's current expedition, visit his Web site here. For previous reports on Rice's ordeal last year on K2, click here.
Read more by Guy McCarthy at: Watershednews.blogspot.com