How At-Risk Youth Are Building Emotional Intelligence Through Climbing
Heading out the door? Read this article on the new Outside+ app available now on iOS devices for members! Download the app.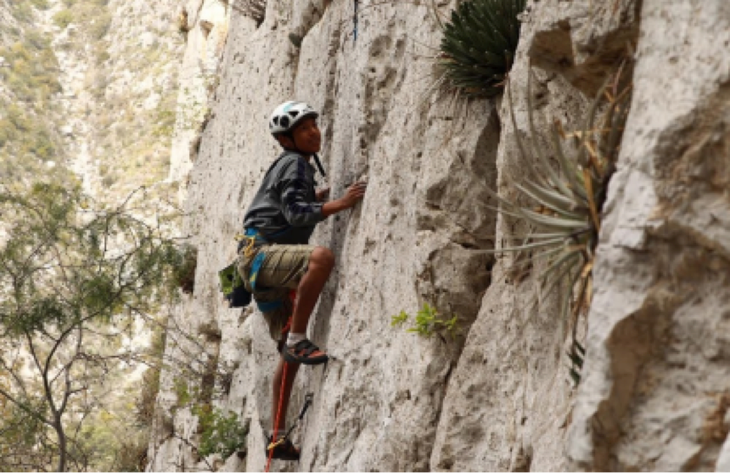 Rock climbing cultivates emotional intelligence. When we climb, we must have confidence in ourselves and in our partners, trusting that our toes will stick to the miniscule foothold and that our belayer won't drop us when we fall. Escalando Fronteras (EF) uses these lessons to develop self-confidence and social skills in at-risk youth.
EF was founded in 2014 and is based out of Monterrey, Mexico. Monterrey is the industrial capital of Mexico with some of the wealthiest families in the country living there. This sect of the population is a stark contrast to the vast number of families living in poverty—Monterrey has one of the most severe wealth gaps in Latin America. Over 50 percent of children and teens live below the poverty line in Mexico, and 48 percent of teens ages 14 to 17 dropout of high school.
"The mission of Escalando Fronteras is to contribute to the development of children and adolescents in vulnerable contexts so that they become happy and socially responsible adults," writes Alejandro Medina Fuentes, director of EF.
Confidence in oneself and in others, the ability to control one's emotions, and the ability to work collaboratively are all invaluable life skills, which in turn leads to a lesser likelihood of drug abuse and other destructive activities. In the six years since its inception, EF has seen definitive results with the children and adolescents they work with—marked changes in their demeanor and general social skills.
In September of 2020, EF interviewed eight mothers of children in the program, seven of which said that they have seen improvements in the emotional behavior of their kids. The only outlier was one mother whose children had been in the program less than a year.
Alicia Flores is the mother of 9-year-old Brisa. The most important shift that Flores has seen in her daughter is a boost in self-confidence:
"It took Brisa's grief away, because usually everything was painful for her. The first days I sent her [to climb] she told me it was difficult for her… Now she greets the girls and talks to them, and then she comes home and tells me the names of the girls. Brisa is now more able to ask for what she wants. Before she just shook her head, but didn't tell you what she thought."
Brisa went from being a hyper-reserved child, barely able to speak to her own mother, to someone who can make eye contact and speak openly after regular climbing outings with groups of kids from similar backgrounds.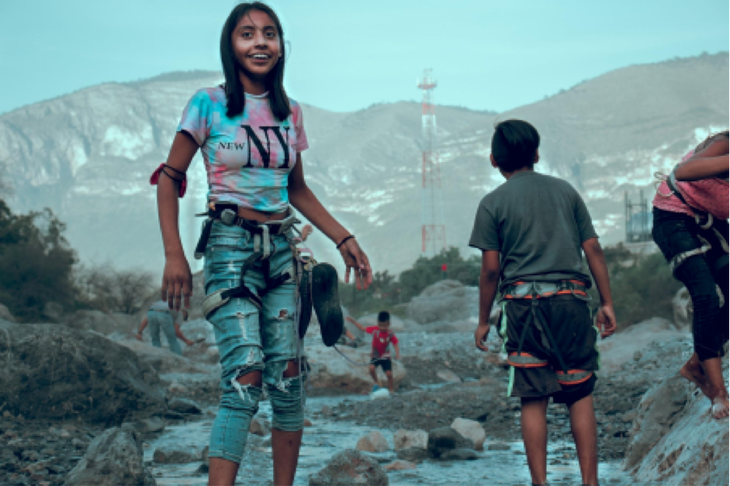 Jéssica Ávila, mother of Jonathan age 10 and Jennifer age 13, said:
"Since Jonathan started attending Escalando Fronteras, he began to develop a lot, he has more friends, he lives it up and talks… Jennifer has always been very cheerful. She feels calmer. Escalando gave her ways to understand that there are certain ways to co-exist."
While climbing, these kids are faced with intense and very real emotions such as stress and fear, but in a controlled setting. They learn to manage these feelings in a healthy and meaningful way, thus building the emotional intelligence necessary to develop into well-balanced adults.
To find out more, visit escalandofronteras.org. You can help the organization through monetary donation, or you can become a part of EF as a volunteer, ambassador, or supporter.