How COVID-19 Is Crushing Our Climbing Areas
Heading out the door? Read this article on the new Outside+ app available now on iOS devices for members! Download the app.
Right now, crags and boulder fields around the country are seeing a record number of visitors—with some locations reporting up to a 300% increase—and our climbing areas are buckling under the pressure. We're getting disturbing reports from our Conservation Teams and local advocates, who are seeing rampant impacts, including overcrowding, trash piling up, eroded trails, crushed and dying plant life, and more human waste.
When it comes to surviving the pandemic with our spirits intact, climbers (and other people who enjoy outdoor recreation) have a leg up. One consistent message we're hearing from health-care professionals is that we're safer outside, in the open air. With a few extra precautions, we're still able to get out and enjoy the sport we love and feel some semblance of normal.
But we aren't alone. The pandemic has created a huge rush of people heading outdoors to recreate. With the majority of climbing gyms still operating at limited capacity, we are spending more time outside, and our crags are feeling the crunch. We are also sharing these spaces with a lot more people who are camping, hiking, biking, and paddling—which means more cars, more trash, and more crowds.

Troubling News Across the Country
If you've been reading the news, this story is unfolding all across the country:
Even before COVID-19, our climbing areas were struggling under the rapid growth of our sport. Over the past decade, the popularity of climbing has skyrocketed, but many crags were developed when the sport was still fringe.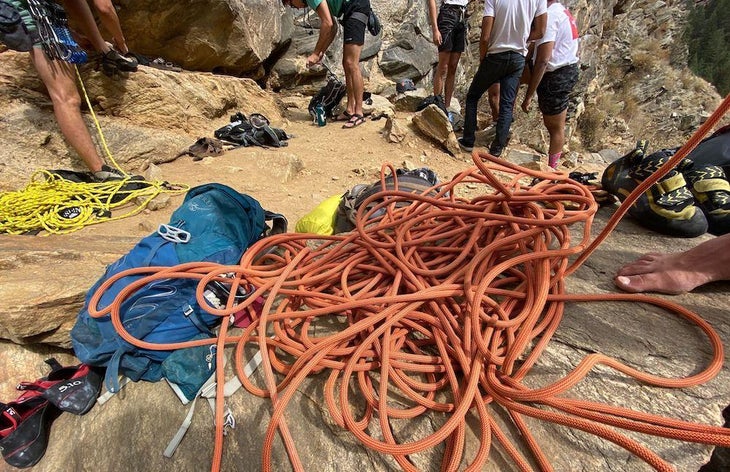 "Most climbing areas simply don't have the recreation infrastructure—like formal trails, toilets, ample parking, etc.—to handle so many visitors without serious impacts to the environment," says Access Fund Stewardship Director, Ty Tyler. "Now, as the pandemic has pushed even more people into the outdoors, we've reached a critical tipping point."
It's Time to Ramp Up
Access Fund is working quickly to ramp up our stewardship and outdoor education initiatives to:
Send more resources to help our Conservation Teams and local climbing organizations restore damage at our crags.
Help transition indoor climbers into responsible outdoor stewards.
Foster continued minimum-impact knowledge in seasoned climbers.
Welcome all climbers to the crags, while stressing our responsibility to take care of the places we love.
But we need your help. As climbers, we have an opportunity to be leaders within the outdoor community, setting an example for how to recreate responsibly.
Donate to Access Fund today and get a free mask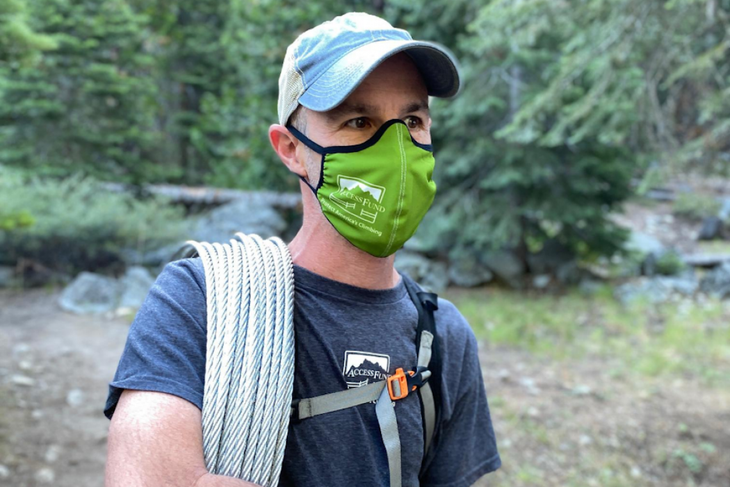 Make a small donation today to help Access Fund expand our education and stewardship initiatives—before impacts to our climbing areas become irreversible. Donors receive a free Access Fund mask (while supplies last), designed to help keep our Conservation Teams safe in the field. Donate here.