In Depth: Bears Ears and the Ongoing Battle to Protect U.S. Climbing Areas
Heading out the door? Read this article on the new Outside+ app available now on iOS devices for members! Download the app.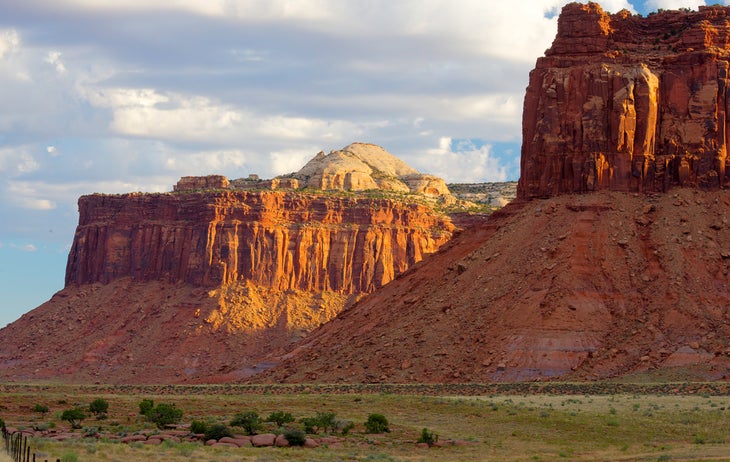 "We have a problem in Utah," Congressman Ryan Zinke, President Donald Trump's nominee for Secretary of the Interior, lamented during his mid-January confirmation hearings on Capitol Hill. He was answering questions about the fate of the Bears Ears National Monument, the new 1.35 million acre protected area created by President Barack Obama on December 28, 2016.
While the Bears Ears monument designation was celebrated across environmental, outdoor, and Native American communities, it had a special significance for climbers. It wasn't just that the designation protects Indian Creek, Lockhart Basin, Arch Canyon, Comb Ridge, Valley of the Gods, and dozens of other developed and yet-to-be-discovered climbing areas. It was that, for the first time, an official White House monument declaration cited the important role of climbing in the rationale for protecting the area.
"After hundreds of hours of targeted advocacy work in DC and Utah, this is the first national monument proclamation to specifically acknowledge rock climbing as an appropriate and valued recreation activity," a post on the Access Fund's website read.
Not everyone was on board with the celebration. Minutes after the new monument was announced, the Utah Senate Majority Leadership released a statement calling it "President Obama's 'midnight monument' designation in southern Utah." Orrin Hatch, Utah's Senior Senator and chair of the Senate Finance Committee, took it a step further, labeling the Bears Ears designation as "an attack on an entire way of life."
Erik Murdock, Policy Director at the Access Fund, disagrees. By his telling, the story of the national monument was a long one, with rigorous assessments, consultations, and no shortage of twists and turns.
"We didn't get into this southeastern Utah lands management business six months ago, we got into several years ago," he explained, walking through the Access Fund's work to protect the climbing areas within the Bears Ears region. First through the Utah Public Lands Initiative, a piece of legislation championed by Utah law-maker Rob Bishop, and then through the pursuit of a national monument designation.
"When it became clear that the Public Lands Initiative was not going to be a good bill for the climbing community, for the Native American community, and for the environmental community, was not going to get a vote in Congress and was not going to be successful, we recognized that the only way to protect the Bears Ears region and Indian Creek was through the Antiquities Act."
Despite this, opposition to Bears Ears has moved from condemnations to concrete action. In early January, Mike Noel, a Republican Congressman from Utah, announced plans to urge Donald Trump to overturn the Bears Ears designation and reduce the size of Grande Staircase Escalante National Monument, another protected area in Utah. Noel had previously described the Bears Ears National Monument designation as akin to the "unilateral tyranny exercised by the King of England against the American colonies two and a half centuries ago". Later that month, amid protests and chants of "shame" in the Utah Statehouse, state lawmakers passed two resolutions calling for the President to do the same.
In the midst of this, Congressman Zinke has refused to come out clearly on either side of the debate. When asked during confirmation hearings, he replied that "it'll be interesting to see if the president has the ability to nullify a monument." While he's non-committal, many in the outdoor and climbing communities are concerned about the rising opposition to Bears Ears National Monument.
During January's Outdoor Retailer show, a major outdoor industry tradeshow held twice a year in Salt Lake City, Patagonia founder Yvon Chouinard and Black Diamond founder Peter Metcalf each published letters urging politicians to abandon the fight against the monument designation. Chouinard went so far as to suggest an outdoor industry boycott of future Outdoor Retailer shows in Utah.
"The outdoor industry creates three times the amount of jobs as the fossil fuels industry, yet the [Utah] governor has spent most of his time in office trying to rip taxpayer-owned lands out from under us and hand them over to drilling and mining companies," wrote Chouinard. "…I say enough is enough. If Governor Herbert doesn't need us, we can find a more welcoming home."
In early February, after Utah Governor Gary Herbert signed the state resolution, Patagonia made good on that threat, announcing that they would be pulling out of upcoming Utah Outdoor Retailer events.
But, according to the Congressional Research Service (CRS), Herbert and Utah state Republicans may have a problem getting Donald Trump to follow through on their motions. According to a November 2016 report from the CRS "the Antiquities Act, by its terms, does not authorize the president to repeal [national monument] proclamations." The reason, they argue, is that presidential power under the Antiquities Act is granted by congress, and as such the president lacks the "implied authority" to overturn a designation.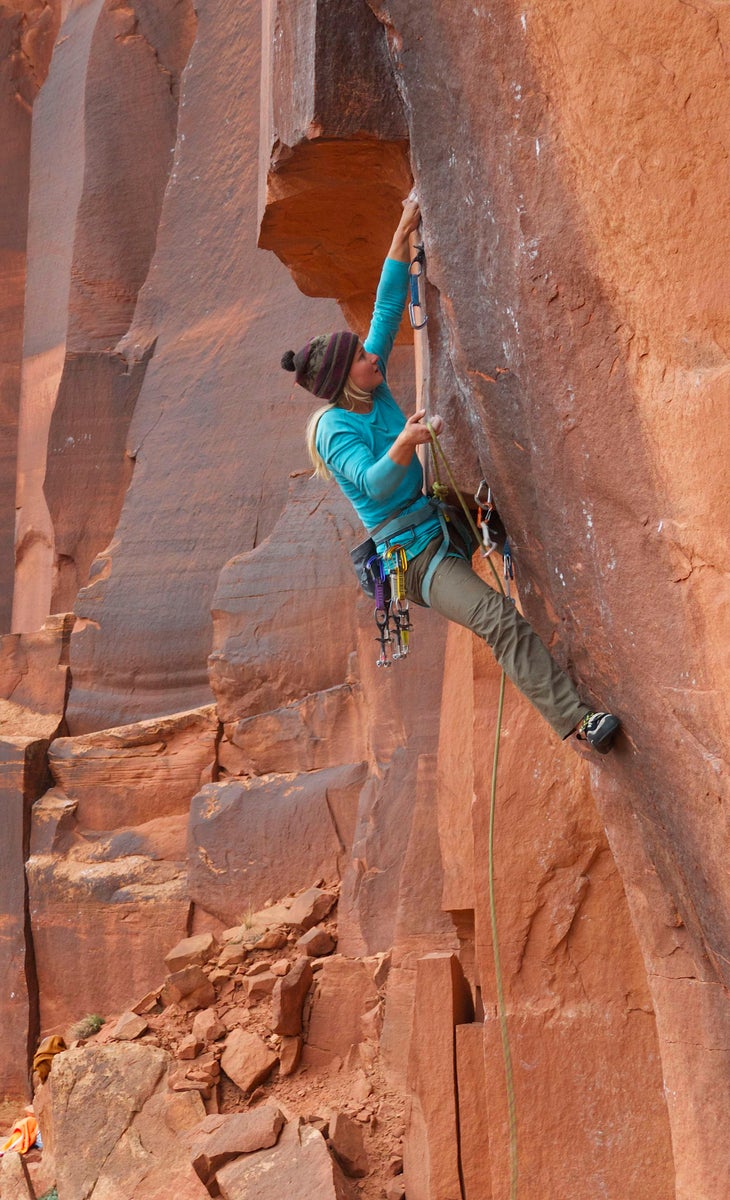 Matt Kirby, who works on the Sierra Club's Our Wild America campaign, agrees.
"We don't think [Trump] has the authority to undo it, and I don't think most legal scholars think he has the authority to undo it."
Instead, the CRS report concludes, revoking a national monument designation requires an act of Congress. Of course, this is only based on what scholars and activists think "should" happen. With nothing tested in court, and no precedent for an executive order of this kind, anything is still possible.
"It is entirely plausible that President Trump would try to overturn a monument designation with an executive order, while at the same time Congress introduces the bill [to overturn it]," the Access Fund's Murdock explained. On top of that, he argues, both congress and the president can shrink a national monument, and if all those avenues prove challenging, President Trump could cut off the resources that Bears Ears National Monument needs to get up and running." In fact, Murdock points out, Trump's federal hiring freeze may already be doing that.
"The first thing that the BLM needs to do is to hire a monument manager. Once a monument manager is hired, then you can start assembling the advisory committees and you can start the process to develop a monument management plan which takes a couple of years…from the information we have today it appears that the government is slow-walking this process."
Bears Ears isn't the only place where questions about the fate of protected lands are surfacing.
A few days after the letters from Chouinard and Metcalf were released, more than 100 outdoor brands and organizations—including Mountain Hardwear, Petzl, and REI—signed the Outdoor Industry Association's "Together We Can Defend Our Public Lands" open letter.
"This is not a red or blue issue. It is an issue that affects our shared freedoms. Public lands should remain in public hands," the letter read, imploring politicians to stand up to policies that "threaten to undermine over one hundred years of public investment, stewardship, and enjoyment of our national public lands."
Their concern originates in the language of the 2016 republican electoral platform, which calls for large scale transfers of federal public lands to state management.
John Walbrecht, President of Black Diamond Equipment and a signatory of the open letter, went a step further, telling Climbing that "it is an American right to roam in our public lands and have access to outdoor recreation. The people of the United States share equally in the ownership of these majestic places. Today, we are more committed than ever to protecting and preserving these lands."
For the Sierra Club's Matt Kirby, this kind of united front among climbers and other outdoor enthusiasts is a good sign. As he sees it, Republican victories last November are emboldening politicians pushing the land transfer agenda.
"We saw the opening salvo when the House passed a rules change that would essentially make selling public lands budget neutral, making it easier to sell them off," he explained, referencing the passage of a House rules package that allows land transfers to be proposed without an accounting of the economic value of those lands. "Now we're seeing that followed up with Representative Chaffetz from Utah, who introduced a bill that would sell off over 3 million acres of public land."
In early February, Chaffetz withdrew House Bill 621, a piece of legislation to "dispose of" over 3.3 million acres of mixed use BLM land across Arizona, Colorado, Idaho, Montana, Nebraska, Nevada, New Mexico, Oregon, Utah, and Wyoming. But, while he withdrew HB 621, Chaffetz left another bill, HB 622, on the table. If passed, this bill would hand law enforcement on federal lands over to the states, including laws related to both environmental protections for, and acceptable uses of, public lands.
For climbers, all of this should be setting off alarm bells. Nearly two thirds of climbing areas in the United States are on public lands. In the eyes of many, this makes attacks on national monuments and public lands a sort of Death Star on the horizon of climbing access.
So what is President Trump's stance on the issue? In word, confusing.
During the 2016 election campaign, Trump opposed land transfers, telling Field & Stream magazine that he wants "to keep the lands great, and you don't know what the state is going to do. I mean, are they going to sell if they get into a little bit of trouble? And I don't think it's something that should be sold."
His son, Donald Trump Jr., went even further. Last September, while he was actively campaigning for his father, he told a Colorado TV station that "we want to make sure that, that land, public land, stays public. That's one of the places that we've really broken away from conservative dogma."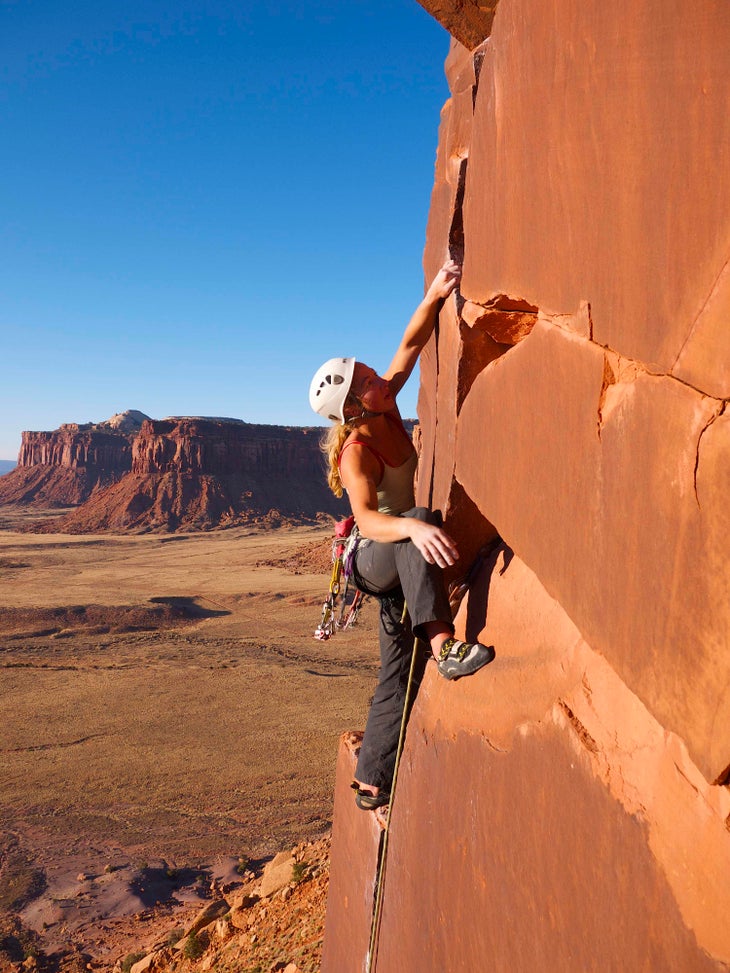 Ryan Zinke has also opposed land transfers, describing them as "an extreme proposal." But, as Kirby explains, that only tells part of the story.
"There has been a sense of optimism that the president and representative Zinke are, on this issue, in a different step than their Republican colleagues. But, all we know is Zinke's voting record."
In 2015, the League of Conservation voters gave Zinke a 3% score for his environmental record. In that same year, he got an F from the National Parks Action Fund for his record on protecting National Parks. In his first term in office, he voted among other things, to weaken controls on air and water pollution in national parks and supported moves to limit the president's ability to designate new National Monuments under the Antiquities Act.
"All we know is that he voted to pass that rules change that would make selling off public lands easier. All we know is that he voted for a bill in the last Congress that would have turned over management of a huge swath of forest lands to state control making it federal land in name only. All we have to go on is his record, if we take him at his word he doesn't want to sell off public lands, but if we look at his record, it's a very different story."
Zinke and Trump have also been emphatic in their support for expanding resource extraction on public lands. In the same interview with Field & Stream, Trump answered a question about extraction on public lands stating, "I'm very much into energy, and I'm very much into fracking and drilling."
In his America First Energy Strategy, which replaced the White House's climate change website, Trump pledges to open up "$50 trillion in untapped shale, oil, and natural gas reserves," most of it on public lands. Asked about this during his confirmation hearing, Zinke gave it a glowing thumbs up.
But, Kirby argues, expanding extraction on public lands sounds more like Trump "talking a big game" than something that's in the cards.
"Between 2009 and 2016 the BLM offered 29 million acres of public land up for oil and gas bids, and only 7 million of those acres received bids. No matter what the industry says, there's not a whole lot of clamouring for oil and gas leases when they're actually on the table."
It's a sentiment echoed by the Center for Western Priorities, a Colorado-based think tank that dug into the prospects of drilling on public lands. According to Greg Zimmerman, deputy director at the Center, "drillers have more access to public lands than they know what to do with."
"President Trump and members of Congress appear readied to do the bidding of oil and gas companies, while undermining common-sense rules that are in place to protect American lands and ensure taxpayers receive a fair return from drilling," Zimmerman continued, referring to rumored plans among lawmakers to repeal regulations like the BLM methane rule that requires oil companies to capture waste emissions from fracking operations. "The big winners will be billionaire CEOs, while taxpayers and communities across the United States will be forced to shoulder the burdens of fewer protections."
Others, like John Freemuth, a public policy professor at Boise State University and former BLM advisor to the George W. Bush administration, have cast doubt on the feasibility of Trump's drilling plans altogether. Speaking to High Country News, Freemuth explained that Trump's plans were "talking at the myth level, not the fact level," arguing that rewriting laws at the scale required to meet Trump's ambitions would, among other things, unleash a tsunami of lawsuits.
Some worry that these barriers, or pressure from within the Republican party, could turn President Trump into a land transfer supporter. While this all speculative, climbers should be wary. Consider the story of Oak Flat, a massive climbing area 50 miles outside of Phoenix, AZ, as a possible worst case scenario.
In 1955, President Dwight Eisenhower issued Public Land Order 1229 exempting the land around Oak Flat from mining, instead protecting it for camping and recreation. Nearly 50 years later, Rio Tinto and BHP Billiton found copper and announced plans to build the Resolution Copper Mine within the protected area. Arizona lawmakers made several attempts to pass land transfers through Congress, but when they failed Arizona Senators, John McCain and Jeffry Lane Flake, tucked a measure to privatize 2,400 acres of Oak Flat public lands into the must-pass National Defence Authorization Act in 2014.
The Access Fund describes what happened on their website as "private back-room, closed-door negotiations between powerful members of Congress that was devoid of any public input, comment, or scrutiny".
"Resolution [mining company] has decided that the way that they need to develop that copper resource is so destructive that you could not do that if it were in the hands of the federal government," Murdock explained. "Those senators said that they believe the benefits to Arizona outweigh the cost of losing those lands."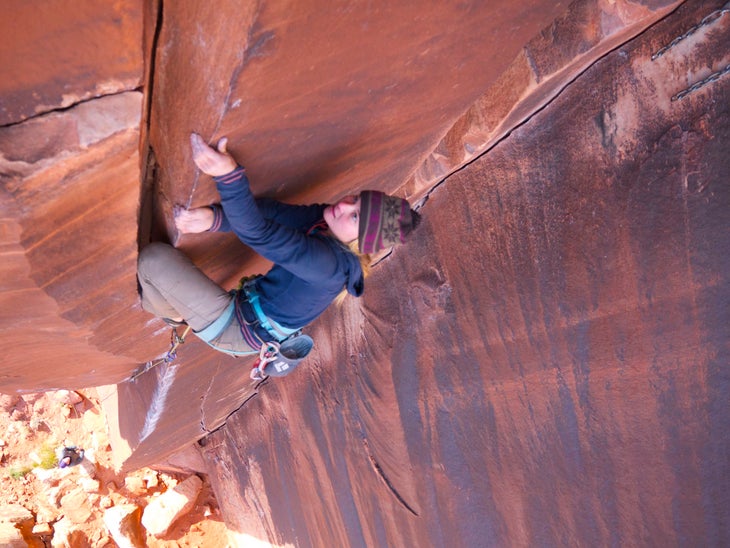 Oak Flat isn't a perfect example of what could lie ahead. For one, we can only speculate as to what motivated those Arizona Senators to attach a massive land transfer to must-pass legislation. Second, the Oak Flat land transfer would take federal lands and hand them directly over to a private corporation, not the state. This runs counter to the land transfer movement's major argument that the constitution supports, even calls for, land transfers. Even so, it's a poignant cautionary tale.
"It's a good lesson that although a President may protect a certain piece of real estate, that does not necessarily mean future legislators cannot reverse that protection," Murdock said.
It's a chilling prospect to consider that is made all the more worrisome by Arizona congressman Paul Gosar's late-January introduction of House Resolution 46. If passed, the resolution could repeal barriers to drilling within national park boundaries, something the National Parks Conservation Association says could mean:
"Leaks and spills could go unpunished without NPS authority to enforce safety standards. Companies would be able to build roads through national parks to begin drilling, such as the 11-mile road through the heart of Big Cypress National Preserve, built to reach an oil and gas lease. Drilling companies would not be required to inform parks or park visitors about when or how drilling operations would occur."
The good news is that, as far as we know, no one is looking to start drilling at the base of El Cap anytime soon. Gosar's proposal only applies to national parks where the US government does not own subsurface mineral rights. This keeps Yosemite safe. But, it would apply to the Grand Teton, one of 42 parks that the Centre for American Progress found either are, or could be, threatened.
While drilling in national parks, attacks on national monuments, and land transfers together present a major threat to the future of climbing and outdoor recreation, people like Murdock, Kirby, and Walbrecht are confident that if climbers get active in protecting the places they love, we have a great chance at preserving them.
Citing the Access Fund, who Black Diamond partners with on their Rock Project initiative, Walbrecht gets straight to the point, "Today, one in five climbing areas in the United States is at risk due to an access issue".
But, he explains, climbers are well positioned to help stop that from happening.
"We know that no one loves climbing landscapes and the experiences they offer more than climbers themselves."