Jeremy Collins: The Interview
Heading out the door? Read this article on the new Outside+ app available now on iOS devices for members! Download the app.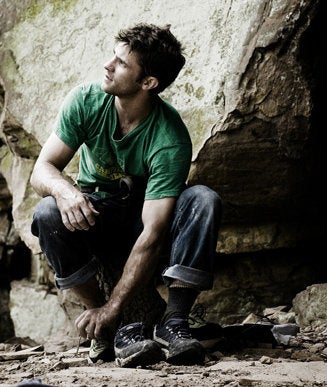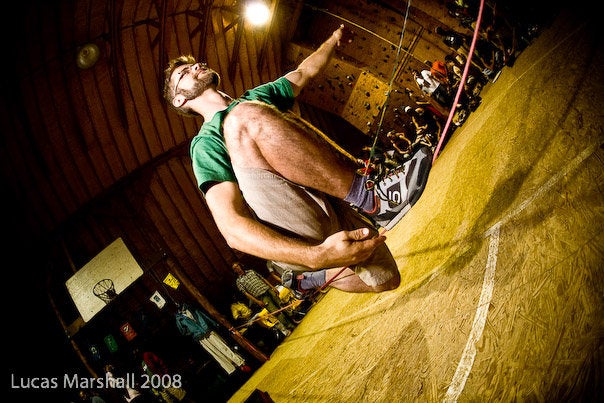 Chances are, if you've picked up a climbing mag in the past ten years or so you have no doubt seen Jeremy Collin's artwork. Not only does he monopolize the creative genius you see gracing your magazine pages, but he stinking rips too! Haling from Kansas City, this dynamo is a first ascent slayer, grabbing FA's from Arkansas sandstone to Black Canyon granite. Always psyched for what's next, Jer can do no wrong in my book. I pulled him away from what I like to call "arting" to do an interview with me. Enjoy…
Guten Morgen. MorgensalitudesInterview time! We'll start with basics: Name, DOB, Residence, occupation.Jeremy "Jer" Collins. 11-04-76. Kansas City, Misery. Artist.Ever paint/draw/sculpute a nude? Need a model?I escaped art school before they made me. And yeah, I could use a model for a children's book I am working on. You can be the large purple octopus with white gloves. I got out of school before they gave me access to naked people outside the dorms.So, basically you're the "it" man for all things beautiful and arty in the climbing industry. Is this the industry you've always seen yourself working in? Not exactly. I was shooting for body-scarring-tribal-dance-opera-performance artist, but there was an opening in climbing-bum-artist-hippy. The climbing shoe fit.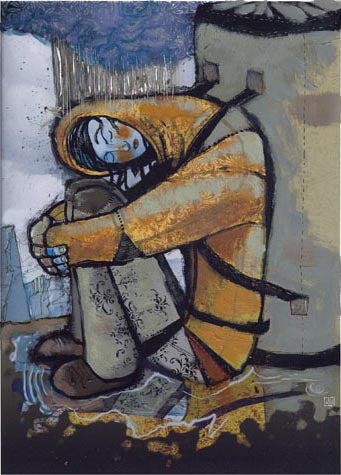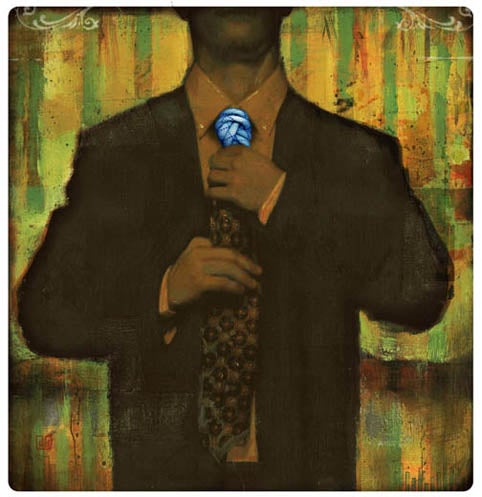 Skills! Nice pun.It puns in the family Wow! Speaking of family, you've been working on one. How old is the little one now? Zion Michael Ray is almost 2 1/2 yrs old. He's not a very good belayer yet, but he loves dive-bombing the crashpads. My wife Tricia and I first climbed together in Zion National Park, and kept coming across the name. When it came time to name the offspring, we knew what it was gonna be. Poor kid. everyone thinks he's rasta, or a Zionist.I thought you just liked the Matrix trilogy.Why is it that everyone your age has never heard of Zion before the Matrix? It's a tragedy. It's the Promised Land!Oh, I've heard of it, but the Matrix just made it cool. So, your wifey does a bit of rock climbing too? Yeah, but we have some differing styles. I like being miserable, bloody and cold, on a grade VI in the back-country whereas she likes staying in nice beds with safe, bolted crags, and a mocha-latte before putting on her harness. She's crazy like that. She went through some serious suffering to prove her love to me. Once we got hitched she ditched the big wall experience. I don't blame her. I honestly don't know how she puts up with my climbing.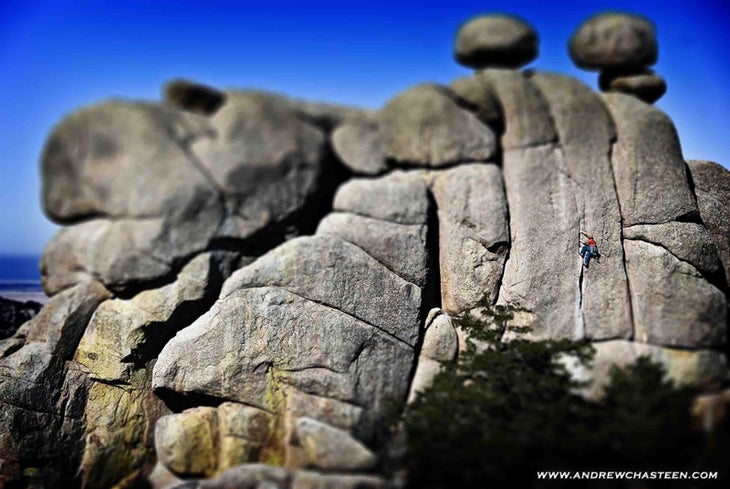 Damn. Sounds like she's seen the light, when will you shape up?Funny. I hear that question a lot, I was gonna ask you the same thingSpeaking of suffering, word is you're heading south to Patagonia soon. Psyched? Yeah, finally! As for climbing, we will see. Arriving as a climber, I am dependent on the weather to cooperate, but as an artist, I will be satisfied with whatever happens. Patagonia is an area that has called to me for some time. It's finally time to answer. As for suffering, we will see.As an artist that climbs or a climber that arts, what's the similarities between the two? For the sake of sounding like Ron Kauk, climbers seem to express a bit of art by moving, whether that means alpine, sport, bouldering or whatever. You suffer to advance in both, and neither pay well. So to be obsessed with both says something about what you need out of life. If the bottom line is the bottom line, then you will bottom out. I like what Ron Kauk said– "The way that I see it, there are two worlds: the world where nothing is sacred but money, and the other world, where everything is sacred."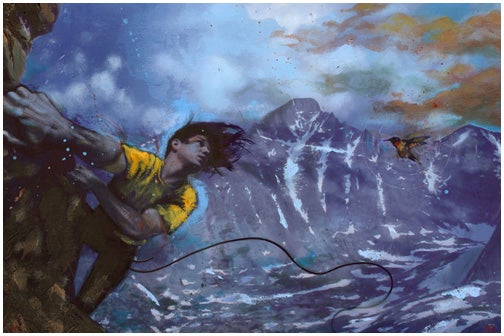 I agree. So, you mean you're not rolling up to the crag in a Lexus and wearing some sort of bling from all your art sales and climbing feats? Ha! My European sports car is a VW van.Hippie.More like Yippie (yuppie-hippy). It's a gold edition 2005 Eurovan. It's my dream ride with all the modern conveniences, like heat for the Mrs. and the toddler.
Click here to finish the interview with Jeremy Collins from pimpinandcrimpin.com