Lakpa Rita Sherpa has Seventh Summit in his sights with February climb of Mount Kilimanjaro
Photo: Joseph Puryear - Cascade Images
Heading out the door? Read this article on the new Outside+ app available now on iOS devices for members! Download the app.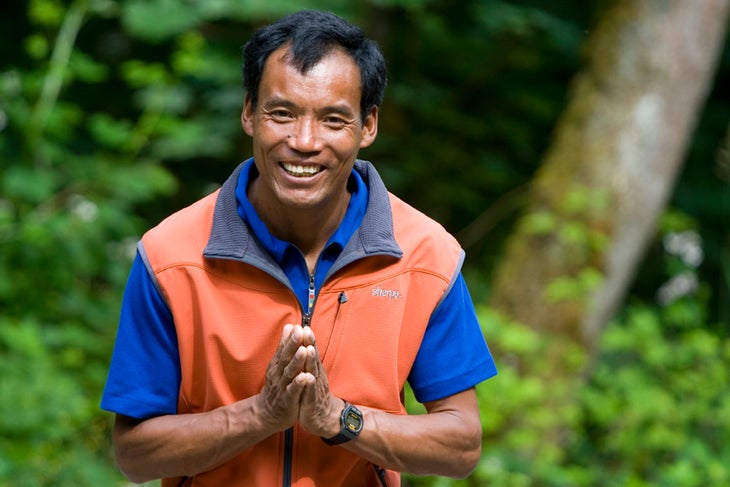 Renowned mountain guide expected to make successful bid for summit on February 13th and will be the first Sherpa to climb the highest peaks on all seven continents
When Lakpa Rita Sherpa flies from Seattle on February 7th, 2009, bound for Tanzania's Mount Kilimanjaro, he goes knowing he has the privilege to do what no Sherpa has done before—climb the Seven Summits—the highest peaks on every continent. The 43-year old man, from Shoreline, Washington, expects to summit the 19,340-foot peak on February 13th. The six-day climb will be the last and perhaps easiest of the Seven Summits for the experienced mountain guide. Leavenworth, Washington alpinist Joe Puryear will accompany Lakpa Rita Sherpa and will photograph and blog about the climb at clilmbafrica.blogspot.com. Sherpa Adventure Gear (sherpaadventuregear.com), a manufacturer of apparel and gear for mountain adventures, is sponsoring the climb of Kilimanjaro. "I have been thinking to complete the Seven Summits for a long, long time," said Lakpa Rita Sherpa, who is a professional mountain guide for Alpine Ascents International (alpineascents.com). "No Sherpa has had the opportunity to do this, and I am lucky to have the chance." His effort to climb the Seven Summits over the years has been supported by Sherpa Adventure Gear, Alpine Ascents International, and Hafsa Al Ulama, a client and the United Arab Emirate's best-known woman mountain climber.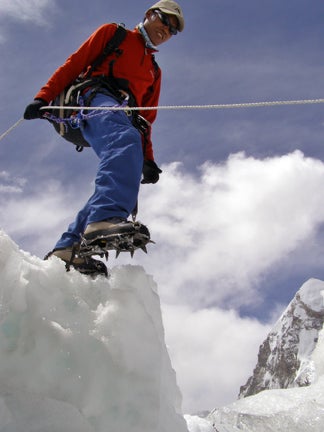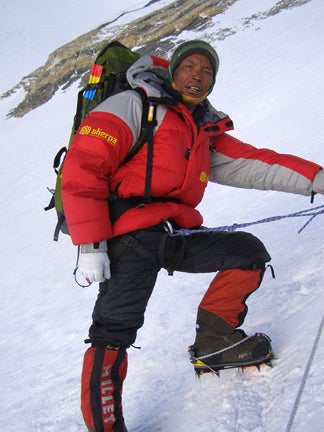 Lakpa Rita Sherpa never imagined climbing the Seven Summits until he came to the United States in 2000. "Before I immigrated here, I didn't even know the meaning of the Seven Summits," he explained. The term and challenge was popularized in the mid-1980s; approximately 200 people are known to have stood atop the world's highest peaks. Lakpa Rita Sherpa, who has been climbing since 1984, knows many of those notable mountains intimately, especially Mount Everest. He first climbed the world's tallest mountain in October 1990 and has since reached its top eleven times, always working as a guide. Nearly ten years would pass before he would ascend to the top of Alaska's Mount McKinley (Denali) in June 2000. Just fifteen days later, he stood atop the summit again. Next, he traveled to South America's Aconcagua in Argentina for his first climb, in December 2001. He spent six years there guiding aspiring summiteers to the top of the 22,841-foot peak, and during that period, reached the top 22 times. January 2004 took Lakpa Rita Sherpa to Antarctica's Vinson Massif, where he guided two trips to the summit. It's a trip he knows is prohibitive for other Nepalese climbers due to the sheer expense of reaching the far-flung continent.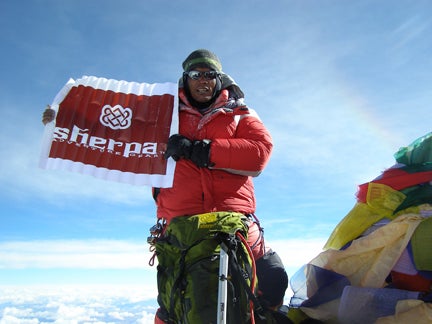 As a professional guide for Alpine Ascents International he keeps a busy schedule of some twenty trips per year, including Everest, the 8000'-meter Cho Oyu on the border of Tibet and Nepal, Aconcagua and more than a dozen trips in the Cascades. He is one of the few Sherpas working as a full-time mountain guide around the world, and he is considered the 'Best Sirdar in the Khumbu' for his role in organizing the Sherpa teams that support Himalayan expeditions. He is respected the world over for his far-reaching expertise in the mountains, as well as his charm and humility. In 2008, Lakpa Rita Sherpa reached two summits: Mount Elbrus in Russia and 7,310-foot Kosciuszko in Australia – accompanied by his wife Fur Dikee Sherpa. "She didn't want me to go by myself," he said, even though it is only a "little hill." It is the only time a family member has climbed with Lakpa, although his three Nepalese-born children, who joined their parents in the United States in 2004, have been to the Everest base camp with their father. As for Kilimanjaro, which might be a walk in the park for the seasoned mountain guide, Lakpa Rita Sherpa says with a laugh, "It could be easy or maybe difficult. I don't know! I haven't been there." He should know soon enough. And once he's made his way up the slopes of the storied peak, the special honor will be shared with the Sherpa that are respected the world over for their quiet contributions to mountaineering and their unsung leadership to the top of the world's most challenging summits. For Lakpa Rita Sherpa, it is the joy of climbing that he thinks of first. "Nepalese people are happy to climb," said Lakpa Rita Sherpa. "A lot of people think we climb just to make a living. But we climb for fun, too."

About Sherpa Adventure Gear: Sherpa Adventure Gear was founded in 2003 by Tashi Sherpa, who was inspired to start the company when he discovered that his uncle was one of the Sherpa on Sir Edmund Hilary's celebrated first-ever expedition to the top of Mount Everest in 1953. Sherpa Adventure Gear—which manufacturers apparel and equipment for mountain adventures—honors the unsung Sherpa heroes who make high altitude Himalayan climbs possible by carrying loads and laying ropes on treacherous slopes. Those very climbers test and help design Sherpa Adventure Gear products, most of which are produced in Nepal, where the company employs local Sherpas and plans to open a retail store in spring 2009. The Renton, Washington-based company gives back to the largely impoverished Sherpa community by donating a portion of every sale to organizations that benefit their future, such as the Sherpa Education Fund. Additionally, Sherpa athlete-ambassadors are supported with a royalty on sales to help support their families' futures. Visit sherpaadventuregear.com for more information.