Heading out the door? Read this article on the new Outside+ app available now on iOS devices for members! Download the app.
dustormdriving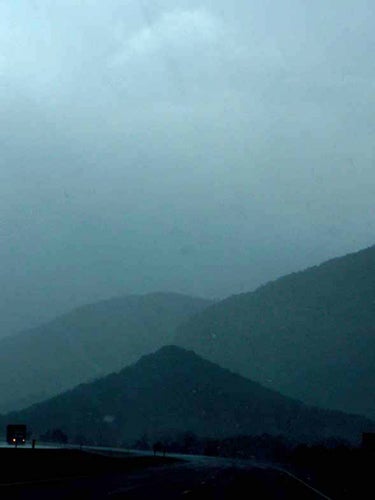 Springtime Transit
There is nothing better than waking up in your own bed. Despite the wind howling outside my bedroom door, I couldn't be happier to be home and in one piece. Yesterday I drove back from Colorado Springs in the most heinous driving conditions. I'm not one to drive huge distances let alone in springtime whiteouts. The highway out of C-Springs was the worst of it. Splotches of ice, snow crusted wiper blades, minimal visibility, etc… White knuckling my way along with my trusty dog Pierre, I kept second guessing whether I should be driving home in this instant.
I pressed on knowing that the tunnels would be an obstacle and that I could look forward to all of the passes, especially Vail pass. There were many instances where my velocity was at most pushing 30 mph, not the speeds that would take me back to Hurricane for the estimated time of arrival. Thank the deities that the roads were bad. It took my mind off missing my friends and put me in the moment. Time and space between C-Springs and home slowly disappeared.
dufinginmirrow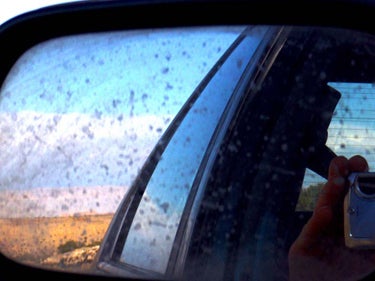 I developed a sixth sense for the snow… Turning on the game face between one bad area to the next. My nerves relaxed to the point where I was able too consume the beauty of the snow-crisped mountains. The snow brought me back to nostalgic memories of Ouray. Exhausted as I was from the drive back; I still woke up with a craze to be outside.
dudrivingpup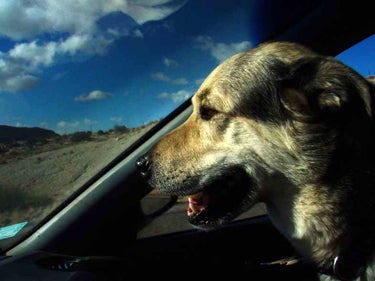 duclaretcupcactus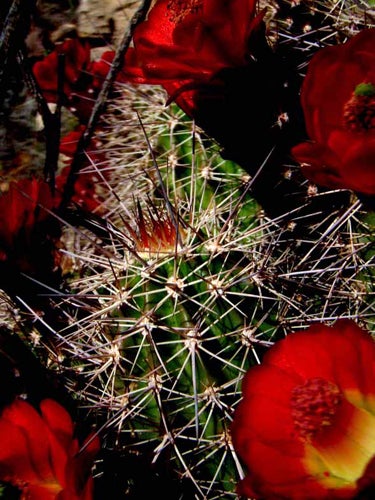 dusethbouldering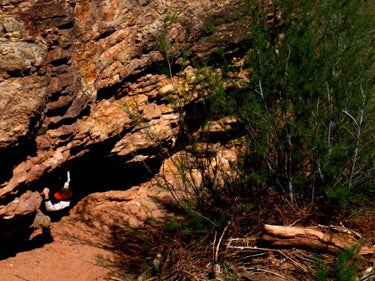 Hitting one of the newly developed bouldering areas, a real test for power endurance and a great place to chill. The virgin cave a great 25 foot tall limestone wall of rippling overhangs nestled over a sandy beach. The bouldering sesh lasted for half a day before I couldn't handle the exfoliation treatment any longer (which was intensified by the sand that was getting blown up off the beach). Hunger was starting to get the better of me as well, so I headed back to the ranch.
ducaveroute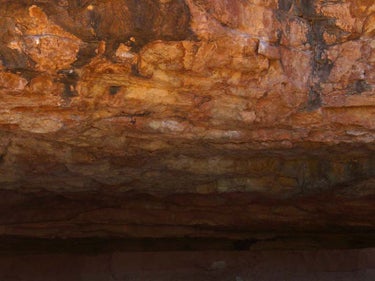 Friday… What a magical day. Plans randomly materialize last minute on this notoriously awaited day. H2 my roommate was down to ride… So of course a day traversing in Pioneer park was easily put off for a six mile downhill traverse along the Hurricane fault. Good fun. Always a good day when you can battle the extremes comfortably and still squeeze in a full days worth outdoors. Fortunately, because I was tired from the days events and travel I wasn't too bummed when tickets to Kilai were sold out. Instead I hooked myself up with a shower and an early bedtime.
duprettypaw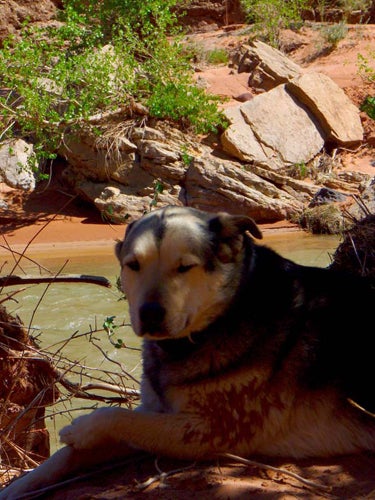 duI 70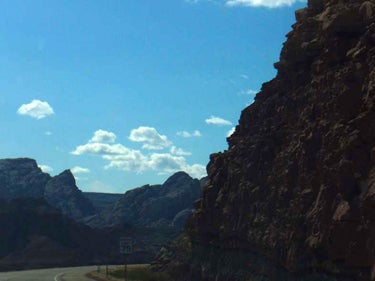 dumtndrygrass