A Climber We Lost: Luke Wilhelm
Each January we post a farewell tribute to those members of our community lost in the year just past. Some of the people you may have heard of, some not. All are part of our community and contributed to climbing.
---
Join Climbing
Create a personalized feed and bookmark your favorites.
Join Climbing
Create a personalized feed and bookmark your favorites.
Join for free
Heading out the door? Read this article on the new Outside+ app available now on iOS devices for members! Download the app.
You can read the full tribute to Climbers We Lost in 2022 here.
Luke Wilhelm, 26, March 6
Describing Luke Wilhelm, who died this month in a fall in the North Cascades, is an impossible task given the fact that his mind was a total mystery. He would be laughing at me for saying that. But this is someone who would be cracking terrible jokes and saying phrases like "Holy halibut" in all seriousness, bumping reggae while sprinting upslope like there's never enough time for all the mountains in the world, and then sipping and sharing yerba mate as if time and moments are eternal. Never shying away from the hard conversations, and always thanking those who challenged him the most. Being the first to break trail uphill, and also to clean out the groover at the end of a two-week river trip. Playing hacky-sack as seriously as studying snow science. And caring more about the fun in breaking the FKT for propane runs up to Rainier's Camp Muir than reaching the actual summit.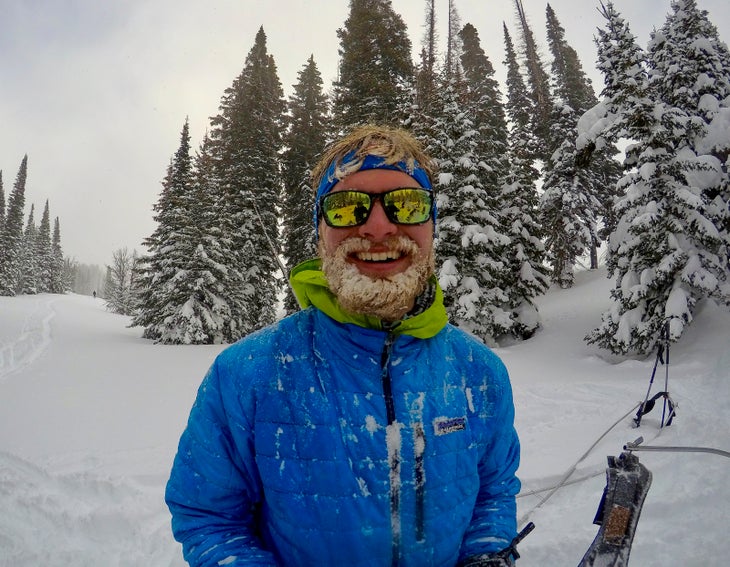 He had the biggest bellowing laughs and the smallest giggles that made others smile. Dirty blond hair that changed styles frequently. Sometimes, to not so great styles. And bright green eyes that carried a glimmer of mischief.
Sometimes when we talked he showed the softness of a child, at other times a Wu-Tang blaring adolescent, and in moments he was wise beyond his years. Luke could be everything and specifically that one thing that I, or someone else, needed. He could motivate those around him to do their best through his unshakable spirit and humble determination.
This article is free. Please support us with a membership and you'll receive Climbing in print, plus our annual special edition of Ascent and unlimited online access to thousands of ad-free stories.
Luke, who was living in Bellingham, Washington, was a mountaineering guide for Rainier Mountaineering, Inc. (RMI), out of Ashford, Washington. He found home wherever the next skiing, climbing, alpine objective, or hammock spot was. This past year one of Luke's clients, Tim Morris, requested a special commendation (which he termed a Medal of Honor) from RMI for him, writing: "Luke's ever-positive attitude, patience, and genuine servant's-heart is observable without exception, while consistently maintaining leadership candor and decorum, ranking him as exemplary among his peers and reflecting great credit upon himself, RMI, and the Guided Mountaineering Industry as a whole."
A sorrowful announcement by RMI on its Facebook page drew dozens of tributes, such as this from Marvin Hogan: "Luke spun me at Disappointment Cleaver and down climbed me safely to Camp Muir…. One of the best days of my life." Geoffry Graves, another who praised Luke for turning a disappointment into a positive experience, wrote: "He led a team of us that couldn't summit Rainier last year because of route conditions. His personality alone kept us upbeat and smiling even on the way down. It was a privilege." Others praised his ebullience and kindness. Two of Luke's mantras that friends and clients alike heard regularly were "Life is so sweet!" and "When nothing goes right, go left."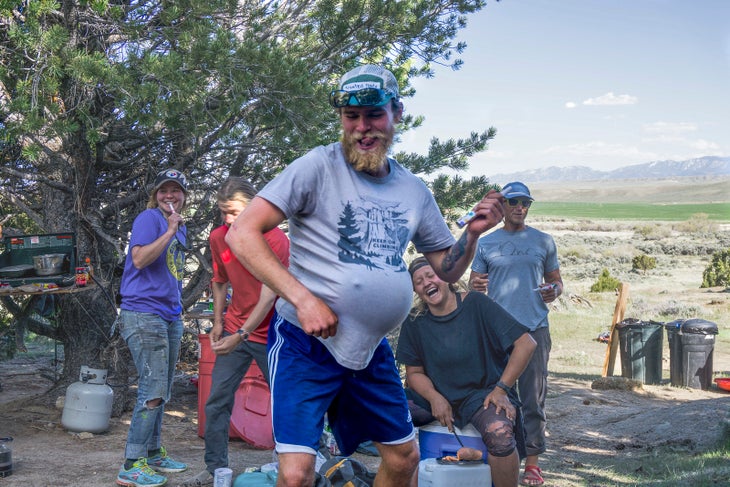 I've never met anyone with such raw athletic talent, paired with grit and solid understanding of technical systems. Luke grew up believing he struggled academically, but once he found his passion for mountains his intelligence was as clear as the air there. He attended Hiram College in Hiram, Ohio, and Western Colorado University, Gunnison, Colorado, but left college to become a guide.
Luke guided on Rainier and Denali, and summited Aconcagua successfully on his first international lead guide trip just last month. He spent most of his free time chasing personal objectives in Washington, Colorado, Utah, New Mexico, and New Hampshire, and planned to check off at least all of Fred Beckey's classic climbs. He filled pages with international goals, particularly in the Himalayas—also positive affirmations, Buddhism teachings, and dreams for giving back to the countries he planned to climb in. It wasn't about the summits for him. Asked about his best accomplishment, Luke would laugh and say watching the 1997 Browns beat the Patriots. The molten core of his love and his light came from connecting with people and sharing experiences with them in the mountains.
On March 6, Luke was climbing Colonial Peak in the North Cascades with a friend and fellow RMI guide, having unroped upon reaching easier ground, when he fell and was killed. He was 26. He died doing what he loved, in the place he loved.
Luke grew up in Maryland and attended high school at St. Paul's School, in Brooklandville, Maryland. His service will be held at St. Paul's on April 2. He is survived by his two younger brothers, Henry and Greg; mother, Tracy; and father, Bruce Wilhelm.
Donations in Luke's name may be made to three organizations that were a huge part of his journey to becoming a mountaineer: National Outdoor Leadership School (NOLS), Camp Deerwood, and Washington's National Park Fund.
See also:
The RMI blog "In Memory of RMI Guide Luke Wilhelm" here.
—Erin Phillips
You can read the full tribute to Climbers We Lost in 2022 here.