Climber Dies from Rockfall in Little Cottonwood Canyon
Mason Boos, 25, passed away on Sunday, October 10 after a fall caused by loose rock while scrambling third class terrain.
Heading out the door? Read this article on the new Outside+ app available now on iOS devices for members! Download the app.
Mason Gregory Boos died Sunday, October 10 after a fall at the Gate Buttress section of Little Cottonwood Canyon, a popular crag in the Salt Lake City area. The 25-year-old Boos was an experienced and versatile climber, and a prominent member of the Salt Lake City climbing community.
Sgt. Melody Cutler of Salt Lake City's Unified Police Department told Climbing that Boos was traversing class three terrain unroped and pulled out a loose boulder, falling approximately 20 to 30 feet. "After he hit the ground the boulder he had pulled out, which was probably the size of a Subaru, briefly fell on top of him before continuing to roll down the mountain," she said. The boulder nearly hit two other climbers further below, though they escaped unscathed.
Police arrived at the area at 1:15 pm, but Boos had already died at the scene. He was with his girlfriend, Stacey Allum, and longtime friend Jacob Mader when the accident occurred. Mader reported that Boos was scrambling below Satan's Corner (5.8) to reach the start of Half-A-Finger (5.9+) when he fell.
"He wasn't breathing and had a 1000-yard stare when I got to him after striking my belay and calling EMS," Mader told Climbing. "I gave him a couple of breaths immediately and filled his lungs, then we got him out of the bushes he was caught up in, laid him back, and stabilized him. [I] did a couple of chest compressions and he let in a gasp. We continued with that program and started things operationally and started getting my homie down from the climb I was belaying him on, then made tension lines and fixed lines for rescuers to get up the approach safely and quickly. My partner went down and waited for EMS and I continued with Mason, but he wasn't breathing on his own. It seemed like his lungs were filling with fluid and he was going pale. 
"By the time the paramedic got to him," Mader continued, "it had been more than 20 minutes since his last breath, and [the paramedic] told me what I already knew."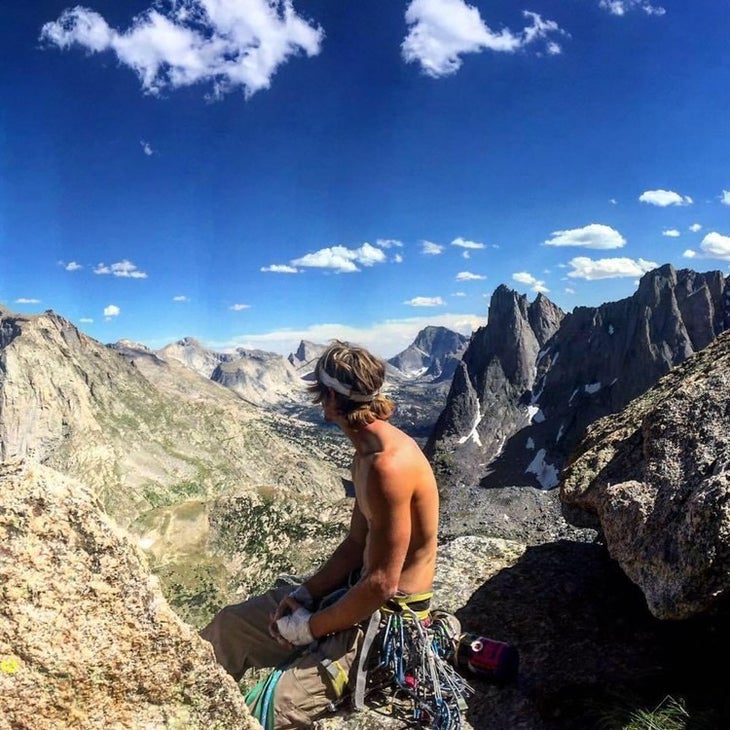 Mader, who has been friends with Boos since high school, said that Boos "lived [for] more than skiing and climbing. He was passionate about rafting and rivers. He loved the best hip hop. He knew a lot of weird sports info from MLB to NBA to MMA. He mountain biked. He backpacked. Overall, despite the unassuming demeanor and goofball-ness he projected, he was actually a very personable and sincere person, with zero time for pedantic affectation. He loved deeply, and anyone who burned one down with him or shared a ski lift quickly learned that."
Boos grew up in Rapid City, South Dakota, before moving to Colorado and later Utah, where he became a fixture in the local climbing scene. The Front climbing gym, Salt Lake Climbers Alliance, and several other local establishments all posted about Boos in the wake of his death. His obituary described him as "an adventurous and hilarious young man," and one "who lived life to the fullest every chance he had." Friends, coworkers, and family also posted condolences on his Instagram feed, individuals calling Boos, among other things, "one of the happiest people I ever had the pleasure to share the mountains with" and "the biggest personality in the Wasatch … always reaching out to others." Another friend wrote, "[I have] never personally met anyone so inspiring and filled with so much love and happiness about the mountains as you."
Loose rock is one of the hazards of climbing that it is, in some cases, near impossible to mitigate. You can wear a helmet and you can test holds, but sometimes parties above accidentally knock rocks, sometimes holds break, and sometimes rock that appears bomber just pulls loose. It's standard practice to travel on class three terrain unroped, as a rope and pro are just as likely to be a hindrance or hazard as they are to provide added safety. "This is not a case of carelessness," Mader said of the accident. "This is not the failure of the community to educate or [a result of] the new wave of gym climbers moving outdoors. Mason was tough as nails, climbed walls, alpine climbed, aid climbed, sent 12a off the couch. Sometimes fate just throws you a curveball you can't dodge."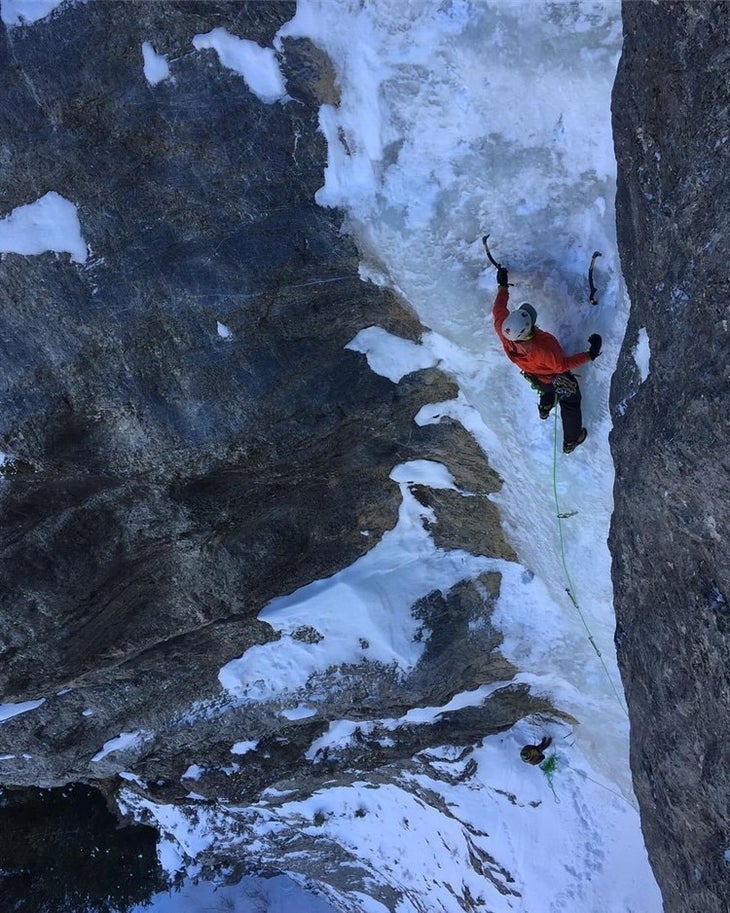 As mentioned above, Boos was a passionate backcountry skier, among myriad other hobbies. Last February, he wrote about a ski mission he had undertaken and a fatal accident that had occurred in the Wasatch at the same time. Boos' words at the time show profound candor and keen insight, ringing in tune with much of what Mader told Climbing. 
"I could have just posted a photo of the top turn and said we had the best day ever," Boos wrote. "[But] I think it's important to be honest about what happens out there because if [you're] a backcountry rider, you know damn well it ain't always face shots and glorious wide-open turns.
"Backcountry skiing makes me feel at risk," he continued, "but that risk is what makes me feel alive. The Wasatch lost [four] people the same day we skied this line. People who were way more experienced than I. It has me asking why I'm still here.
"I've been tackled by an avalanche while booting up the Fourth of July couloir outside of Big Sky, Montana. I've dropped into the Coalpit Headwall on pure ice and went sliding for my life down towards a bunch of talus. I've [been] lucky, while others have not been so lucky. I'll keep coming back to the mountains because they've taught me everything, and introduced me to everyone good in my life. I think that's why it hurts us all so much when we lose someone to the mountains because we all know how much it means to us and how much it meant to them. We all share this same passion and it's a passion that could take us away from the earth. It's powerful, unpredictability beautiful, and sometimes just downright fucking sad. I love you all."
This article is free. Sign up with a Climbing membership, now just $2 a month for a limited time, and you get unlimited access to thousands of stories and articles by world-class authors on climbing.com plus a print subscription to Climbing and our annual coffee-table edition of Ascent.  Please join the Climbing team today.