Missing Climber Found After 32 Years In Ice
Heading out the door? Read this article on the new Outside+ app available now on iOS devices for members! Download the app.
7/9/14 – On July 3, two Mont Blanc hikers stumbled upon the long-frozen body of Patrice Hyvert, a 23-year-old mountaineer who went missing on March 2, 1982 when he was trapped on the 15,781-foot mountain due to bad weather. Found at an elevation of 8,155 feet near the Couvercle mountain shelter, Hyvert's body was easily identified because not only was his corpse preserved in great condition because of the ice, but his identification card was still in his wallet.
More than 32 years ago, Hyvert, who was a Chamonix native and training to be a mountain guide, was attempting a solo ascent of the peak via the Nang Blanc glacier with plans to ski back down. His father speculates that he summited in bad weather and then chose to descend via another face, the Whymper corridor. As the snowfall got heavier, he couldn't go down any farther. On the same day that Hyvert went up, well-known mountaineer, BASE jumper, skier, and daredevil Jean-Marc Boivin was scaling the northern face of the Grands Charmoz peak and got caught in the same storm. Boivin was rescued alive, but search and rescuers were unable to locate Hyvert.
Hyvert's 82-year-old father, Gerard, was shocked at the news and unsettled that his son's body was removed. He told a local radio station, "I'm a mountain man, and I would have preferred him to stay up there. He was better on a mountain than in a coffin. He was in his element."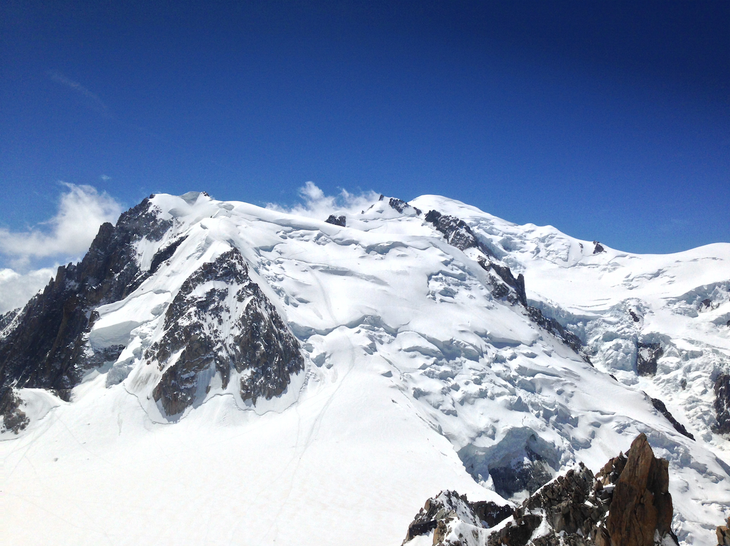 Source: MSN News, Reuters