Heading out the door? Read this article on the new Outside+ app available now on iOS devices for members! Download the app.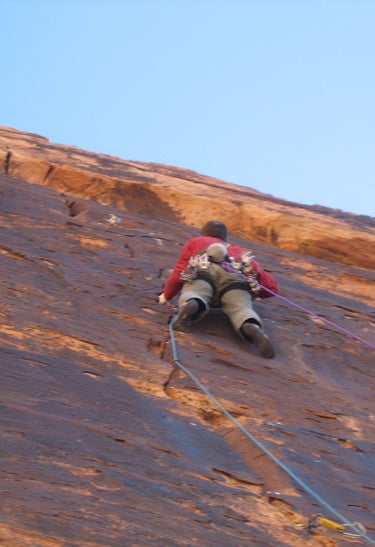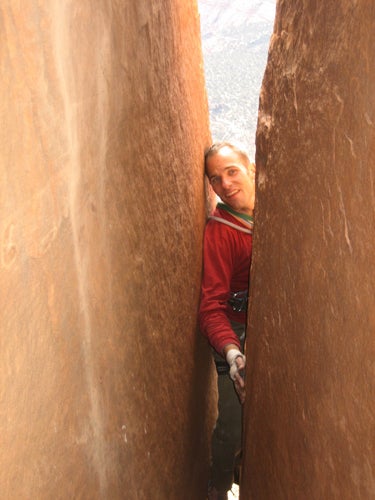 Mike Anderson and Rob Pizem have added yet another desperate free climb in Zion National Park.Shake That Bear (5.12d R) ascends the steep face of Mt. Kinesava just to the left of King Corner; seven of the route's 11 pitches are 5.12.
The two weekend warriors endured five or six 10-hour drives to Zion from Colorado's Front Range to establish the climb, including one trip when snow prevented them from even getting on the route. They would do the nearly two-hour approach hike in the dark, so they could have a full winter day to work on the line.
The route's technical difficulty is packed into the first half. "What is great about this route is that it didn't look like it was going to go," Pizem said. "When looking at the wall, there is a perfect splitter about 700 feet off the deck, with inconsistent, sporty, and technical corner climbing and face sections leading to it."
All cracks ended at a large ledge 400 feet off the ground, but Pizem was able to unlock a complex 5.12+ crux pitch that led up a stemming corner, over an improbable roof, and across a sloping traverse to an overhanging hand crack and the belay. Above this was a 40-foot 5.12- face climb with campus moves on patina edges. Finally they gained the splitter crack in the upper headwall, which quickly turned burly, with two 5.12- pitches of offwidth and chimney climbing, including a squeeze chimney through a 20-foot roof.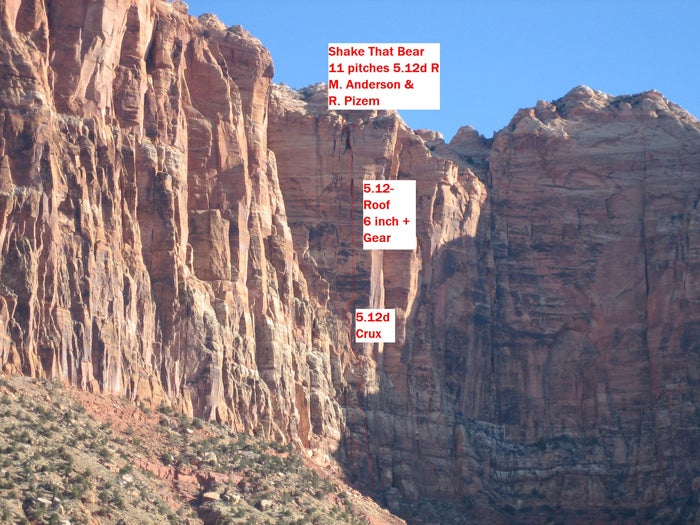 Although the cruxes are mostly well-protected, including some bolts, the route also has some spicy run-out climbing, including a 5.12a R second pitch. Both climbers freed every pitch over two separate weekends (because of snowstorms), completing the climb just before Mt. Kinesava was closed for raptor nesting season.
Anderson and Pizem are the most prolific free climbers in modern Zion history. Since 2005, the two have done five big-wall first free ascents or new free routes together; Anderson has done five other first free ascents with other partners.
Date of Ascent: February 2008
Source: Rob Pizem