New-Route Blitz in Mendenhall Towers
Heading out the door? Read this article on the new Outside+ app available now on iOS devices for members! Download the app.
Blake Herrington and Jason Nelson climbed three probable new routes and repeated a fourth line in a quick visit to the Mendenhall Towers of Southeast Alaska that was blessed with exceptionally fine weather.
The two men helicoptered from Juneau to the Mendenhall Towers on July 9 and the next day started up an obvious line on the highest of the seven towers. This turned out to be the previously climbed southeast ridge, on which the two may have added a 5.10+ headwall pitch.
On day two, the pair climbed a new line on the Curtain, the broad steep wall that stretches between the main summit and the fourth tower. The Iron Curtain (IV+ 5.12a) went in eight pitches to the top of the wall, with a crux thin-hands crack through a roof that Nelson managed to onsight. The two then climbed the east ridge of the main tower, with short steps of hard climbing interspersed in mostly easy ground, to reach the summit for the second time in two days.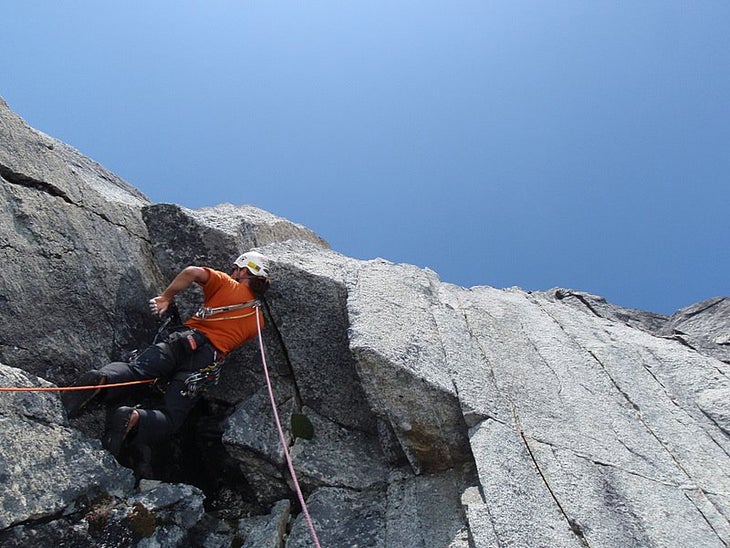 With the splitter weather continuing, the two rested for a day and then climbed Resisting A Rest (5.10+R) on the Curtain. After eight pitches on the main wall, they climbed another four pitches up the west ridge of Tower 4 to the summit. This ridge was split by a narrow 100-foot chasm that they hadn't seen from below, and the two men rappelled into this to continue, leaving a rope fixed in case they had to jumar out when they returned from the summit. Instead, during their descent along the ridge, they rapped into the chasm and top-roped the blank wall with the rope they had left, finding unprotected 5.12- free climbing.
Herrington and Nelson's third new route in four days was Resignation Arete (IV 5.11+) on the southern arête of Tower 4. Eleven pitches of steep climbing — five of them 5.11 — gained the summit.
As poor weather returned to Southeast Alaska, the two walked down the Mendenhall Glacier and bushwhacked through alders at its foot for two days to leave the mountains.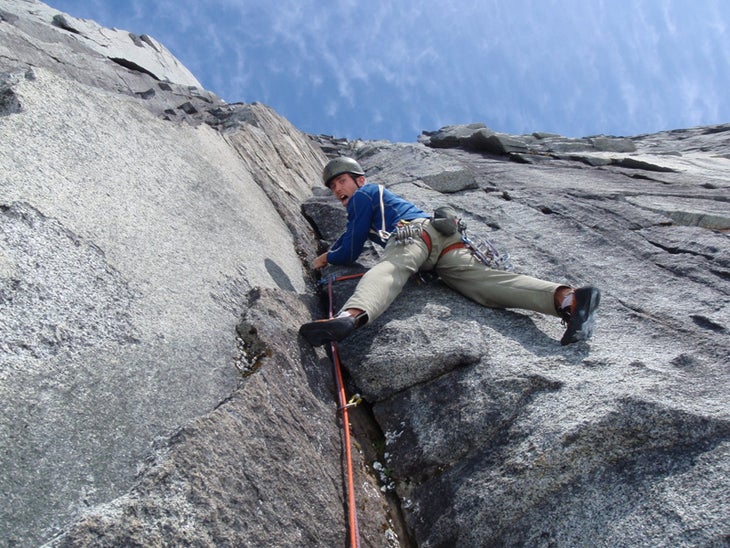 Herrington's trip was sponsored in part by a Mountain Fellowship grant for young climbers from the American Alpine Club.
Read more and see many photos from these climbs at Blakeclimbs.blogspot.com.
Dates of Ascents: July 2009
Sources: Blake Herrington, Jason Nelson, Blakeclimbs.blogspot.com
MORE NEWS: