New Route on Kichatna Spire
Heading out the door? Read this article on the new Outside+ app available now on iOS devices for members! Download the app.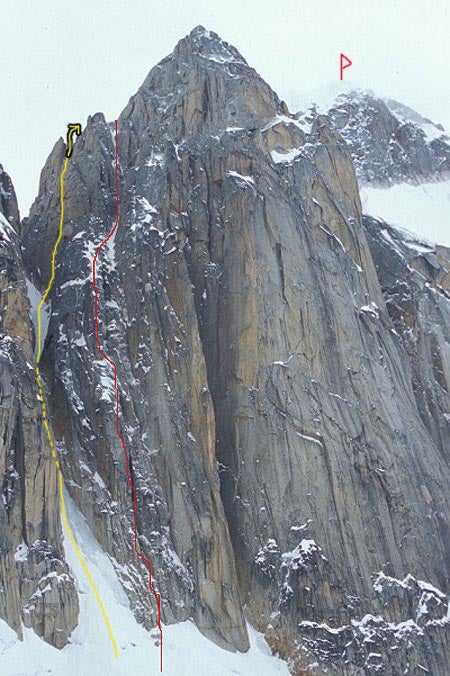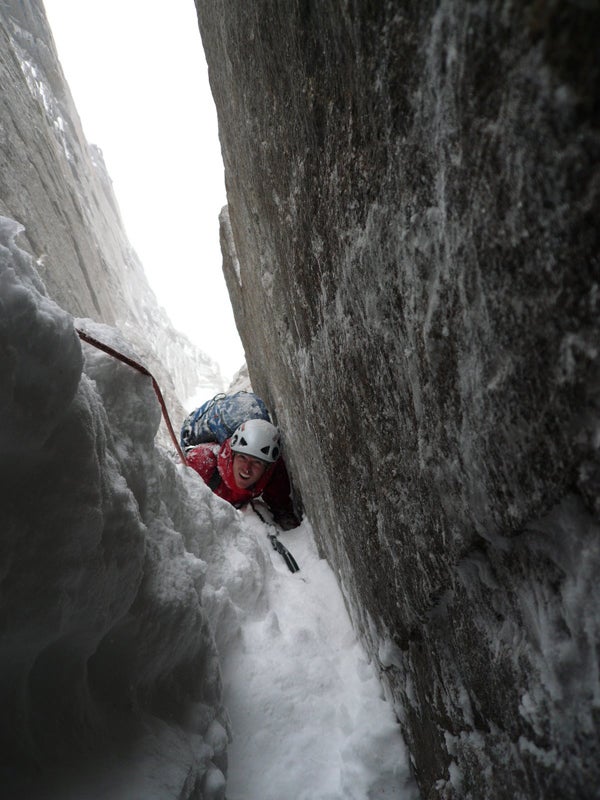 Zack Smith and Josh Wharton have climbed a new ice and mixed route to the summit of Kichatna Spire in Alaska. On the second day of a two-week trip to the Cul-de-Sac Glacier, the two started up a broad ice couloir on the north end of the peak, then continued up steep snow-covered rock and mixed ground, eventually following a skinny chimney to reach the north ridge and join the original 1966 route up the peak. In very poor weather, they continued to the summit of the rarely climbed 8,985-foot spire.
Traversing the ridge in the storm was a "bit harrowing, but never felt that heinous," Wharton said. "The funniest part was trying to figure out if we were actually at the top. We'd think we were there and then we'd faintly make out a something a little higher just beyond. Luckily I'd read a description of the summit block from the old AAJ account of the first ascent and recognized it as soon as I saw it. Otherwise we might be still be traversing down into the south face looking for the top."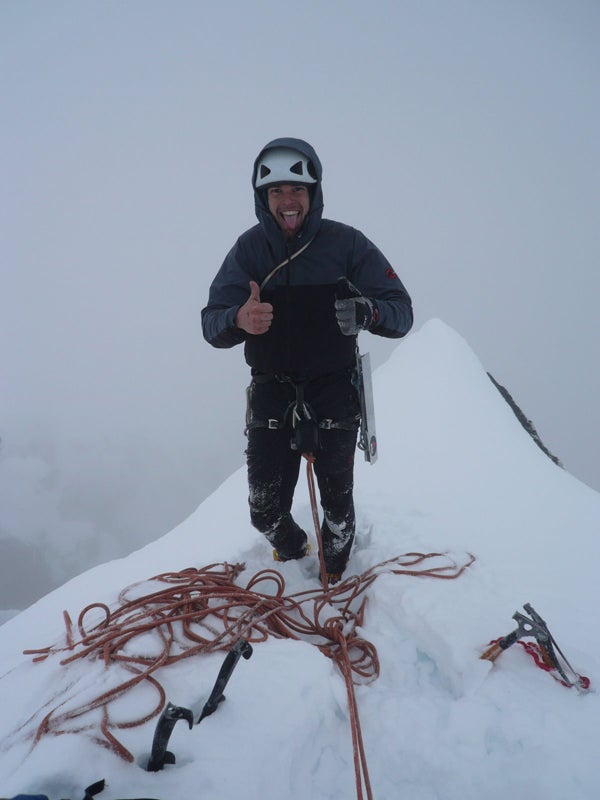 The two raced up the route at M6 in just 8.5 hours. They called their route The Message or the Money, and Wharton said it had some of the best mixed climbing he'd ever done in the mountains.
During the rest of their trip, the two men attempted a rock climb on Sunrise Spire and a steep mixed climb on the Citadel, which ended near the top when a tool popped and a cam pulled out as Wharton was leading a roof above Smith. He crashed onto his belayer, mildly injuring his hand and back. It was time to go home.
Read Wharton's short account of the trip and see more photos at Mammutathleteteam.blogspot.com.
Date of Ascent: May 2008
Source: Josh Wharton, Mammutathleteteam.blogspot.com, American Alpine Journal