Pamela Pack Makes FA of Vedauwoo's Hardest Offwidth
Heading out the door? Read this article on the new Outside+ app available now on iOS devices for members! Download the app.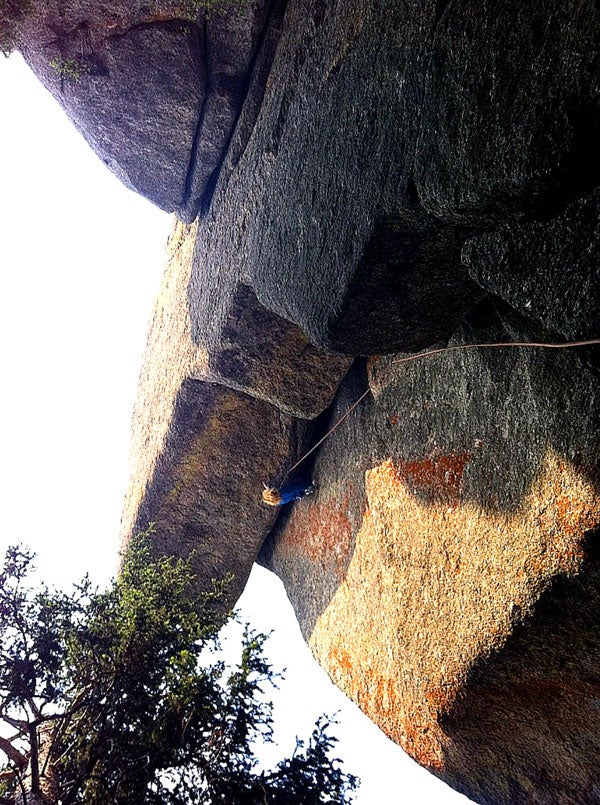 6/15/12 – Crackmaster Pamela Shanti Pack has made the first ascent of Vedauwoo, Wyoming's hardest offwidth yet: The Forever War (5.13c/d).
Pack is no stranger to offwidths: she's fired most of Vedauwoo's testpieces, including an onsight of Lucille (5.12d/13a) and the first ascent of Spatial Relations (5.13a). She's also known for her ascents of Gabriel (5.13c) in Zion National Park, Utah, and The Event Horizon (5.13), Indian Creek, Utah.
Patrick Kingsbury found and attempted the 85-foot-long The Forever War, at Reynolds Hill, last year, finding it to be harder than Gabriel because of its exceptionally steep angle and width, Pack says. "The Forever War is more difficult for me, physically and technically, than any other route in Vedauwoo." She compares the difficulty of this route to that of Gabriel. What's even more impressive is that Pack spent five nights in the hospital having two different kidney surgeries about a month before the ascent. "I didn't give myself much recovery time," she says.
Pack broke down the route as 20 feet of inverted climbing through a steep roof, followed by overhanging arm-bars and capped by 30 feet of 5.12a "blue-collar groveling. My favorite part of the route is that kicking over into the inversion requires a head smear off the flake—pretty damn offwidth!" she says.
Date of ascent: June 2012
Sources: Pamela Shanti Pack, Patrick Kingsbury
MORE NEWS