Paraclimbing Introduced at Arco World Championships
Heading out the door? Read this article on the new Outside+ app available now on iOS devices for members! Download the app.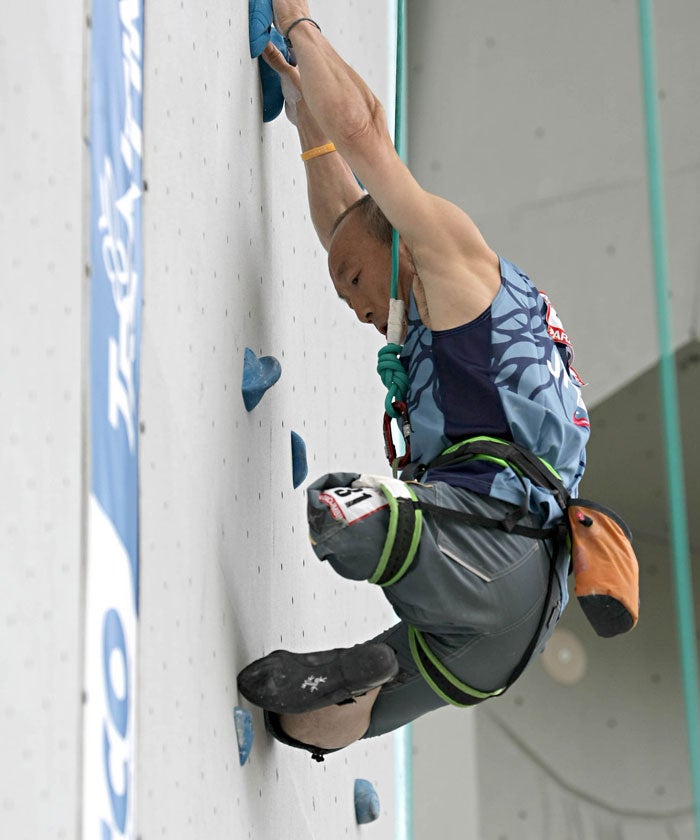 7/20/11 – This year, the World Championships in Arco, Italy, introduced the Paraclimbing Lead and Speed events. Almost 50 athletes from 10 countries competed in male and female divisions that were broken down into six different categories, including blindness, amputees, and neurological disabilities.
Organized with help from the CIP (Italian Paralympic Committee), Francesco Coscia, director of the International Federation of Sport Climbing, said in a press release, "This is the first time that a structured work was ever done in the definition of the rules and criteria. Medical examinations for classifying the disability of athletes have been introduced for the first time in this competition, and levels of disability were specifically defined according to the basic climbing moves."
This wasn't the first paraclimbing event to be held; an IFSC Paraclimbing Cup occurred in Moscow in 2008, and more events took place in Russia, Japan, and Italy in 2009 and 2010.
Gold medals in the lead competition, presented by fellow World Cup athletes, went to Matteo Stefani (Italy), Tatiana Panova (Russia), Paula De La Calle Pizarro (Spain), Dilyara Rakhmanknlova (Russia), Valentyna Kurshakova (Ukraine), Ricardo Pérez Amado (Spain), Sebastian Richter (Germany), Andras Szijarto (Hungary), Mineo Ono (Japan), Boyu Xia (China), Mikhail Saparov (Russia) and Koichiro Kobayashi (Japan).
The speed golds went to Silvia Parente, Matteo Stefani and Simone Salvagnin (Italy); Michail Saparov and Tatiana Panova (Russia); Valentina Kurshakova (Ukraine); Paula De La Calle Pizarro, Domingo Carretero Campon, Urko Carmona Barandiaran (Spain); András Szijárto (Hungary); and Boju Xia (China).