Pringle Sends Colorado Trad Testpieces
Heading out the door? Read this article on the new Outside+ app available now on iOS devices for members! Download the app.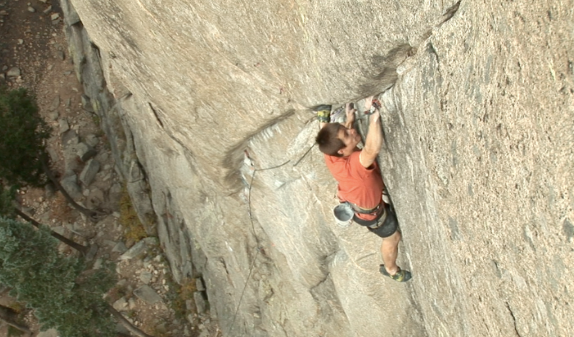 Ethan Benjamin Pringle, usually known for his hard sport and boulder ascents, has redpointed Boulder Canyon's China Doll (5.14a) and Eldorado Canyon's Iron Monkey (5.14a) this fall while in Colorado.
On October 9th Pringle redpointed China Doll, a Front Range testpiece that checks in at 5.14a. He said this of the route located in Dream Canyon on his blog at EthanPringle.com, "For me, this was definitely the second hardest trad line I've done. Easier than the Cobra for sure, but harder than The Path. A more traditional style, crimpy and technical." Mike Patz made the first ascent of China Doll in the spring of 2007 and Matt Segal made the 2nd ascent later that fall.
About 10 days later Pringle made the second ascent of Segal's Iron Monkey on his fifth try and third day on the route."That thing was hard! I truly underestimated how hard it would be for me, but in the end I'm glad it was a real challenge rather than something I would have finished in a day…" Pringle wrote after sending the route on his blog.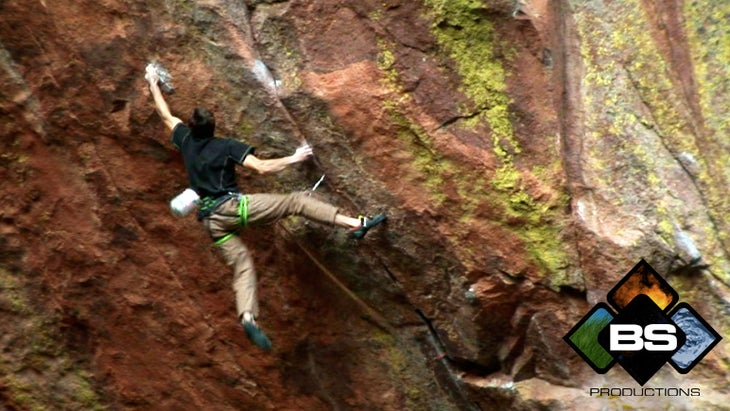 Cold temperatures required Pringle to jog around before each burn on the route to stay warm. After missing the routes crux dyno on his first try of day three, he blew out a small wire, crashed into the slab below the wall, but was luckily caught by a key red TCU. Despite a sore heel, he psyched up again, dialed in the gear beta a bit more (a #4 wired Stopper) and he went on to send the route in fading evening light.
Pringle, who's racking up quite a trad resume, made the second ascent of Segal's Orangutan Overhang (5.14a) on Independence Pass in a single day September 21st and thought 5.13+ was a more appropriate grade for the route. He also redpointed 5 Year Plan, a 5.13+ roof crack on Dinosaur Mountain in the Flatirons, and Deadline (5.13+) near Boulder, Colorado. Brian Solano, who filmed the Iron Monkey ascent, with assistance from Wade David, will be releasing a film called "The Players" in spring, 2009.
Date of Ascents: October 22, (Iron Monkey), September 9 (China Doll)
Sources:BSProductions.wordpress.com, EthanPrigle.com, 8a.nu