Proof of Progression: Usobiaga Onsights Second 5.14b
Heading out the door? Read this article on the new Outside+ app available now on iOS devices for members! Download the app.
Photo by http://www.patxiusobiaga.com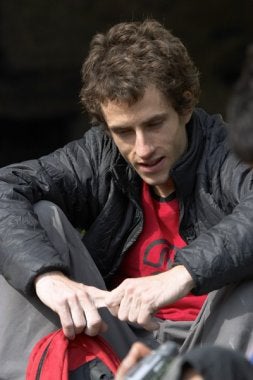 Patxi Usobiaga onsighted his second 5.14b, Pata Negra (Rodellar, Spain), on October 7. This 120-foot, steep endurance line was first onsighted by Czech climber Tomás Mrázek in September 2005.
Usobiaga, a Basque climber, made the third ascent of Chris Sharma's Realization (5.15a) on July 29, 2004. Last October (2005), Usobiaga onsighted Gaua (5.14b) in Lezian, Spain. And in July of 2005, he sent — within five tries — Kinematix (5.14d) in Gorge du Loup, France.
Patxi is the leader of the 2006 World Cup season (and winner of 2005 World Games) and has onsighted 13 5.14a (or harder) routes.
Sources:www.patxiusobiaga.com; www.freakclimbing.com; www.planetmountain.com; www.8a.nu; www.joots.climbing
Date: 10/7/2006Comment on this story