Mayan Smith-Gobat and Ines Papert Add Free Pitches to Patagonia's Torres Central
Climbers try free variation to Patagonian testpiece Riders on the Storm
Heading out the door? Read this article on the new Outside+ app available now on iOS devices for members! Download the app.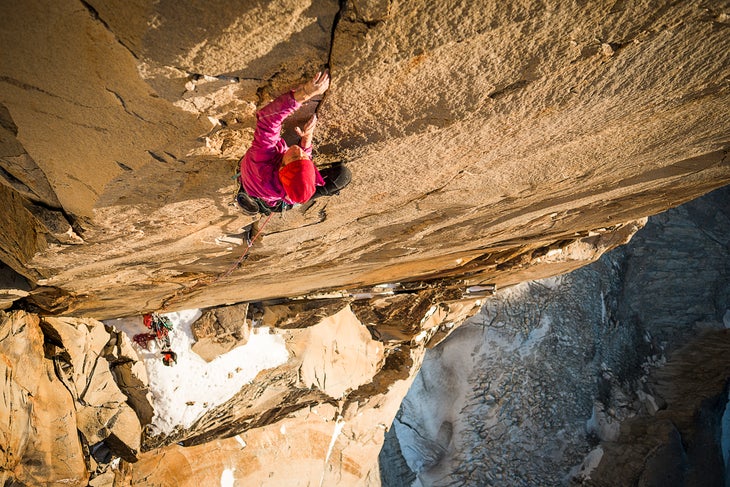 "It will go free," said Mayan-Smith Gobat of Riders on the Storm on Torres Central in Torres del Paine National Park, Patagonia. "It's gonna be hard."
On February 6, Ines Papert and Mayan Smith-Gobat accompanied by photographer Thomas Senf summited Torres Central, in Torres del Paine National Park, via the east face. The team succeeded in making the fifth known ascent of the 1,300-meter Riders on the Storm and adding more free terrain on the difficult Patagonian wall.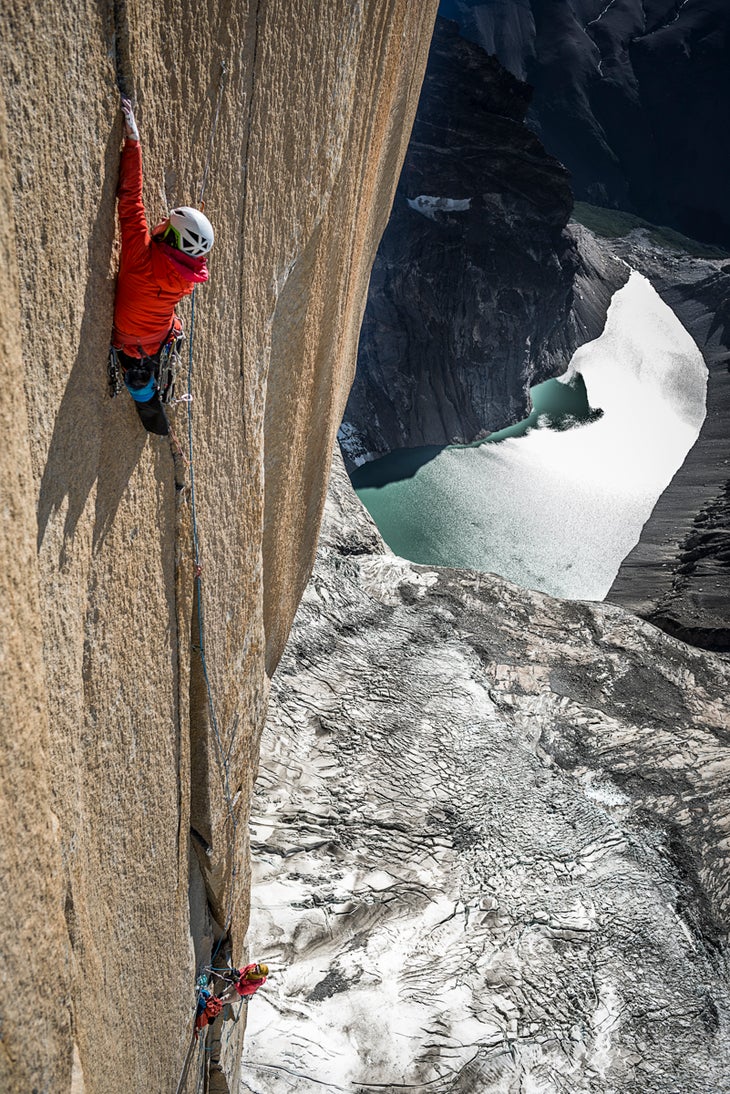 In January 1991, Wolfgang Güllich, Kurt Albert, Bern Arnold, Peter Dittrich, and Norbert Baet first climbed the east face of Torres Central over a six-week period at 5.12d/7c A3. There have been several attempts to free climb the route since, including a 2006 attempt by the Belgian team of Nicolas Favresse, Olivier Favresse, Séan Villanueva, and Micke Lecomte.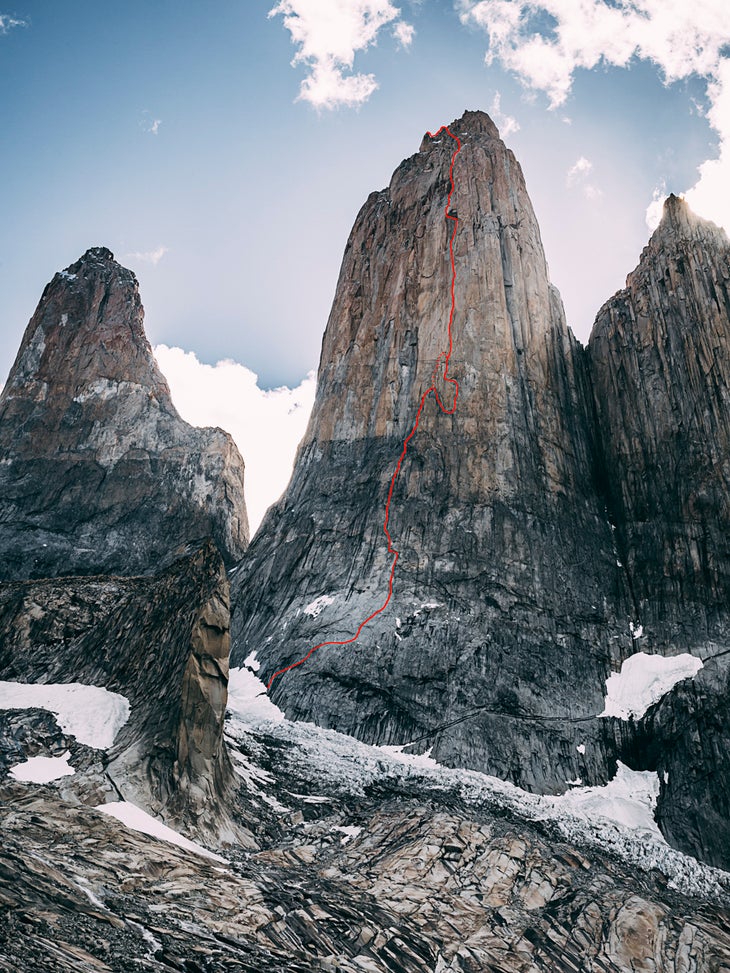 Papert and Smith-Gobat went to the formation with the intent of free climbing the route. They found a five-pitch free variation to a pendulum in the middle of the wall and then freed two new pitches higher on the wall, climbing terrain as hard as 5.13a/7c+.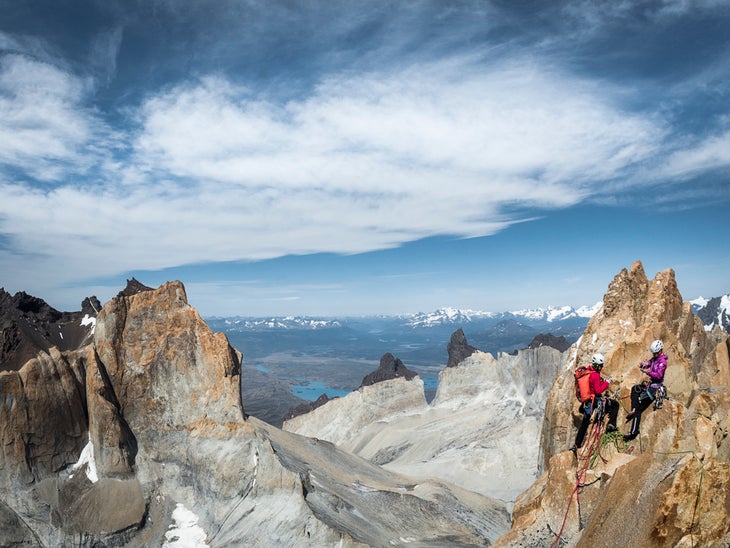 "The outcome was as good as we could have got," said Smith-Gobat of the three weeks of reasonably stable weather and good progress on the wall. After summiting, the pair descended to work more on their free variation. Falling rock and ice hammered their portaledge, and bad weather prevented them from further progress.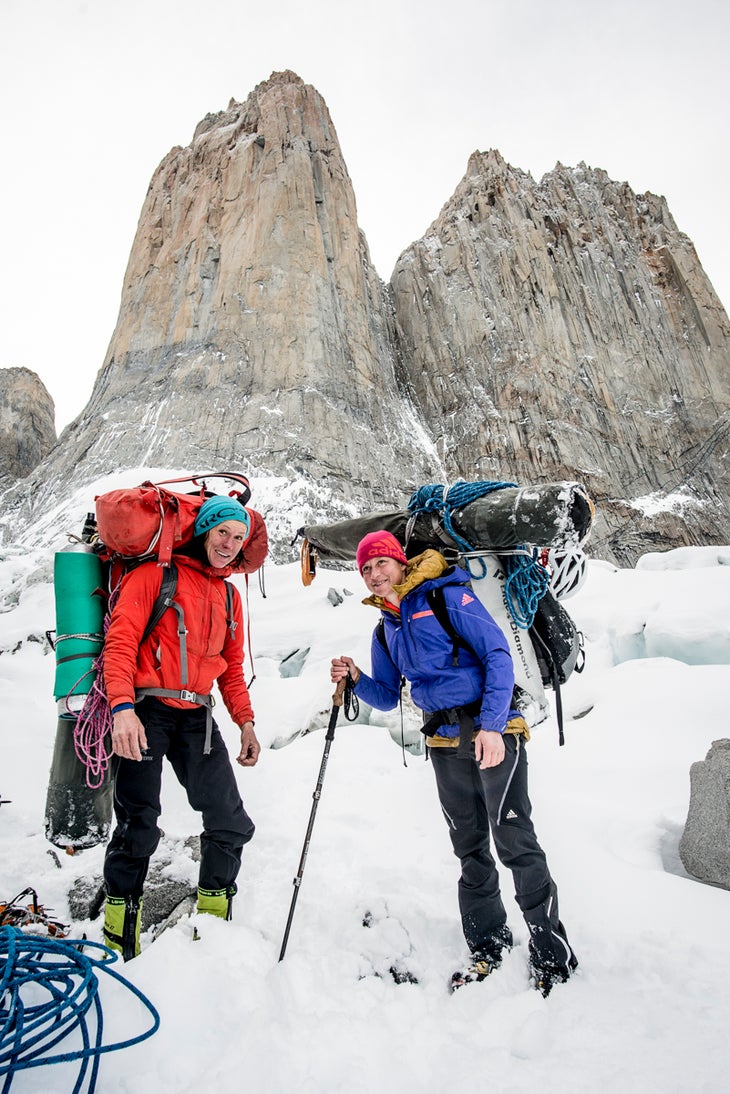 Due to the objective hazards, Papert has decided against returning; however, Smith-Gobat is motivated to attempt the route again next summer.