Safe Outside: The Facts About Sexual Harassment and Assault in the Climbing Community
Heading out the door? Read this article on the new Outside+ app available now on iOS devices for members! Download the app.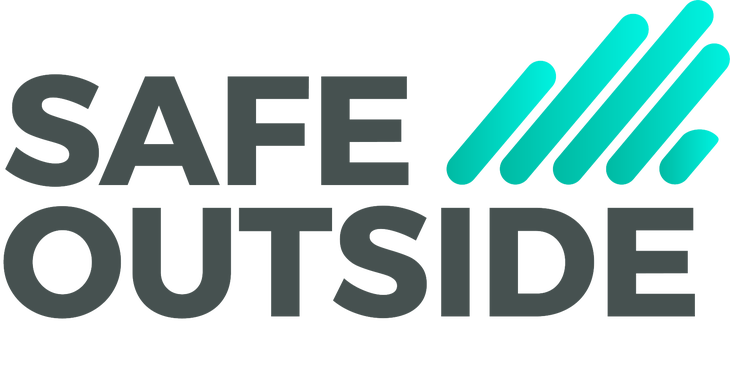 Believing in the power of "empowerment through empathy," the civil rights activist Tarana Burke founded a grassroots movement in 2006 to aid survivors of sexual violence, particularly young women of color from low-income communities. More than 10 years later, Burke's "Me too" movement continues with the actress Alyssa Milano's tweet heard 'round the world, urging women who'd experienced sexual assault or harassment to share their experience and tag it with #metoo. The spark lit by Burke has helped women feel empowered to end their silence and step forward with their own stories, and we have seen a sea of change in awareness around these issues as well as the downfall of many powerful men who were revealed as longtime sexual predators.
Some might say it is a bad time to be a man right now, especially since national data indicate that men are the primary perpetrators of sexual assault. But maybe it is the best time, as men are finally beginning to realize what sort of impact their actions, and the actions of other men, can have on the women around them. And it is an opportune time for men to take up proactive behavioral changes to stop sexual assault and to lessen its traumatic impact.
In alignment with national trends, an open conversation is occurring in U.S. climbing communities—a conversation that the #SafeOutside initiative is hoping to bring to the forefront through a recent survey. The initiative aims specifically to address the issues of sexual assault and harassment in the climbing world. In so doing, the survey is also bringing to light the limited awareness of some members of climbing communities who are resistant to acknowledging that sexual assault is a problem. For example, a male climber in my own former Montana community declared that while "sexual harassment is rampant in the general population," he has "not experienced or seen really any in [his] climbing career."
In fact, sexual harassment and assault have long been experienced by a vast population of people of all genders in climbing communities. Of the over 5,000 individuals who responded to the #SafeOutside survey, 47 percent of the women surveyed and 16 percent of the men had experienced some form of sexual assault or sexual harassment during a climbing activity. As well, it is not uncommon for women climbers to have been affected in one way or another at some point in their life. In my broader research efforts—which included talking with friends and their brave friends; reading research from leading national organizations such as the Centers for Disease Control (CDC) and Rape, Abuse, and Incest National Network (RAINN); and reviewing online forum posts—I had no trouble finding stories from survivors of sexual violence, or from those who have been harassed. But it can be challenging to open some people's eyes to the fact that sexual assault is really happening.
In my own climbing career of over 20 years, I've had to listen to the catcalls and the background gibes from strangers and those whom I'd considered friends—things like "That's a crack I'd like to jam" or "Those are jugs I'd love to crank on" at venues from the gyms to the crags to the boulders. Seriously, guys? In what world are comments like that acceptable or welcome? And why have no guys nearby—my friends or even other strangers—taken a stand when those comments were uttered? Is it a willful blind eye, or an agreement with the comments, or even the shrugging-off of comments like these as "just joking"? A flick of a significant finger from me has certainly not been enough to stop the "jokes." I've even been told I'm "taking things too seriously."
And yet, even today, the impact of dealing with such harassment, and from hearing from other women climbers who've suffered this and much worse, affects me on a number of levels, from deciding what to wear when I head to the crag or gym (is this top too provocative, or these pants too tight, or these shorts too short?), to zip-tying my tent closed from the inside when I camp in both developed and undeveloped campgrounds, to searching for just the right spot to use as my bathroom—is it far enough from the guys, yet close enough they can still hear me scream if I'm assaulted in the bushes?
It's easy to feel alone. Until I hear the stories from others.
For "Marina" in Arizona, the physical and mental challenges of sport climbing, as well as the "thrill of being in these amazing places with beautiful and unique features," attracted her to the sport four years ago. And while, for her, cragging year-round outside is "pretty special," the unwanted attention in the gym scene—which she states is "not overt harassment"—has ranged from demeaning comments about "needing help with her project" to unwanted physical contact.
From my estimation, there are two problems here. First, Marina experienced harassment. Second, like so many women, she has been conditioned not to view this unwanted physical contact as "overt harassment." In other words, to see it as business as usual.
To date, our society has accepted a certain level of harassment as normal—boys being boys, if you will. Other women I spoke to mentioned they've had to deal with "the usual stuff," such as unwelcome comments that are sexual in nature, spots that are "too handsy," and help with equipment that was "too groping." These are the "usual" experiences for most women climbers, meaning the norm.
Yet, Marina says this low level of harassment affects the way she climbs. She feels "unsafe and awkward" if she goes to the gym alone, so she always finds a group of women with whom to climb. The #SafeOutside survey corroborates this statement with its findings that even behavior not seen as overt harassment still affects "women's access to climbing free of fear, anxiety or discomfort."
According to RAINN, 1 out of every 6 women, and 1 out of every 33 men, in the United States has been the victim of attempted or completed rape in his or her lifetime
Of the men and women I reached out to recently, those who had not experienced sexual assault firsthand knew of someone who had—both inside and outside climbing communities. One degree of separation. While almost every woman I spoke to had experienced sexual harassment, it was sadly far too easy to dig deeper and find stories from survivors of sexual assault. Most chose not to speak of their experiences in detail, but they wanted me to know that the effects had altered their lives. In fact, some no longer climb because of these experiences.
One of the criticisms raised by some respondents to the #SafeOutside survey was an allegation that the surveyors sought to find a problem where one does not exist. According to Dr. Amy Bonomi, a professor at Michigan State University who studies sexual and partner violence, this is a common reaction to studies of sexual assault and sexual violence: blame is placed on researchers or investigators for simply asking the question about whether sexual assault occurs in a given population. Consider the general public's reaction to sexual assault cases in other parts of society—the attacks by anonymous Internet trolls on women who are brave enough to come forward with their stories, the false claims that these women are "attention-seeking" or "asking for it," and that women are "not really raped." This type of reaction may be even more pronounced in communities where perceptions of mutual trust and respect are high.
Ed. For an in-depth account of one climber and sexual assault survivor's story, check out the excellent first episode of Kathy Karlo's podcast, For the Love of Climbing.
Yet, the #SafeOutside survey data and other research demonstrate that the problem is real in the climbing world, too. The question is no longer, Does this exist? The question now is, What to do about it?
The first step that must happen is to acknowledge the problem. To acknowledge with each other that sexual harassment and assault impact members of our communities.
The second step is that we must raise awareness and work to intervene. As activist Tarana Burke says, "Get up. Stand up. Speak up. Do something." Here are a few suggestions.
Stop ignoring the guys making the lewd comments. Tell them to shut it. Respect another's space, and ask if they want any beta or assistance with their equipment before giving it, and then be professional and respectful with your actions and words. Be cognizant of the fact that people may be hypervigilant about their environment as a result of experiences either they or others close to them have had. In this regard, don't enter a climber's tent unannounced. If someone says that something you're saying or doing makes them uncomfortable, rather than getting defensive, listen to their perspective, apologize and alter your behavior. Be aware that climbers may encounter multiple forms of harassment as well, related to race, sexual orientation, and other aspects of their identities.
While both men and women are an important part of making change, activist Burke highlights the importance and power of men being an integral part of the change: "Because this is not a women's movement. It's a people's movement. We're not going to change and move the needle without men. So it's really important that we have these honest dialogues and that men let down their guard a little bit and allow themselves to listen deeply to what's being said."
Visit Safe Outside to learn more about the initiative and view the Sexual Harassment and Sexual Assault in Climbing survey results.