Sara Lingafelter – Reader Blog 3
Heading out the door? Read this article on the new Outside+ app available now on iOS devices for members! Download the app.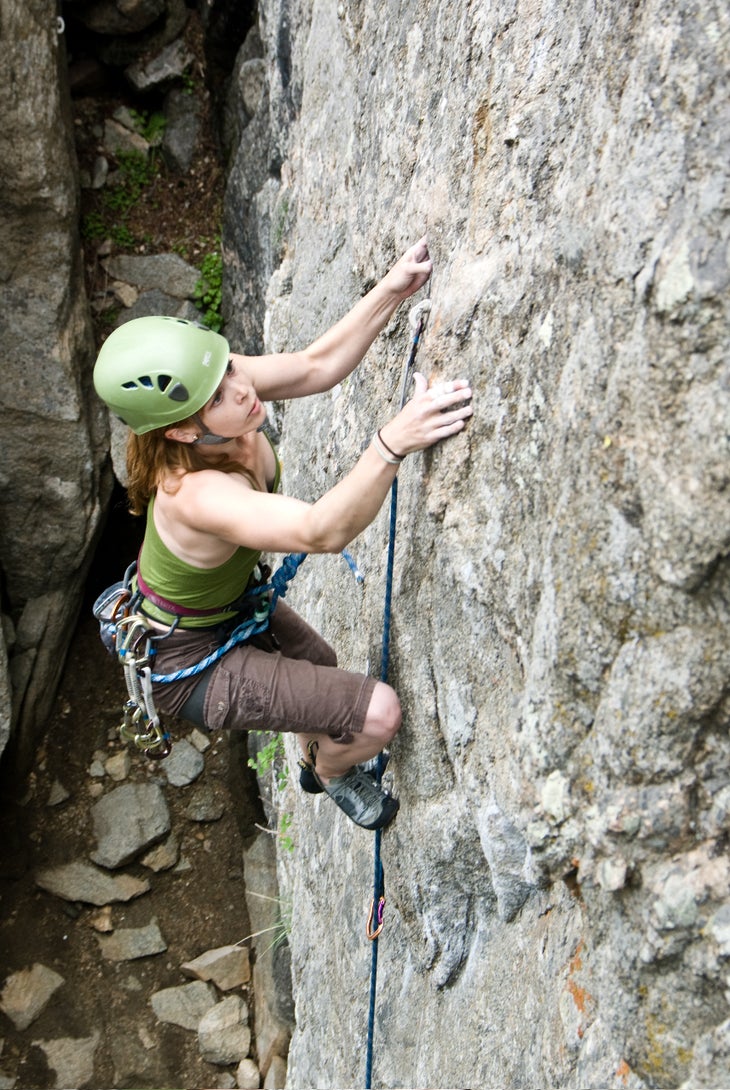 Rock Climbing with Complete Strangers
I'd originally written another essay on how much of a head case I am as a climber… I'll spare you, since that particular theme is getting a bit old. Luckily, inspiration struck when I asked my buddy, Ben Fullerton, if I could use some of his photos to go with this post. While flipping through his photo album of our recent day out at Boulder Canyon with Tyson, Tom, Amy, Bracken, Ryan and Kari, I realized — I've got the best climbing partners in the world. And, many of them are total strangers. At least, for most of you reading, they'll sound like strangers. Before I met Ben, Tyson, Tom, Amy, Bracken and Ryan at one of the seven hundred Whole Foods in Boulder last month, we'd not met in person. I'd been connected with each of them via our blogs or Twitter, and had chatted online and emailed back and forth about trip logistics, but hadn't actually met in person. Kari, my climbing partner and best friend from here at home came with me for a trip to Denver, so she was the only person I actually knew in real life. If two single girls meeting a herd of "strangers" for a day of climbing sounds crazy … well … I don't really have a way to finish that sentence. I guess my now semi-dormant lawyer brain kicks in to disclaim, climbing is dangerous, meet strangers at your own risk, yadda yadda yadda. That said, I've been taking online climbing friendships offline now for almost a year, and have had only very positive experiences.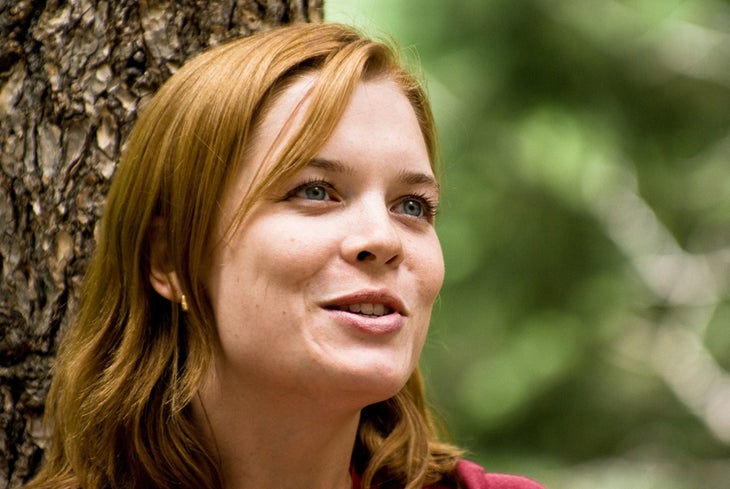 It all started with Ben Wills From the Internet, as Ben was affectionately nicknamed by my skeptical "real life" climbing partners, who mostly fall somewhere on the tech spectrum between technophobe and Luddite. Ben and I connected via Twitter back in mid-2008 and struck up a friendship. When he started planning the west coast leg of his extended road trip, we made plans to meet up out at Tieton River, a climbing area near Yakima, WA. I was out with a herd of friends, and when Ben pulled in after driving for days, it was more like meeting a long lost brother than a stranger off the street. We had a quick visit, Ben settled in for the night, and we all climbed together for a long weekend as if he'd been a part of the herd forever. Last March, I made my second trip this year to Red Rock, NV. On our first morning out, I set out up Johnny Vegas on Oak Creek Wall with my buddy Smitty. A bit of helpful beta boomed from the other side of the wall… as soon as I heard the voice, I knew I was about to meet another Internet friend — John Wilder, better known as VegasTradGuy on Rockclimbing.com. We exchanged pleasantries on the wall as he worked his way up his route, and I mine. John joined me and my "real life" friends for dinner during that trip, along with Jenn and Jeremy Fields — more climber friends from Twitter. I didn't get a chance to climb with Jenn and Jeremy, but we're already talking plans for our next get together (Jenn's thinking Ouray, I'm thinking perhaps somewhere a wee bit warmer).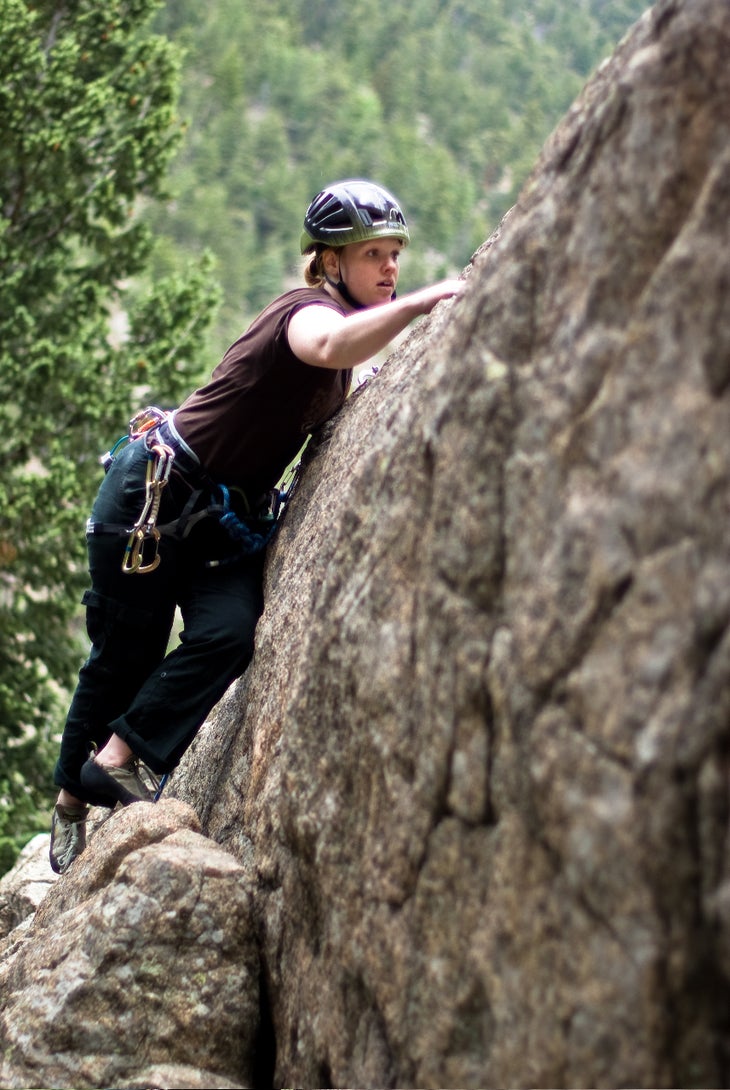 The list of climbers I've met, either for climbing or for coffee, who started out as Internet friends is long and growing. Honestly — it's become too long to tell each story (much to my surprise). Each meeting has been warm and easy — not at all like meeting a stranger. By the time I meet folks in person, we've chatted via Twitter or exchanged blog comments, then usually emailed and sometimes chatted logistics by phone. The standard greeting is a hug, and then we're off and running, talking climbing, business and life, with the ease and comfort of old friends. My recent trip to Denver was a huge treat. I stayed with Erika — a Twitter BFF and bad ass ice and rock climber girl and my humor hero. I met the aforementioned herd of Boulder friends for our climbing day — every single person who RSVP'd showed up. After getting ourselves organized, Tyson stepped up to lead us up to our chosen destination, the Avalon area. We had a fantastic climbing day — full of fun, laughter, safe climbing, pushing limits, and supportive, encouraging talk amongst ourselves — whether climbing 5.9 or 5.12. The day wasn't nearly long enough, but it was one of my most positive, most fun climbing days I can remember, and I'm excited to have more like that. The next night, we all got together with even more climbing friends from Twitter, for beers at the Southern Sun in Boulder. There simply wasn't enough time to meet and climb with everyone I wanted to meet and climb with, and it truly was the type of trip where there were open arms and doors everywhere I went, whether I needed a sofa, a meal, a shower, a belay, or just company.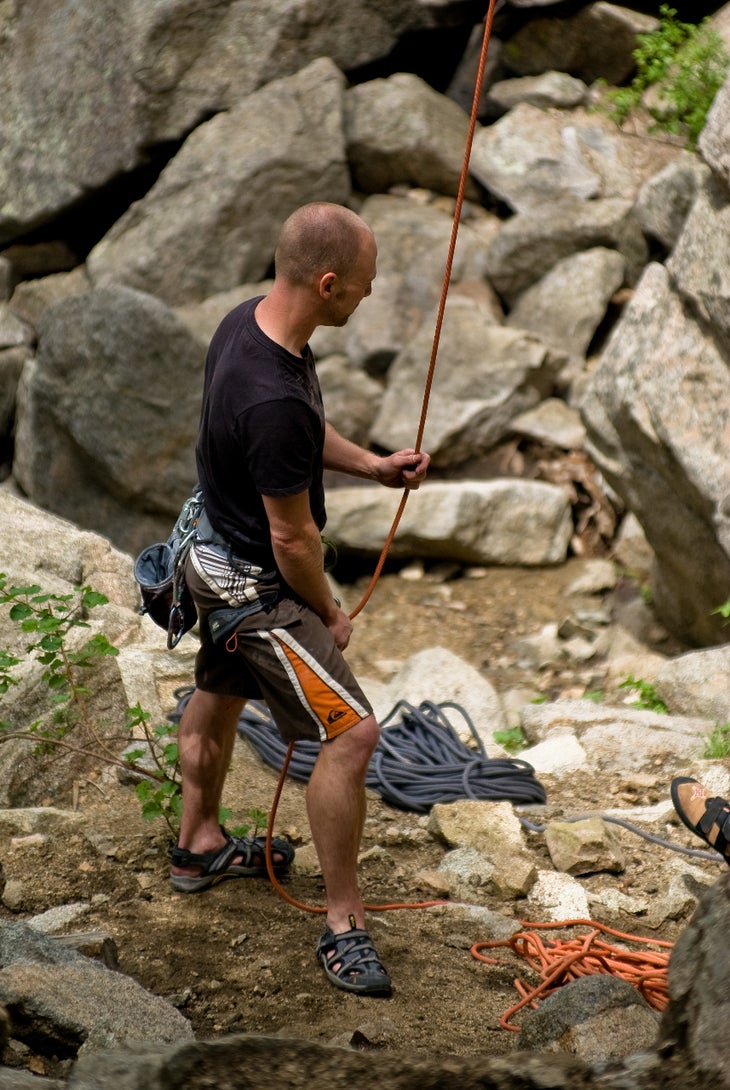 Climbing trips with partners I'm not acquainted with in real life are planned carefully, so that we can suss each other out at the crag before undertaking any huge objectives, but so far, I've had great experiences with competent climbing partners who've exceeded my expectations in terms of safety and skill. Climbing with less-known partners has made me more self-sufficient, and more confident in my own skill, since I can't just rely on the known skills and experience of my existing "real life" partners.In the last few months, I've met more climbing friends, including the Aussies from the fantastic, up and coming ClimbFind.com website; Jamie Clarke, a Calgary-based mountaineer who's helped inspire my alpine aspirations; and Duffy who found himself surrounded by my entire climbing posse (or rather, my girl Candace's #belaymonkeyharem, in her Twitter parlance) for dinner after climbing with us at our local gym, only to give me one of the best email pep talks I've ever received the next day when my work day was a bit down. I plan to meet many more climbing friends at the Outdoor Retailer show next week in Salt Lake City, as well as here and afar in the next few months. Of course, I prioritize spending time with my "real life" friends and climbing partners, but the climbing relationships I've built via social networking are also invaluable — especially when those "Internet friends" make the leap to "real life friends."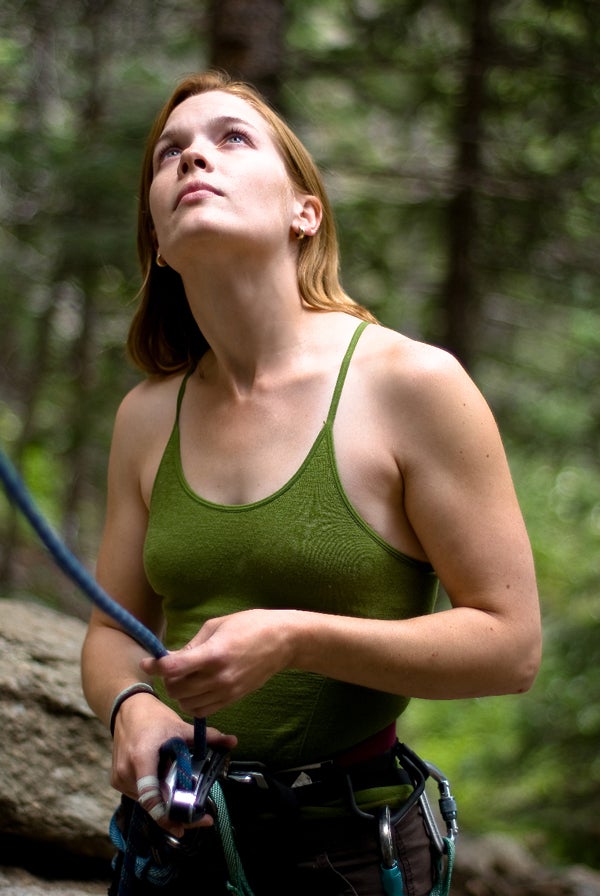 Some of you are sick of hearing about Twitter.com. I get it — I'm certainly sick of being teased about it, myself. It's not for everyone. Based on the folks I've met through Twitter and my blog, I think we self-select to some degree. We're people who enjoy talking to other people; and, especially about (but not limited to) climbing. For me, a formerly shy climber of very average ability, who'd hardly traveled outside of my home cragging areas, and who relied way too heavily on a very short list of climbing partners, it's been an invaluable tool for sharing knowledge, learning beta, and building climbing partnerships with folks close to home and around the world. I now have a sofa to sleep on, a shower to get clean in, and a belay partner or spotter in just about any corner of the globe, which makes my world feel incredibly full of adventure and potential. My life as a climber is far richer for the relationships I've build — both online and in real life. If you're interested in getting connected, a good place to start is with a Twitter account and a message including the "hashtag" #climb. That's how climbers find each other on Twitter, and I think you'll find a warm welcome there in our little #climb community. I certainly have.
Please comment on this blog. For more from Sara Lingafelter visit:Blog:www.rockclimbergirl.comTwitter:www.twitter.com/theclimbergirlLinkedIn:www.linkedin.com/in/saralingafelterFacebook:www.facebook.com/saralingafelter