Screaming Uncle at a Whisper
Heading out the door? Read this article on the new Outside+ app available now on iOS devices for members! Download the app.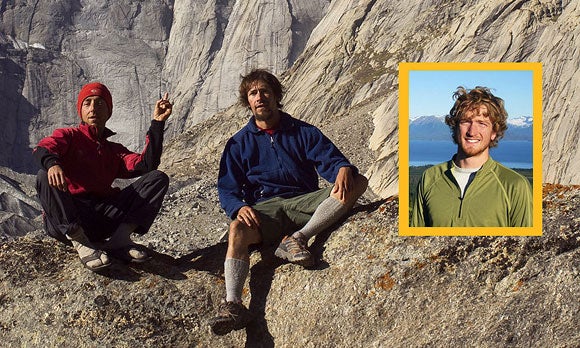 A week after Bachar's death, I came back to Boulder for Jonny, Micah, and Wade's memorial. As Craig and I stood at the outskirts of the gathering, I told him the story of Andrew's funeral, and of Miguel in Mallorca. We'd known each other for twelve years, and had shared an equal amount of memorials. "Do you think we value this all too much?" I asked him, "or not enough?"
Craig didn't have answers. But what he did have was the perspective of a father and a husband, the perspective of a man who had knowingly taken great risks at one point in his career, and had decided to take far fewer, now, because of his love for his family. And now, he's gone, too.
This is not an article. This is just me trying to understand the loss of too many friends. In closing, all I can tell you is this: I didn't want to pick up the phone and tell my sister about Craig. I didn't want tell her that another friend of mine had been killed, climbing. But I made myself call her. I made myself stare at the junction of loss and choices and questions and love. Maybe this will make me make different choices. Maybe it will make me ask more questions. What it will do, no matter what, is make me admit that these worlds we live in and the choices we make are all intertwined. It's a basic understanding, for many. But sometimes, as climbers, we pretend otherwise. Maybe it's time we stopped doing that.
This piece is part of a series that Majka has been writing on her blog: The Liminal Line.