Search Has Ended for Missing American Climber
Heading out the door? Read this article on the new Outside+ app available now on iOS devices for members! Download the app.
June 12, 2009, Boulder, CO— It is with deep regret that the American team and Chinese authorities have ended the search for Micah Dash, the third missing climber, on June 12, 2009. The search began for three Boulder, Colorado climbers on June 3 after they missed their flight from Chengdu, China. The three had not been heard from since they left base camp on May 20, 2009. They were attempting a new route on Mount Edgar (6,618 meters/21,712 feet) in the Minya Konka area of China's Sichuan province. On June 11, 2009, the bodies of climber Jonathan Copp (35) and videographer Wade Johnson (24) were removed from a broad gulley among avalanche debris on the southeast face of Mount Edgar. The body of the third missing climber, Micah Dash (32) was not located during the week-long search. Some of his equipment however, was located at the scene and he is believed to be dead according to the search team in China. The bodies of Copp and Johnson were discovered after partial emergence from fresh avalanche debris. After days of effort, the searchers agreed that frequent rock fall and near-daily avalanches made further efforts extremely dangerous. The vast search area and deposition of new avalanche debris further diminished the probability of locating Dash's body. Though future efforts to locate the third climber might be possible, the uniquely hazardous location, continual avalanches, and deteriorating weather guaranteed by the approaching monsoon season have for now, eliminated any safe, successful search for Dash. On June 5 two Sichuan Mountaineering Association (SMA) climbers, Li Zong Li and Guo Jie, discovered Copp's body at 4,000 meters between base camp and advanced base camp. On June 7, Chinese Mountaineering Association (CMA) climbers Ci Luo and Li Fu Qing located Johnson's body in the same vicinity. The Chinese searchers were soon joined by the teams of Americans who helped with the recovery of the bodies and their belongings. Searchers included Sichuan Mountaineering Association (SMA) climbers, Li Zong Li and Guo Jie; Chinese Mountaineering Association (CMA) mountaineers, Ci Luo, Yan Ding Ding, Li Fu Qing, and Zhou Peng; and professional American climbers Eric DeCaria, Nick Martino, Steve Su, and Pete Takeda. The American and Chinese climbers combined experience includes dozens of Himalayan expeditions, multiple Everest summits, plus major Patagonian and Alaskan climbs. Americans Nick Rosen and Mick Follari traveled to China to help coordinate search efforts along with U.S. Consulate Section Chief Tina Onufer from Moxi, the nearest town to base camp. A team of friends coordinated logistical rescue operations from Boulder, Colorado throughout the week. All American's involved were close friends of the three climbers. A memorial service for the climbers is being planned in Boulder, Colorado though a date has yet to be set. A fund is being established in memory of the three climbers. Stay tuned to AdventureFilm.org for details, up-to-date information, and to contribute to the search and recovery efforts and memorial fund. We ask that you are respectful of friends and family at this time due to the sensitive nature of the situation. No other information is currently available. As soon as more information becomes available it will be shared.
ABOUT THE CLIMBERS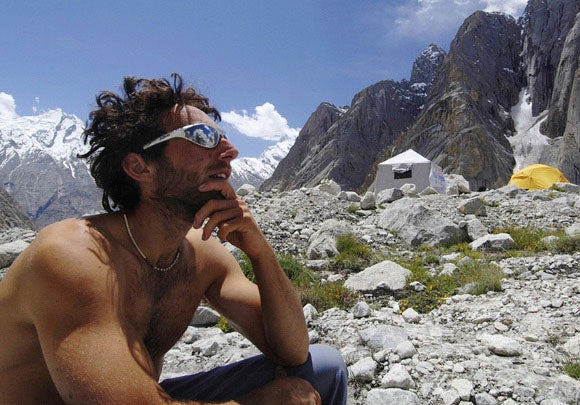 Jonny CoppJonny Copp was born into a life of adventure to Phyllis and John Copp in Singapore in 1974. When Jonny was an infant, the family traveled the world together in a truck with a pop-up camper. After the family settled in Fullerton, CA, Jonny could often be found with friends exploring the desert around Joshua Tree National Park. It was there that he first discovered the joy of rock climbing and spending time with friends outdoors – climbing at first with an electrician's harness and a nylon towrope from his dad's garage. Over the years he sharpened his skills as a climber and became one of the best in the world. He was a sponsored climber for many well respected companies and in 2008, he was chosen as an ambassador for Patagonia (the company). He excelled in all types of climbing and was known worldwide for his cutting edge first ascents the steepest walls and mountains around the world, including an unheard of trifecta in Pakistan's Trango Valley with Mike Pennings and a first ascent on Patagonia's Poincenot with Dylan Taylor. Jonny inspired people in so many ways beyond his climbing. His award-winning photography, writing and film footage have been featured in magazines, books and movies — leaving the rest of us with rare impressions of life on alpine walls. In 2005, Jonny founded the internationally acclaimed Adventure Film Festival, based in Boulder CO, where he and long time friend Mark Reiner created a global platform of exposure for adventure filmmakers, with shows in Boulder, across the U.S. and on three other continents. Jonny graduated in 1997 with a B.S. in Geography from the University of Colorado. Jonny believed that the summit meant something, but that ascent style was everything. He's been the recipient of many grants to fund explorations and pursued climbing in the same manner that he lived the rest of his life—with vigor and passion. He was a hero and a cornerstone in the climbing community, inspiring people daily. Jonny was known for engaging with everyone he encountered—greeting all he knew with a ready smile and a hug. He was the embodiment of the Golden Rule, a larger-than-life legend and will be deeply missed.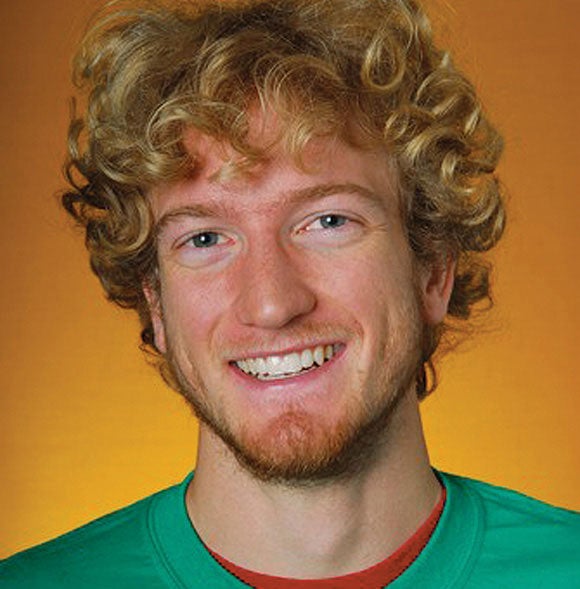 Micah DashMicah Dash, 32, was born to Anita and Eric Dash of Lancaster, California. His passion for the outdoors began with his involvement as a competitive ski racer and he cut his teeth in the mountains backpacking with his father in the Sierras of California. After high school Micah moved to Leadville, Colorado where he started technical climbing and courses in guiding skills at Colorado Mountain College's Outdoor Leadership Program. This led to a job instructing for Pacific Crest Outward Bound of the Sierras and then to a position with the prestigious Yosemite Search and Rescue team, during which time he developed world class climbing skills. He took these skills abroad to the great mountain ranges of the world, where he completed major expeditions, all while finishing a B.A. in History at University of Colorado at Boulder, CO. As a professional athlete for Mountain Hardwear, his cutting edge ascents around the world include: Pakistan's Cat's Ear Spire with Eric Decaria; the first ascent of the Shaffat Fortress in Kashmir, India with Jonny Copp; a free ascent of El Cap with Matt Segal, and the first free ascent of Nalumasortoq in Greenland with Thad Friday. Micah's uncompromising passion for his family and friends is matched only by his love for climbing. His indomitable spirit for adventure and amazing perseverance have molded his careers as a professional climber and inspirational speaker. Micah is born showman — equally comfortable holding court in front of thousands at mountain festivals as he is with a few friends around a campfire. His renowned self-deprecating sense of humor and constant comic relief are well known, even in the face of life threatening situations. He has referred to himself as the Woody Allen of alpine climbing, and once said of an uncomfortable bivouac on a wall, "I've worn yarmakas bigger than this bivy ledge." Micah would gladly give the shirt off his back to his friends and family, as well as eat all the carrots in their fridge without asking. He is deeply loved and his powerful personality is an inspiration to so many around the world.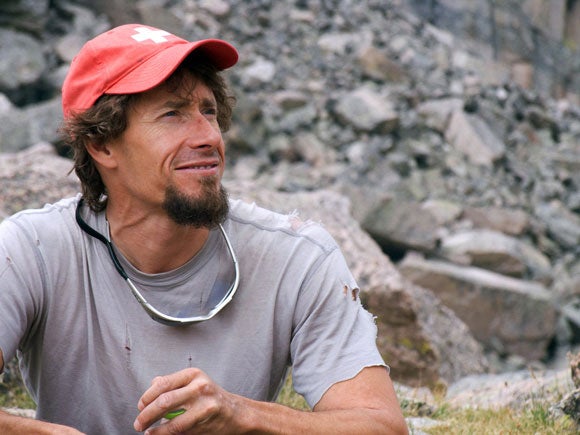 Wade Bruce JohnsonWade Johnson, 24, of Arden Hills, Minnesota, son of Susan and Bruce Johnson attended St. Paul Academy where he nurtured his intellect and sense of adventure. He participated in the National Outdoor Leadership School (NOLS) and the American Alpine Institute during his years at Carleton College. He spent a semester abroad in Australia, and six weeks exploring the South Island of New Zealand. His enthusiasm for hiking, rock climbing, mountaineering, and snowboarding is unbounded. At Carleton, he honed his skills and produced his first rock climbing video, earning a minor in film studies. While waiting to start graduate school, Wade applied for a filmmaking internship with Sender Films, in Boulder, CO. In February 2008, he was made Associate Producer and became an invaluable part of the crew, filming and editing day and night. With Sender Films, Wade accompanied Jonny Copp on filming expeditions to the Black Canyon of Colorado, the peaks of Rocky Mountain National Park, Mt. Alberta in the Canadian Rockies, and, most recently, to Western China. Beyond his passion for the mountains, Wade flourishes in many realms. He is an accomplished classical and jazz pianist and talented ceramic artist. He graduated Phi Beta Kappa from Carleton in 2007 and is scheduled to begin a Ph.D. chemistry program at the University of Washington this fall. In November, he helped supervise a film project about the aftermath of Hurricane Katrina. Wade was very moved by the plight of people living in New Orleans, and hopes to use his knowledge of film and chemistry to make a positive impact. Most importantly, Wade has a great sense of humor, a profound compassion for others, cares deeply for his friends, and has made a lasting impression on all of those fortunate enough to know him. His two best friends are Erin Addison, the woman he cherishes, and Greg Larsen, his life-long friend.
MORE NEWS: