Teen Charged In Ten Sleep Climber Shooting
Heading out the door? Read this article on the new Outside+ app available now on iOS devices for members! Download the app.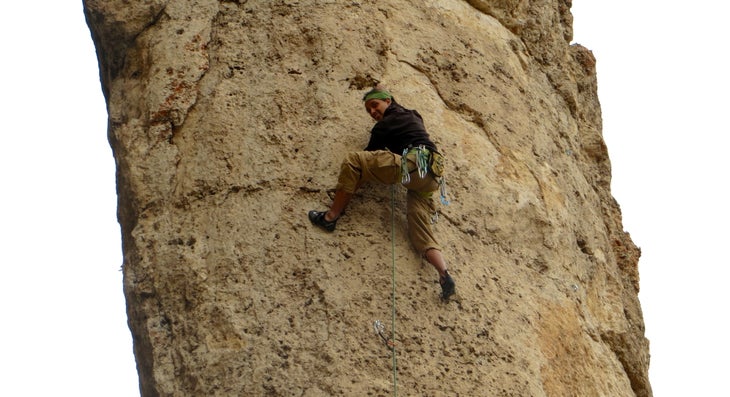 October 27, 2015 – Jesus Deniz, 18, has been charged in the shooting of a climber who was camping in Ten Sleep Canyon, Wyoming, in September 2013. According to a story in the Northern Wyoming Daily News, Deniz confessed to the shooting when he was being interviewed by federal agents about the shooting of three people near Pryor, Montana, on July 29. Two of the three Montana victims died.
Climbers Jose Luis Mosquera, who was 33 at the time, and his girlfriend, Ana Deaconu, then 25, had traveled to the U.S. from Ecuador for an extended road trip. They were camping along the old highway in Ten Sleep Canyon when, around 2 a.m., they heard suspicious noises outside their tent. Mosquera went out to investigate and was shot in the chest. Deaconu drove Mosquera to the hospital in Worland, and he was subsequently flown in an air ambulance to a hospital in Billings, Montana. Mosquera suffered serious injuries but was expected to recover fully from the bullet wound; however, he faced a mountain of medical bills.
Deaconu, a Romanian-born student who had lived in the U.S. since age 4, was interviewd by Climbing Senior Editor Julie Ellison soon after the shooting. "We don't hold this against the community of Ten Sleep," she said. "It's one crazy person among plenty of nice people…. It just seems unfair that you save up to travel to a foreign country, get shot, and now have to pay $50,000."
Wyoming authorities investigated the Ten Sleep shooting but never identified a suspect. They even speculated it might have been a hunting accident.
Nearly two years later, Deniz was apprehended shortly after the Pryor double homicide and allegedly confessed to FBI agents that he had killed the victims, Jason and Tana Shane.
Then, on August 6, the Northern Wyoming Daily News reports, Deniz was being interviewed by an FBI agent who asked if he had ever committed a similar crime to the Montana shooting. According to an affidavit filed in Washakie County (WY), Deniz allegedly told the FBI that he had shot Mosquera in Ten Sleep. According to the affidavit, Deniz said, "I was driving and saw a car, tried to get them out of the tent, and I shot him." Deniz also told authorities he used the same .22 rifle in the 2013 shooting as he allegedly used in the Montana murders. He reportedly said he attacked the couple in Ten Sleep because he needed money for drugs.
Deniz was charged with attempted second degree murder in Washakie County Circuit Court late last Friday. He is also facing federal murder charges in the Montana case, with a possible death penalty upon conviction.