The Future of Climbing: Access Fund to Convene Annual Summit Celebration
Photo: Courtesy Truc Allen Media
Heading out the door? Read this article on the new Outside+ app available now on iOS devices for members! Download the app.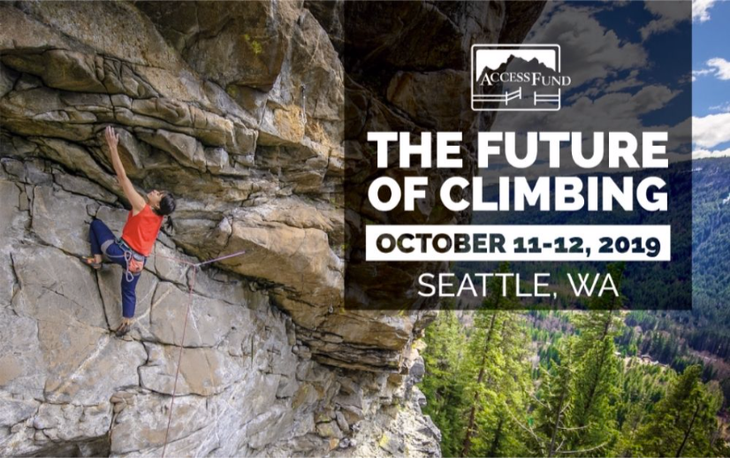 Access Fund will convene leaders in climbing advocacy this October 11-12 in Seattle, Washington for ​The Future of Climbing​, a celebration and gathering to tackle big picture questions facing the sport of climbing. This two-day event will include a Summit Celebration Dinner and a Climbing Advocacy Workshop series. Access Fund invites climbers from across the country to join this exciting event to explore the opportunities and challenges surrounding the growth of climbing. Both the dinner and the workshop are open to the public and can be attended separately.
"Climbing is at a pivotal crossroads. Not only is our sport exploding in popularity—putting many of our special places in peril due to overcrowding and resource damage—but our public lands are coming under constant political attack," says Executive Director Chris Winter. "At the same time, our community is diversifying quickly. If we are going to face these challenges, we must come together and plan for the future we want to see for climbing. This event is an opportunity to do just that."
The Summit Celebration Dinner will feature keynote addresses by climbing photographer and LGBTQIA+​ ​advocate Nikki Smith, world-renowned filmmaker and climbing advocate Mikey Schaefer, and community leader and diversity advocate Brittany Leavitt. The evening will also include unique silent and live auctions, as well as presentation of the 2018 Climbing Advocacy Awards. This unforgettable evening will be hosted at the Seattle Marriott Waterfront on the evening of October 12. Access Fund invites you to join them for a chance to connect with friends, support climbing access and conservation, and look to the future of our evolving sport.
The Climbing Advocacy Workshop will feature a day and a half of training sessions and panel discussions with tools and resources to help local climbing advocates protect and steward the climbing areas they love. This workshop series will offer an opportunity to learn advocacy skills and play an important role in protecting America's climbing areas and wild places. The climbing advocacy workshop will be hosted at The Mountaineers Seattle Program Center on October 11 and 12. Access Fund offers a limited number of travel scholarships through the Jim Ghiselli Scholarship Fund to help advocates seeking financial assistance to attend the workshop. Access Fund especially encourages people who will contribute to the diversity of the climbing advocacy movement to apply.
Access Fund's ​The Future of Climbing​ event is presented in partnership with REI Co-Op and supported by The Mountaineers. Learn more about the summit celebration dinner, the climbing advocacy workshop, and the Jim Ghiselli Scholarship Fund at accessfund.org/2019annualsummit.
About Access Fund
Access Fund is the national advocacy organization that keeps climbing areas open and conserves the climbing environment. Founded in 1991, the Access Fund supports and represents millions of climbers nationwide in all forms of climbing: rock climbing, ice climbing, mountaineering, and bouldering. Six core programs support the mission on national and local levels: climbing policy and advocacy, stewardship and conservation, local support and mobilization, land acquisition and protection, risk management and landowner support, and education. For more information, visit accessfund.org.