Clinics, Sandstone, and Pancakes at Third Annual Adaptive Climber's Festival
With nearly 100 adaptive athletes and 60 volunteers, this year's ACF was more than twice the size of the previous fest.
Heading out the door? Read this article on the new Outside+ app available now on iOS devices for members! Download the app.
The first colors of fall are just beginning to emerge in Kentucky's Red River Gorge. Gold and amber leaves pile on the ground and hang from the trees as climbers work their way up the layer cake of sandstone. Various crutches, canes and prosthesis are propped up against the trees and nestled in between boulders at the base of the crag along with ropes and carabiners. The rustling of puffy coats is overlaid with the sporadic 'click' of quickdraws capturing rope. Like at any climbing festival, voices echo up the walls:
"You got this." 
"Pull hard. That's it!"
But then you hear, "Chalk up your stump and start climbing." This isn't just any climbing fest, this is the third annual Adaptive Climber's Festival (ACF).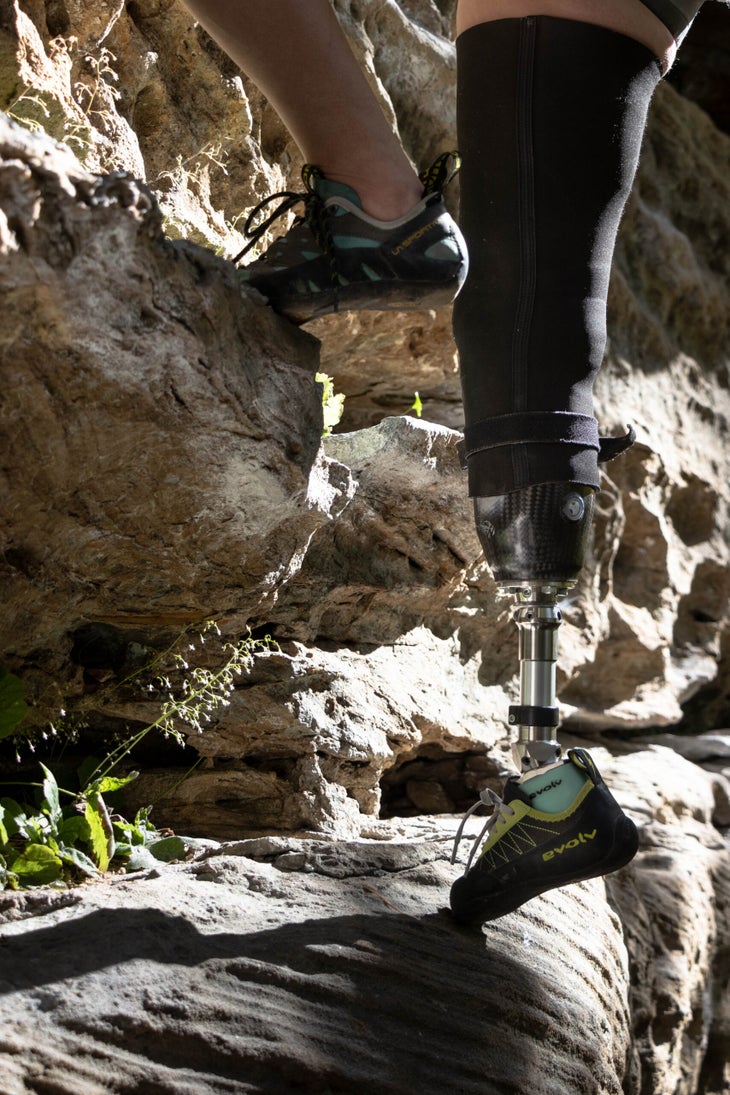 ***
Hosted at different crags each year, this is the first time ACF has come to Kentucky, specifically to Muir Valley. The nonprofit nature preserve and rock climbing area boasts some of the most accessible trails in the Red. Muir Valley allowed the ACF to reserve four of their most reachable (and popular) walls, making sure climbers with different mobility needs would be accommodated.
It took me nearly six years to feel comfortable saying, "I'm a climber and I have a disability." You can't see the genetic disorder affecting my body's collagen (mostly tendons and ligaments) by just looking at me, and my condition is less severe than many others. Things changed for me late one night in early January. I was spiraling down an internet rabbit hole of keywords searching for athletes who share my condition, Hypermobile Ehlers Danlos Syndrome (hEDS). I was stunned when I found an Instagram page with over 1,400 followers for EDS climbers. I had no idea there were so many others like me—who climb not in spite of, but because of their conditions, to build both physical and mental strength. Then my journalistic instincts took over and I dove headfirst into researching the world of adaptive climbing. My research led me to this gathering in the Red River Gorge. 
The festival began in 2018 because pro climbers like Ronnie Dickson and Mo Beck recognized they were building a valuable tight-knit community in the relatively new competitive space of paraclimbing, but, as Dickson said, "we realized, the only times we were getting together was for comps." They saw a need for a gathering focused on community, camaraderie and the love of climbing–not just competition.
Kristina Ericson is one of the fest founders. She was working with USA paraclimbing in 2016 when she met Dickson, and another ally, Andrew Chao. The trio would eventually launch the festival aided by other coaches, athletes and trainers with the goal of growing the adaptive climbing community to include competitive and noncompetitive athletes alike. 
"It's like a family reunion," says Justin Salas a blind climber who has been a part of the gathering from the beginning. Salas, disappointed he couldn't make this year's event, is already looking to attend next year. "We jokingly call it the land of the misfit toys… we're all broken in a certain way. But it's totally fine because that's the beautiful thing, we can still find a workaround."
Climbers worked their way up everything from short routes on the Practice Wall in Muir Valley to the overhanging pump-inducing climbs in the infamous Motherlode area. Climbers pushed grades, but there was a notable lack of ego at the festival. Even when someone sent a hard climb, their campfire conversations almost always centered around hyping friends instead.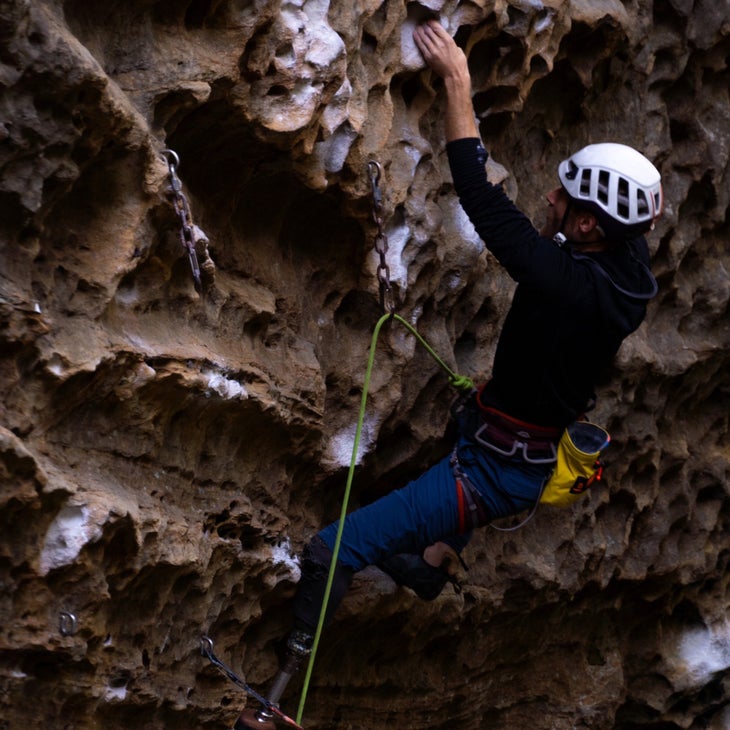 Each year, the festival works with a different disability-oriented nonprofit. This year Catalyst Sports was their partner, with sponsorship from companies such as The Clif Family foundation (Clif Bars), REI, Sterling, Deuter, The North Face, Patagonia, and Mountain Hardware. Prosthetic and Orthotic Associates of Tennessee (POAT), founded by Dickson, was also a major sponsor. Many of the group's prosthetists and patients were at the four-day festival climbing and camping together.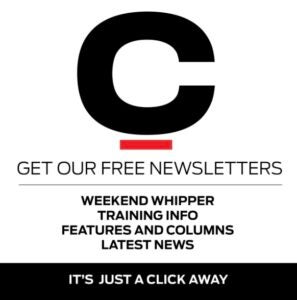 Accessible outdoor recreation has gained a foothold in the last decade. Dickson attributes the rise in part to the increase in the number of young veterans from Iraq and Afghanistan returning home with amputations, which in turn has helped to increase funding for and interest in various outdoor adaptive sports in recent years. Climbing is special in that it "one thousand percent" lends itself to adaptability, said Dickson, because "You can choose your own adventure." As all climbers know, there is never just one way to make a move. Almost everyone I talked with at the festival emphasized the adaptability of climbing, regardless of their particular disability. 
Two years after experiencing a traumatic brain injury, impacting her balance, muscle tone, and vision, Avery Baggett went climbing outside for the first time and "it's been love ever since." She said: "No matter how unstable I may be on the ground,  it doesn't matter. As long as I get my foot firmly planted on that dang rock, I'm safe." 
Like many of the ACF climbers, walking on unpredictable surfaces can be difficult, but she noted, "the beauty of climbing is that, if I fall, I'm attached by rope! Also on the wall, there's definite places to put my feet and hands, and I can use all of my limbs to provide extra stability." 
TERMINOLOGY:
Adaptive vs Paraclimber 
While they both refer to people with disabilities who climb, "Paraclimber" is more often used in a competitive or professional setting in an effort to align terminology with the Paralympics. "Adaptive climber" is used more in casual settings. But none of this is set in stone, best practice is to follow the golden rule: Ask the person you are talking to which term they prefer.
Side Climber
Someone who climbs next to an adaptive athlete to provide assistance as needed. The main principal is trying to help the athlete "get the most out of whatever their movement is," said organizer Andrew Chao. This can involve bracing or lifting certain body parts to aid the climber.  
Adaptive terminology is not one size fits all. So, if you find yourself unsure about deaf vs hard of hearing for example, or blind vs visually impaired or residual limb vs stump, the best practice is always to ask the person you are talking to which term they prefer and go with that. But one term to generally avoid is "wheelchair bound." As Alex Brown, 17,  explained to me, "the whole point is we are trying not to be bound." 
Clinics
The festival days were packed with clinics to help newer climbers discover their own adaptations. Clinics included Intro to Outside, Blind Climbing Club, and Mindfulness. There were also Lower Limbo and Upper Limbo parties, where participants swapped strategies for making it up the wall with their respective limb differences. A more experienced climber like Mo Beck, who's been taping (in her words) her "stump" for years, would take the time to help a newer climber figure out their tape for climbing. Over at the Lower Limbo Party, at least 16 lower limb amputees gathered to trade tips and occasionally prosthetic legs and climbing feet, testing for the best performance. Nearly the whole POAT crew was at the festival and they brought an arsenal of parts and materials for experimentation, ranging from hockey pucks and hardwood to high tech carbon fiber.
The Lower Limbo Party took place in the afternoon. As climbers with varying leg lengths and foot angles made their way up the wall, the sun cast long shadows across the dimpled Kentucky sandstone and glinted off the metal of climbers' legs. Finding the proper angle for your foot is key for climbers with prosthetic legs and it can differ between climbs. Dickson cautions against spending too much time "breaking your brain" with micro adjustments to a prosthesis to make it work better for the climb, "instead of just working the climb."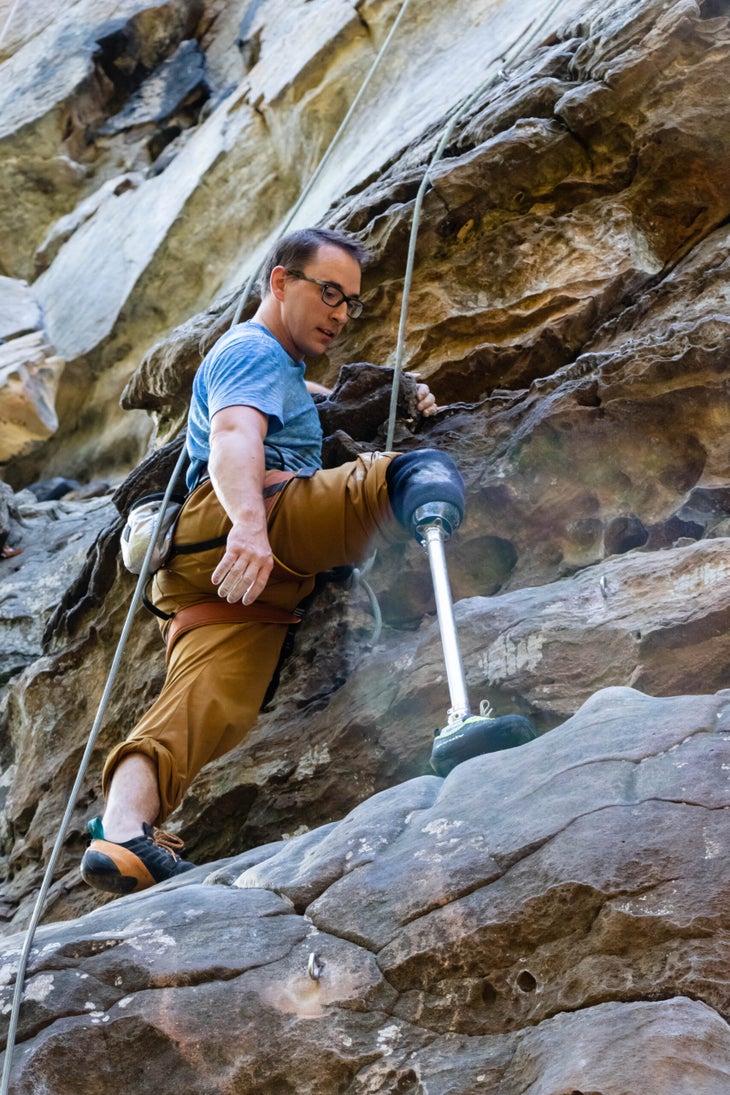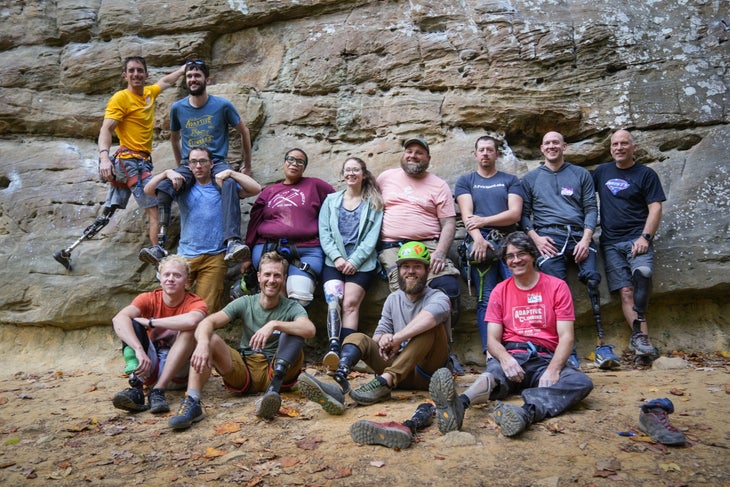 Climbing
Earlier in the day I watched Jono Lewis and Gavin Nix trade feet as they alternated between climbing and belaying each other. Nix said because his amputation was fairly recent, having Lewis as a mentor and coach has been critical. He climbs for the mental benefits—it allows him to calm his mind. "No matter how bad my day was or how my leg is fitting, when I'm on a climb, that's all I'm thinking about." Like other athletes I spoke with at ACF, especially right after his amputation, Nix found life easier on the wall than on the ground. "Climbing felt so much better than walking to me," he said. Lewis echoed the sentiment, adding that, with climbing,  you don't actually need to wear a leg. On days he's having leg issues or pain, Lewis just takes off his prosthesis and heads up the wall. 
Leah Kapaln tried climbing for the first time on this trip, but she's no newbie to adaptive sports. An accomplished triathlete, she is the first athlete to be sponsored by The Lucky Fin Project, a non profit celebrating individuals with limb differences. When she was six years old, Leah was adopted from China after being abandoned because of her difference. "I used to blame my arm," she said. "I always felt like I wasn't worthy." But as she got older, she chose to see it as a "blessing in disguise." Now, she's very public about her disability and "loves it" that parents feel comfortable coming to her with their questions and even fears when they learn their child will have a similar limb difference. Realizing that she was using the stories of others as her "survival guide," she started embracing and telling her own story in hopes that it will be someone else's guide in the future.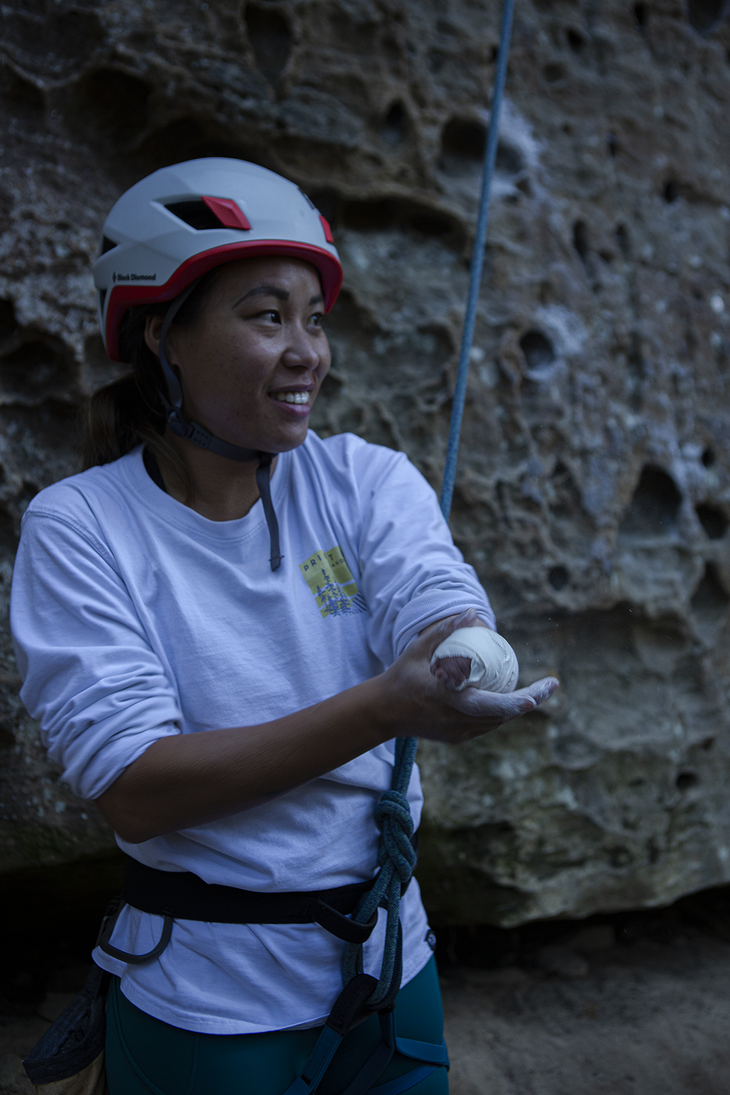 For many adaptive climbers, rock climbing is perfectly accessible, but the approach to the climb often causes difficulties. This was true at the festival as well, but Muir Valley allowed ACF to bring vehicles down to the valley floor—typically not allowed—which shortened the hike. Perhaps the most unexpected heroes of the event were the Wolfe and Lee County Search and Rescue boys. They brought an unbridled and very Kentucky brand of allyship tearing up and down the trails in their ATVs shuttling climbers, wheelchairs and walkers—hollering adorations the whole way.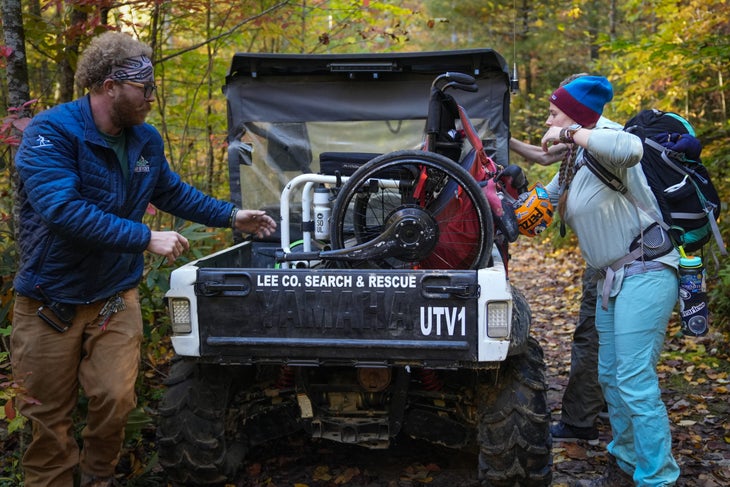 Some of the blind and visually impaired athletes wore headsets while climbing to better hear their "caller" on the ground feeding them verbal descriptions of the available holds. But as Trevor Hahn, who led the visually impaired clinic told me, he finds climbing outside much easier than indoors because he doesn't have to worry about following the monochromatic colored plastic gym holds. If he can feel it, he knows he can use it.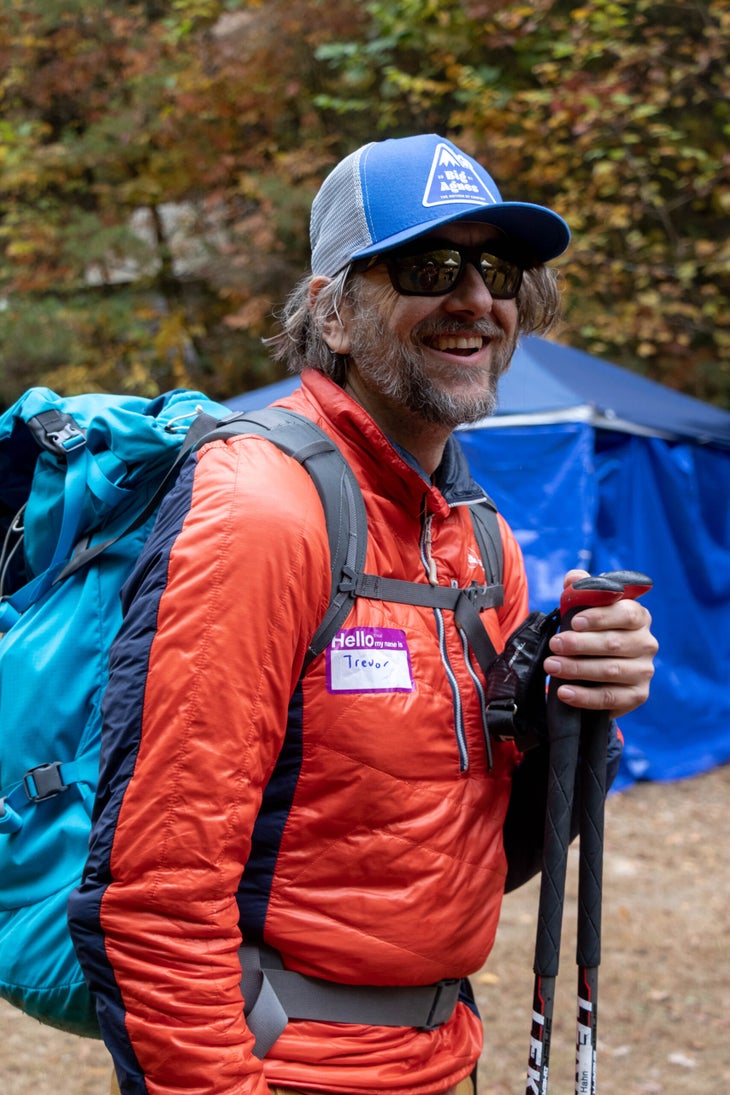 To navigate the trails, Hahn gave another ACF instructor a bell to gently shake as he walked. Hahn could follow the sound of the bell to stay on the path. 
Mellissa Brown is a wheelchair user who got to the base of the cliffs over the weekend with the help of an ATV. Once there, she climbed to the top of her first ever outdoor climb. When asked what it is she loves about climbing she said, "to look down and see my chair and to know I'm nowhere near it… it's a freeing feeling."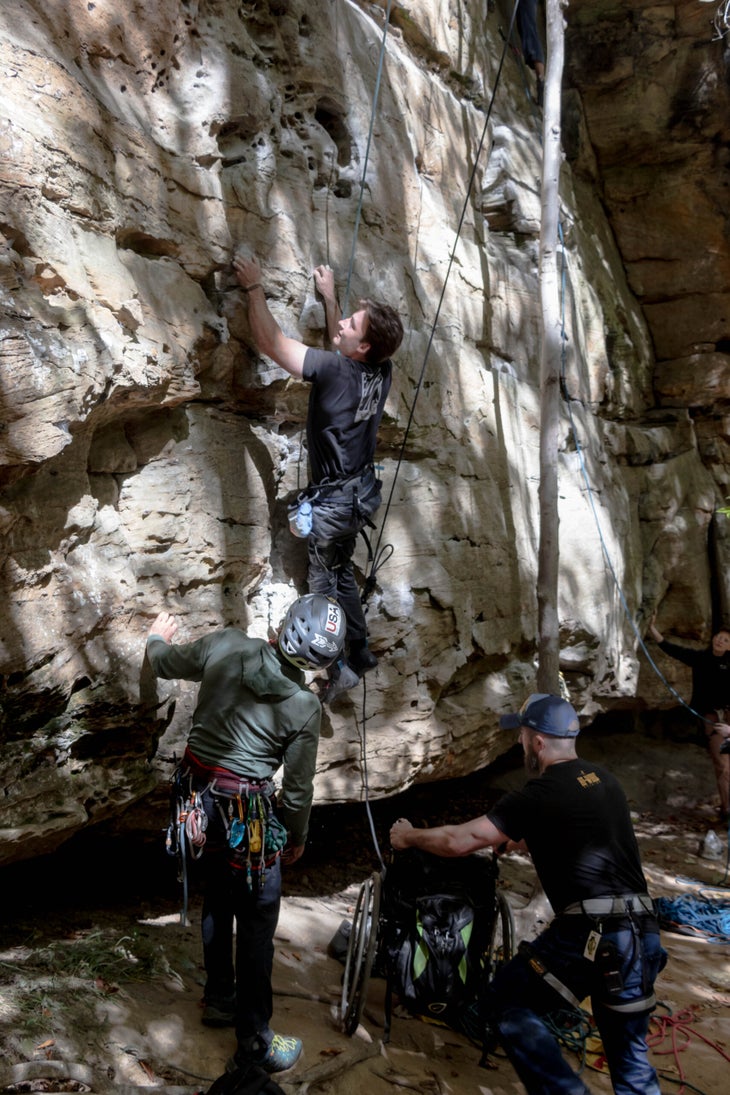 Camping 
Another element that is often more difficult than the climb itself: camp bathrooms. The owners of the Lago Linda Hideaway campground, Elaine and Larry Fredrickson, worked tirelessly building ramps and installing grab bars before the fest, increasing the accessibility of the toilets and showers. 
With nearly 100 adaptive athletes and 60 volunteers, this year's ACF was more than twice the size of the previous fest in 2019 (2020 and 2021 were canceled due to the pandemic). To accommodate, Lago Linda allowed ACF to reserve two of their camping fields and nearly all of the cabins—many of which got an accessible facelift with new ramps, thanks again to the Fredricksons.
There were of course still areas of the campground that were tricky to navigate, especially for those on wheels. When trips and falls inevitably happened, a joke bringing lightness to the situation was always quick on the heels of a necessary safety check. 
The air of solidarity at ACF was as palpable as the layer of morning dew that coated our tents and van windows on the final morning of the festival. It was a chilly October morning, one of those just made for a hot cup of coffee and camp pancakes. Chef Randall outdid himself making a collection of homemade syrups, with cranberry pomegranate and cran-raspberry being the crowd favorites. 
Community
All meals at the Adaptive Climbers Festival were enjoyed together and prepared by a team of volunteers led by Chef Randall Chapman hailing from Grand Junction, Colorado. The event brought climbers from as far away as Canada and Puerto Rico. The disabilities represented at the fest were just as far reaching: athletes with congenital conditions, amputations, spinal cord injuries, hearing, visual, or neurological differences all gathered. But the granular details of particular disabilities were seemingly washed away by the golden hour light in the gorge and an overwhelming sense of mutual understanding. It's best summed up by the one phrase I heard most often at the event, "If we're all special, then no one is special"—a welcomed change for folks who spend much of their lives (including the airport travel to the fest) being pinged with unwanted looks or questions about their legs, arms, chairs or canes. Coach and climber Jono Lewis put it simply, "we're just climbers."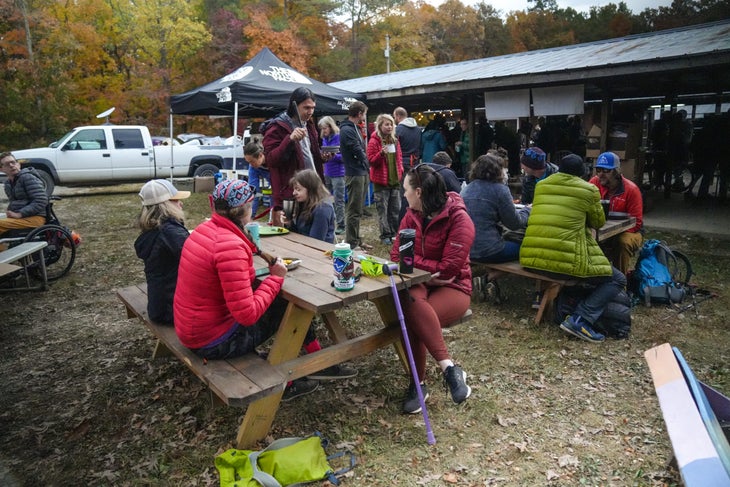 There's also an edgy sense of humor that weaves through the festival with no regard for political correctness. Walkie-talkies have been renamed "stumbly-mumblies" and "squeeley-wheelies" by the adaptive climbers at the festival. This humor is as much a part of the landscape of ACF as the switchback trails cutting through mountain laurel, pines and big leaf magnolias are a part of the RRG. It's a sense of humor that could be mistaken for self depreciation, but it's actually "a way to take control of the narrative," explained Olivia Conforti, as we hiked up a particularly challenging set of those switchbacks. Due to a degenerative neurological condition causing weakness in her legs, Conforti was using a walker. After catching her breath, she said, "It can bring some light to an otherwise very dark situation. Laughter is truly medicine, and if you can't laugh at it, it is going to kill you."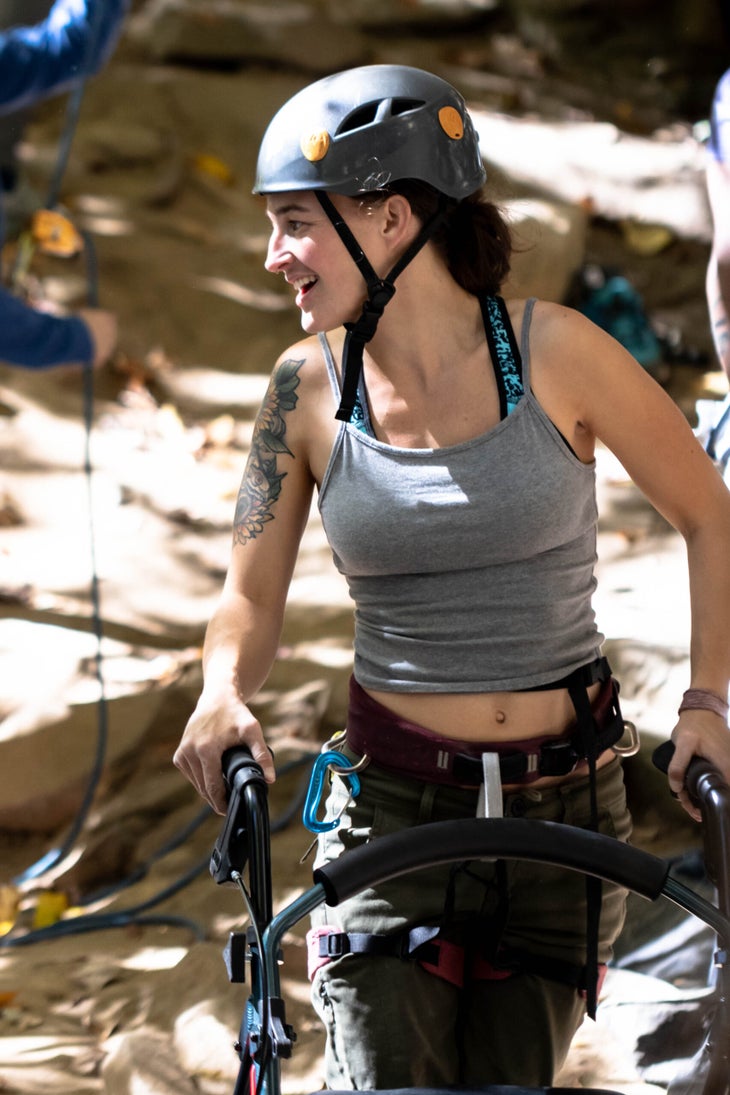 Just like any other climbing festival, the Saturday night party rolled into the early hours of Sunday with arm wrestling and pull-up competitions fueled by beer and s'mores. The next morning, conversations around the breakfast tables covered everything from climbing beta to tips for managing health insurance benefits, and even new accessibility smartphone apps for visual or hearing impairments. 
Shayna Unger and Scott Lehmann, two deaf climbers at the event, explained that having the ASL interpreter provided by ACF allowed them to interact authentically with other fest-goers. As far as their communication on the wall, Shayna and Scott told me, it's a lot like communication for hearing climbers, except they use rope tugs instead of spoken phrases to give commands. 
Coming up next
Catalyst Sports, ACF's nonprofit sponsor this year, is known for hosting different adaptive sport tours. Leading up to the outdoor festival in the Red, they organized an Adaptive Climbing Tour of indoor climbing gyms in the eastern United States. The goal with the tour was not only to offer the sport to those with disabilities, but also to show the climbing community at large that people with disabilities can crush. "When we climb, we climb in front of the community," said Eric Gray, Catalyst's founder. 
In the future you can expect to see more from Catalyst with the same goal in mind, including an adaptive climbing competition in December, 2022. This is a regional comp and not part of USA paraclimbing, so it's a great opportunity for those who've never climbed competitively before.
Next year will be the fourth year of the Adaptive Climbing Festival. The dates and location will be announced soon. According to Salas, the spirit of the adaptive climbing community is one that embraces "brokenness" and that might be something we can all learn from. "I think in general, even if you're able-bodied, whether it's emotional, or physical, or sexual… everybody's got trauma in some way, and I think if we could just all drop the ego game and play it more in the sense of ya know, 'we're all broken, but we have a united goal'… If people could learn that from paraclimbers or people with disabilities in general, I think the world would be a better place."
Also Read: