This Week In Review: First Ascents, Free Soloing, and Climbing as Therapy
We published close to thirty stories this week. Some were digitized versions of our latest print stories. Others were dusted off from Climbing's archives. Still more were original online content. Here are six stories that stood out.
Heading out the door? Read this article on the new Outside+ app available now on iOS devices for members! Download the app.
For more story roundups, consider subscribing to Climbing's Newsletter.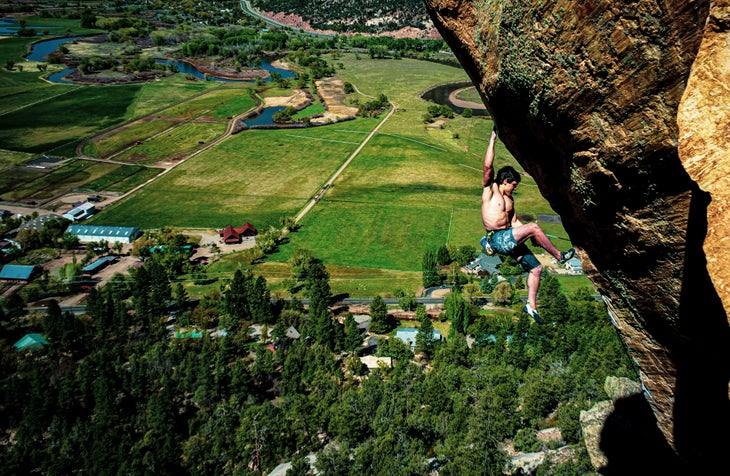 by Corey Buhay
On January 5, Liam Foster, 21, clipped the chains of Riders on the Storm (5.14-), putting down a 20-year open project in Durango, Colorado. When Foster lowered, the first thing he did was call Marcus Garcia, his mentor and coach of almost a decade. There were tears on the phone; Garcia is the one who bolted the route back in 2000. Then, he was the same age Foster is now.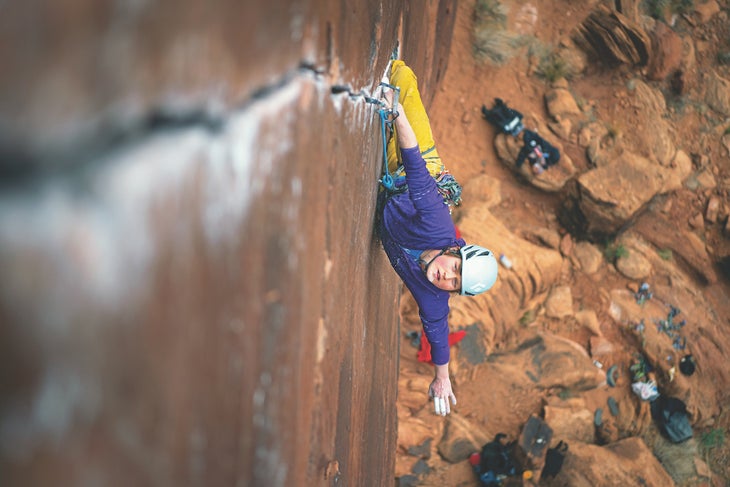 by Lor Sabourin
Climbing's all-consuming nature can have strong therapeutic benefits. With its support, many people have fought through substance-use disorders, grief, break-ups, and periods of uncertainty. With its intense demand for focus and body awareness, climbing can help us live in the here-and-now and empower us to make healthy changes; it has the potential to fill our lives with joy, purpose, and friendship. However, the problem for many athletes comes from this belief: "If a little climbing is therapeutic, then a lot will heal me."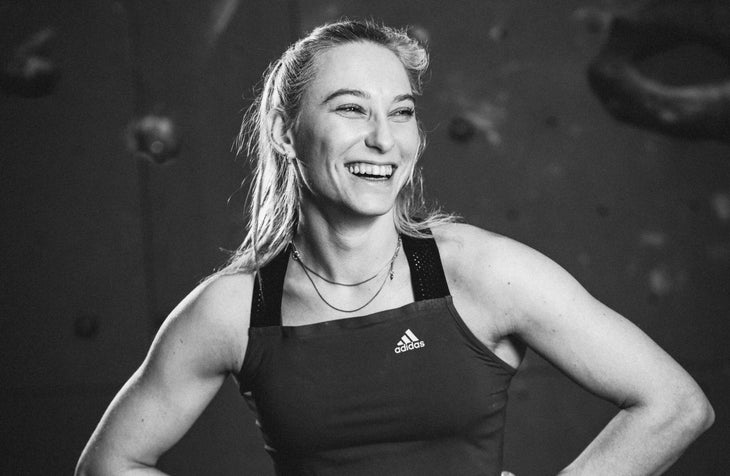 by John Burgman
At age 22, Garnbret is widely considered the greatest competition climber in the world. When the Olympics kicked off in early August 2021, going by the numbers, Garnbret possessed a total of 30 World Cup gold medals—17 in Lead and 13 in Bouldering—more than any other person in history. She also had six World Championship gold medals. If one added to those her myriad other medals from national Slovenian competitions or events not on the IFSC's annual circuit, Garnbret's honors would swell to almost incomprehensible proportions. Yet, rather than leaning on past accomplishments, she knew to trust her preparation. In the years leading up to the Olympics, she had practiced countless different scenarios and envisioned what it would take to perform optimally at the Games.

By Pat Deavol
We reached the steep grey gully that Marty had led so competently. The snow was pouring down in bigger and bigger waves, more and more frequently—every couple of minutes. Each approaching wave sounded like a freight train. Even now, nearly 20 years on, I can still hear the sound of those avalanches coming. But how to get down the gully? To abseil directly down the 20-foot-wide gulch would have been a death sentence.

by Alben Osaki
According to the Access Fund, a mere 5% of the land in Texas is public, though some folks have told me it's even less. Historically, many of the routes and crags have had a similar recipe for development: bolt first and ask for forgiveness later. When word gets out about these new areas, climbers begin to visit, growing steadily in number, until the crag or boulder field is eventually accepted by the landowner. It's by no means a perfect development strategy, but it's how, historically at least, a lot of Texas crags seem to be born.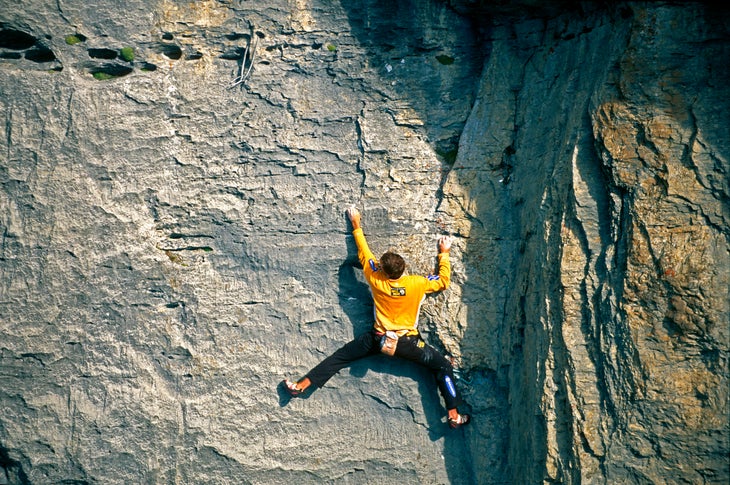 By Michael Reardon
I static to a four-finger sloper, 15 feet off the deck. I'm on Kim Chi (5.11d), a 40-foot bulging face climb on pocketed tuff just uphill from the trickle of Malibu Creek. I've been climbing here for 15 years: I know the beta to every route, have touched every pocket, splashed down into the water countless times, and bouldered my ass off. It is seven miles from my house, in Oak Park—practically in my backyard. There are no surprises left … or so I think.