Timmy O'Neill: The Interview
Heading out the door? Read this article on the new Outside+ app available now on iOS devices for members! Download the app.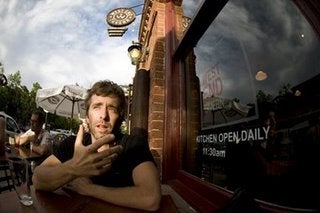 C-Note got to sit down and take a few photos with Timmy a while ago and I had the pleasure of doing a "#$%&ing extemporaneous IM interview"(as he so eloquently put it) with him not too long after.
You're a fairly prominent figure in the climbing community. People know Timmy. We see you in Patagonia ads and Peter Mortimer films and we all think you're great, but I have no idea what you actually do. What do you actually do? I wake up each day, scrub my teeth with nylon bristles, pull pants over my legs, a shirt over my torso and slip my feet into sandals, then I drink coffee.
That sounds like the best deal ever.After that it really depends but that is the most routine that my day is, any day that I have.
It seems you have plenty of time to climb though, which I suppose is an important thing, if not THE important thing. What I do is interact with humanity through myriad forms of communication both real/in-person and virtual. It's climber/kayaker/mountain biker, meets life-coach, plays mad rock and roll drums, and changes lives through climbing.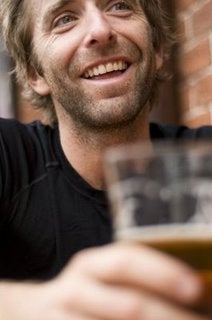 Where have you been in the last 6 months?Cusco, Peru – April 11th until April 25th Hike the Inca trail with my brother Tommy and my Dad.
Koraro, Ethiopia – April 28th until May 18th Work with ophthalmologist Geoff Tabin as part of the Millennium Village Project.
Silverton, Colorado – May 20th until June 4th Play music with my band The Dust Storm incl. a show in Durango, Colorado.
Vail, Colorado – June 4th until June 8th Emcee at the Teva Mountain Games, and play drums with the Dust Storm.
Scotland June -15th – June 28th Sail in the North Sea on the Ezra, a 44ft cutter Climb the Old Man of Hoy
New Zealand – July 1st until July 25th Perform at the New Zealand Mountain Film Festival
Telluride, Colorado – August 1st – August 3rd Attend the Chuck Kroger memorial festival and play live rock and roll.
Salt Lake City, Utah – August 8th – August 11th Outdoor Retailer Summer Market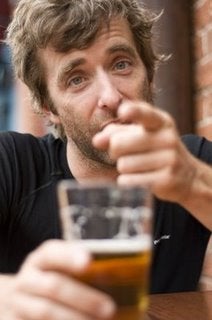 Holy $hit! In February I was in southern Chile in the Patagonia region climbing with Yvonne Chounaird and others and making a film. I am off to the Valley to climb for the next 5-weeks.
That's amazing.I am planning on climbing with my brother Sean, a T-12 paraplegic, up the NOSE on El Capitan in a hopefully sub-24-hour ascent for the first one-day ascent of El cap by a paraplegic then I climb El Cap with another brother Tommy – the Shield in 3-days and 2-nights.
That's crazy!I also am bringing up ophthalmologist Geoff Tabin, who I helped cure blindness in Ethiopia this summer.
So you have a busy schedule. We are doing the West Face (24-pitches w some 5.11 amd a lot of 5.10. It will be the biggest climb he has ever done. I am going back to Africa with him. After the Valley I will be there until October 20th. I head south on Oct. 23rd for a week in Mexico City, Mexico where I speak at a mountain film festival and climb. Then Nov. 3rd up to Banff Mountain Film Festival for a week in Alberta to do a series of 20-podcast/videocast interviews and a slew of emcee work for the BEST mountain film festival on the planet.
I can't imagine having that busy of a schedule. How do you feel about the direction of climbing? Do you feel it's headed in a good direction? Are we raising young climbers to be a new generation of environmentally conscious rock jocks? Do you think the climbing community as a whole is doing loads of good? Climbing is one of the many activities that I participate in, and that goes for the vast majority of those that call themselves climbers, either inside or outside. The direction of climbing has always been up, literally, as we ascend the boulder or wall and metaphorically as our numbers in the community rise and our awareness of the limited resources and our need to be proactive stewards regarding access and care. Climbing is one of my interests and it is a personal and obscure venture that serves my needs to commune with mama nature and challenge myself physically and mentally in a non-conventional manner. "Never doubt that a small, group of thoughtful, committed citizens can change the world. Indeed, it is the only thing that ever has." -Margaret Mead. There are a few people in the climbing community trying to make change. The rest are simply enjoying the activity and that is a very worthwhile and valuable thing.
To continue this interview with Timmy O'neill — CLICK HERE