Two 5.12+ First Free Ascents in the Bugaboos
Heading out the door? Read this article on the new Outside+ app available now on iOS devices for members! Download the app.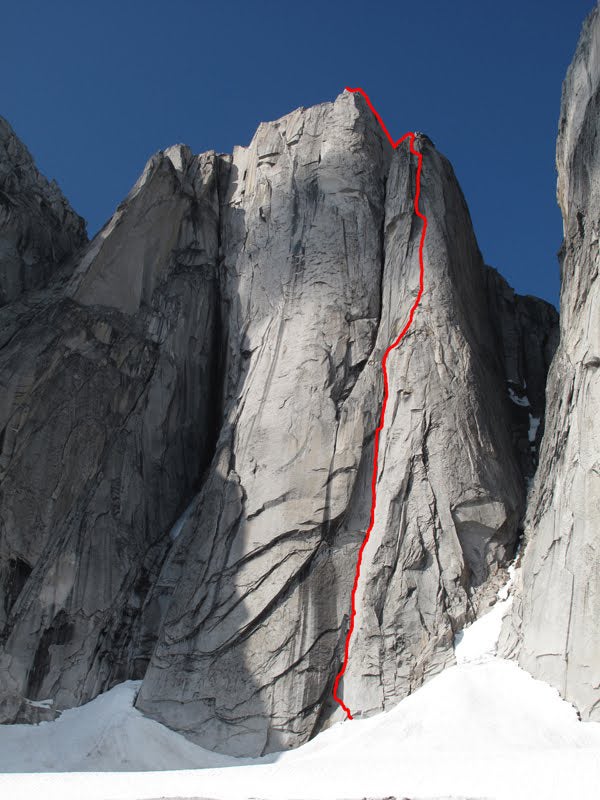 The Canadian-American trio of Jason Kruk, Will Stanhope, and Matt Segal have completed the first free ascent of the west face of Howser Spire's Central Tower in the Bugaboos at 5.12+. Tucked between the well-known South Tower (see 50 Classic Climbs) and the El Capitan–sized North Tower, the smaller Central Tower was only climbed by the west face for the first time in 1999, when two separate lines went up. Kruk, Segal, and Stanhope used a three-pitch variation to free-climb Chocolate Fudge Brownie (VI 5.9 A2), established by Sean Isaac and Brian Webster.
After being weathered off the route once, the three men climbed the 10-pitch face in a long day, with the crux coming with a steep slab traverse to the right to avoid an un-freeable roof. Stanhope and Segal both took whippers from the crux before Kruk was able to link the moves, opening the door to the North Vancouver/Miami Variation.
Following this effort, the trio added Hazel Findlay to the team for a free attempt on Sendero Norte, a link-up on the east face of Snowpatch Spire. The route links In Harm's Way, some new ground, and Deus Ex Machina to create a free line up the striking 2,000-foot face. Chris Brazeau and Jon Walsh created this route, bolting several face-climbing variations, and nearly free-climbed it; Stanhope and Brazeau tried the route in 2008 and freed all but the crux pitch, which was wet. Enjoying warm, dry weather this summer, Stanhope led the crux fingertrip crack at 5.12+.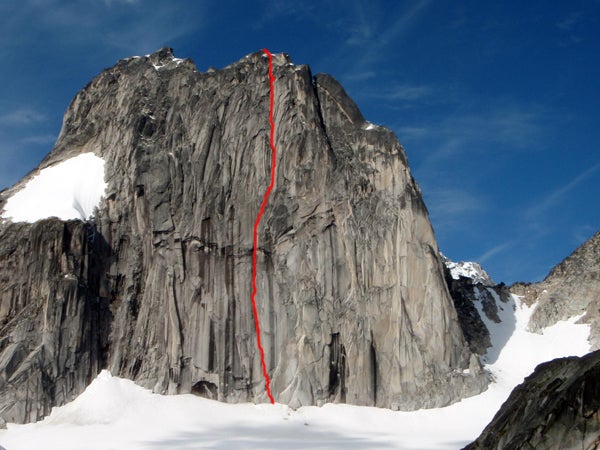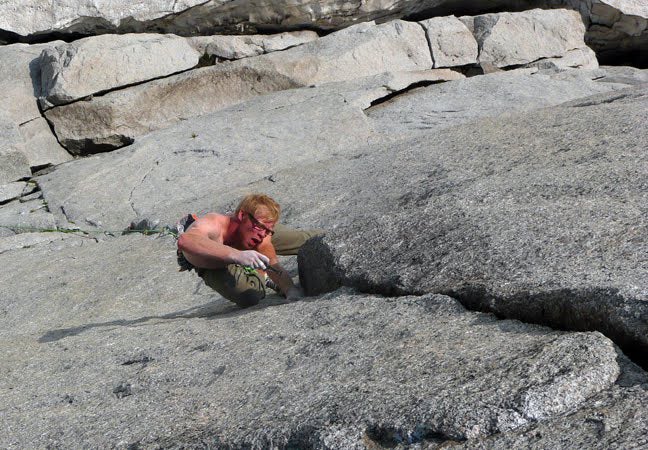 On both routes, the leader free-climbed while the seconds followed without jumars but not free-climbing every move.
For more photos, visit Kruk's blog.
Click here to watch a video of the first free ascent of the west face of the Central Tower of Howser Spire.
Dates of Ascents: July-August 2009
Sources:JasonKruk.net, Jason Kruk, Sean Isaac, American Alpine Journal
MORE NEWS: