Two Top Alpinists Trapped In Storm at 7,000 Meters on Baruntse
"White darkness. We are imprisoned here by the weather."
Heading out the door? Read this article on the new Outside+ app available now on iOS devices for members! Download the app.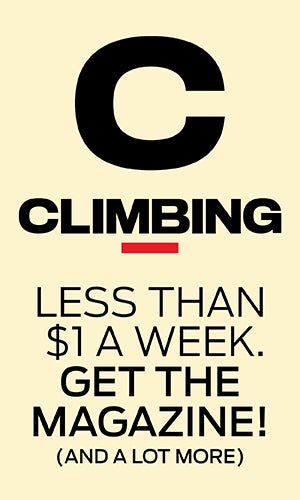 Marek Holeček, 46, and Radoslav Groh, 32, two Czech alpinists, are pinned down in their tent at 6,900 meters on Baruntse, a 7,162-meter (23,497 feet) summit in Nepal. Two days ago the partners reached the summit via a new route on the mountain's steep and complex Northwest Face. It took them six days and five bivouacs to establish the new route.
On May 25, the day they summitted, Holeček posted to Instagram:
Hell on the top. Today, around four o'clock, Ráda [Radoslav Groh] and I climbed a new road through the NW wall and a few minutes later we crossed the top of [Baruntse]. We didn't even take pictures, no expressions of joy, and we immediately continued until the hellish weather allowed us to descend. We are in the seven thousand, where we built the sixth bivouac. We pray that tomorrow at least for a while it will be visible and we can descend. We are very tired!"
That the team was posting to social media from the top may have had some thinking that it was just a minor setback; that they would be back down at safer elevations soon enough. But a follow-up post the day after—yesterday, May 26—confirmed the gravity of their predicament. Holeček wrote:
White darkness. We are imprisoned here by the weather. Another bivouac on the ridge of Baruntse at 6900 m. It is snowing, it is blowing and there is white darkness all around. We would need 3 hours of good visibility and we would be safe down. We will try to descend at night. It should snow until Saturday. I will send current messages as long as the battery works.
Having been on the mountain now for seven nights, their supplies are sure to be dwindling.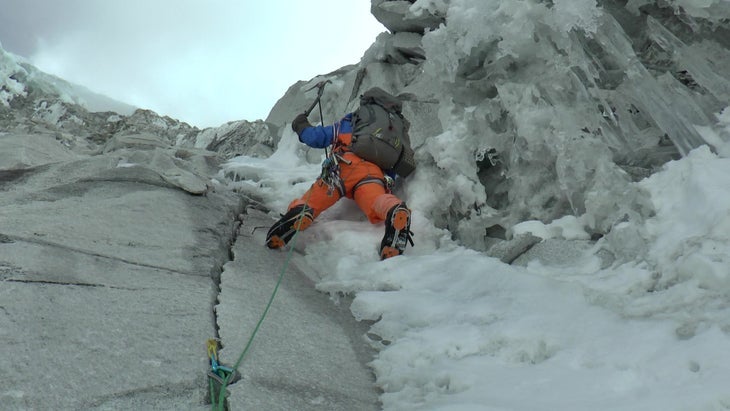 While Groh and Holeček wait out the winds and snow, they are in contact with their small support crew: Pavel Hodek, who helped them acclimatize and is managing their base camp, and Tomáš Galas Galásek, a photographer. (Those two are posting to social media for the pair, relaying satellite messages).
Holeček has distinguished himself as one of the foremost first alpinists of his generation. He and his teammates have twice won the Piolet d'Or for their ascents: in 2018, for Satisfaction (M7, WI5 +), his first ascent on Gasherbrum I (8,080 meters), Pakistan, with  Zdeněk Hák, climbed in 2017; and in 2020, for the first ascent of the Northwest Face of Chamlang (7,321 meters), Nepal, also with Hák, via a line they dubbed UFO Line, completed in 2020.
More to come as the story develops.