Unbelayvable: A Bad Anchor is Worse Than No Anchor
SCARY (AND TRUE) TALES FROM A CRAG NEAR YOU
Heading out the door? Read this article on the new Outside+ app available now on iOS devices for members! Download the app.
Every Monday we publish the most unbelievable stories of climbing stupidity submitted by our readers. See something unbelayvable? Email unbelayvable@climbing.com and your story could be featured online or in print. For more Unbelayvable, check out the Unbelayvable Archives.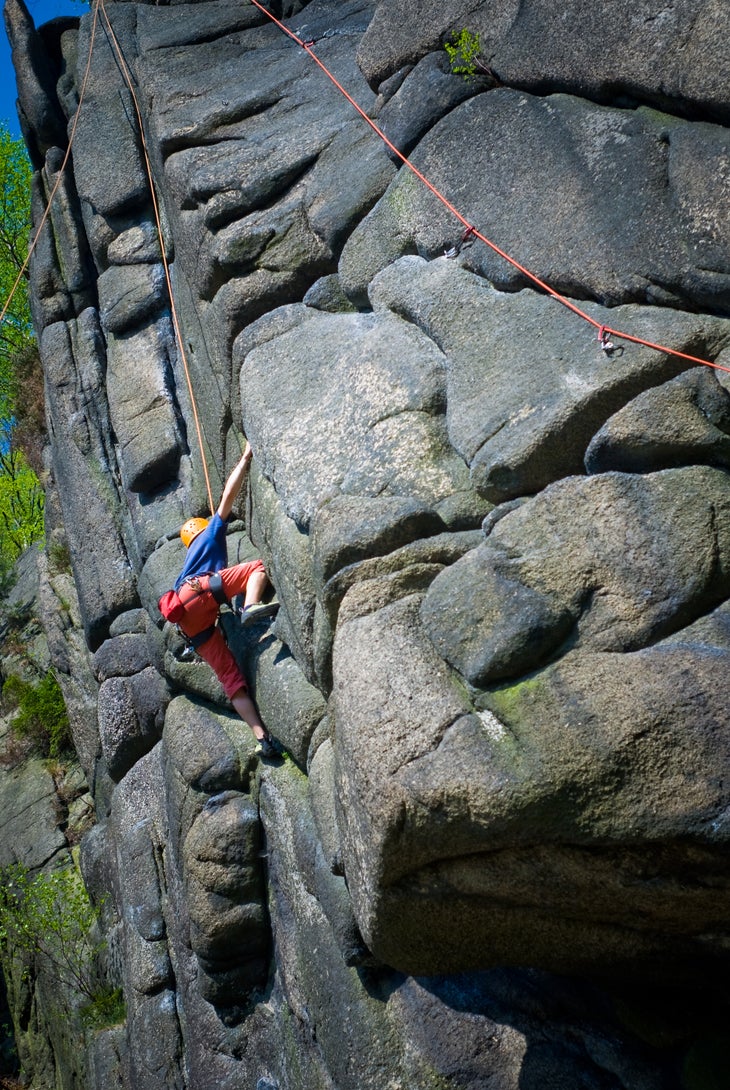 I brought some friends to a popular toprope crag. We met two guys climbing an easy 5.4 and decided to share ropes with them. They described their anchor for me: a sling around a chockstone with lockers. It sounded OK. I frequently solo this route, so I figured anything was better than nothing. When I reached the anchor, I found a single sling around the chockstone with a single locker, and upon closer inspection, I found that the chockstone was quite loose. If the route had been any more committing I would have peed myself right then and there. After building a proper anchor, I rapped back down and asked my new friends if they would appreciate some helpful criticism. Thankfully, my suggestions were accepted graciously.
—Tristan, via email
LESSON: You know that expression about how you shouldn't look a gift horse in the mouth? That does not apply to climbing anchors. If someone offers you a climbing anchor, you should look it directly in the mouth and inspect it closely. Unless you see an anchor for yourself, you're taking the anchor builder's word that their anchor is safe. That doesn't usually include their experience or the level of risk they're willing to accept. It can be a great time saver to share ropes, but always examine any anchor before you trust your life or your partner's to it. 
We want to hear your Unbelayvable stories!
Email unbelayvable@climbing.com and your story could be featured in a future edition online or in print. Unbelayvable photos are welcome, too.