Unbelayvable: A Rappel Lesson
SCARY (AND TRUE) TALES FROM A CRAG NEAR YOU
Heading out the door? Read this article on the new Outside+ app available now on iOS devices for members! Download the app.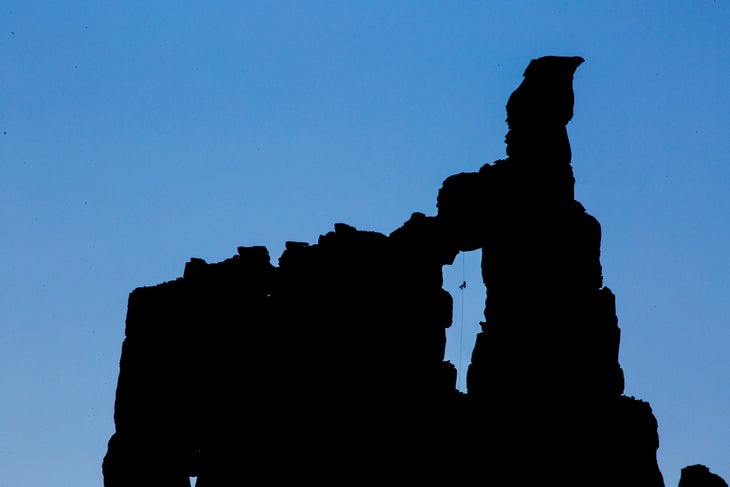 My mate brought his girlfriend to the crag. She'd never climbed outside. We decided we'd rappel in from the top. I asked my mate if his girlfriend knew how to rappel. He said she did. She didn't have a cord for a prusik so I lent her mine. I rapped first, got to the ground, and then started sorting some gear. A moment later, another climber yelled, ran past me, and grabbed the tails of our rope. I looked up to see my mate's girlfriend rappelling: torso horizontal, legs skywards, and barely in control. When she reached the ground, I saw that not only did she not know how to rappel, she hadn't used my prusik.
—Tim Jenkin, Auckland, New Zealand
LESSON: It's always good to be ready with a fireman's belay, regardless of your partner's skill. While rappelling seems straightforward, mistakes can have permanent consequences. Always err on the side of caution. When bringing a new climber out for the first time, practice rappelling on or near the ground. Wrap a tree with a sling and biner, then clip a rope through it and help set up your friend's rappel. Provide instruction and allow them to rappel horizontally by walking backward to get a solid feel for it.
For more Unbelayvable, check out the Unbelayvable Archives.