Unbelayvable: A Rope Too Short
Scary (and true) tales from a crag near you
Heading out the door? Read this article on the new Outside+ app available now on iOS devices for members! Download the app.
Every Monday we publish the most unbelievable stories of climbing stupidity submitted by our readers. See something unbelayvable? Email unbelayvable@climbing.com and your story could be featured online or in print. For more Unbelayvable, check out the Unbelayvable Archives.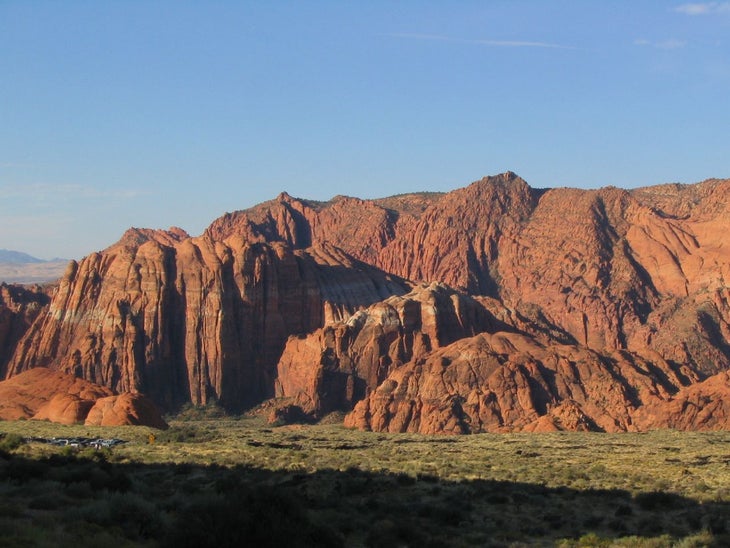 We were in Snow Canyon State Park. Another group set up on a route next to us. Both the guidebook and Mountain Project say it requires an 80-meter rope, but there are ways to manage it with a 70. I noticed their belayer was chatting and not paying attention as she was lowering her partner. I figured she was going to lower most of the way then climb up a little to get the guy to the ground. Nope. As the end of the rope approached her device with no knot, I yelled for her to stop. She caught it with only two feet to spare and was very grateful I kept her from dropping her friend 20 feet onto his back.
—Jared, via email
LESSON: Apps like Mountain Project make it easy to look up the length of a route, so there's no excuse for going in with a rope that's too short. Beyond that, there are foolproof ways to avoid lowering accidents, which are a common cause of serious injuries but 100% preventable. The most common option is to tie a fat stopper knot at the end of the rope that will not go through the belay device. A triple barrel knot is the standard choice. Another option is to close the system by tying into the end of the rope. Do one or the other every time and you'll never have to worry about situations like this.
We want to hear your Unbelayvable stories! Email unbelayvable@climbing.com and your story could be featured in a future edition online or in print. Unbelayvable photos are welcome, too.