Will Bosi FA's Scotland's Hardest Route
Will Bosi, 23, completed a long-standing 5.15a project at Dumbarton.
Photo: Band of Birds Collection
Heading out the door? Read this article on the new Outside+ app available now on iOS devices for members! Download the app.
Edinburgh native Will Bosi has completed the first ascent of Free at Last (9a+ / 5.15a) at Dumbarton, Scotland. Bolted years ago, the line remained one of the wall's last projects, and now it's Scotland's hardest.
Bosi, 23, has made headlines for the last few years with ascents like King Capella (5.15b) and a stellar trip to the Czech Republic in which he ticked 19 boulders V12 and up. Though not his hardest, this latest send is one of Bosi's proudest—Dumbarton is less than two hours from Bosi's hometown.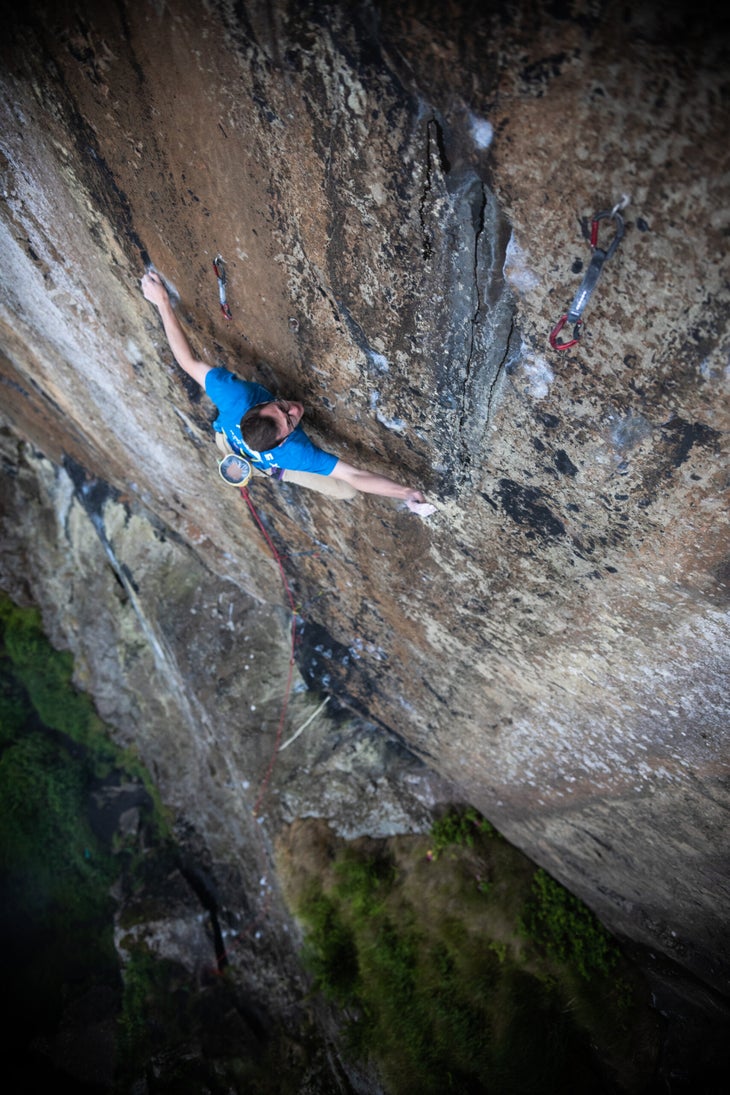 "Dumby is one of my favorite crags and having climbed there a lot, it feels really special to add my own route to the crag which has such a special place in Scottish climbing's history," he says. 
The route was rebolted in 2014 by legend climbers Dave Macleod and Alan Cassidy, each of whom put time into unlocking the sequences but ultimately walked away without sends. The 50-foot line, overhung and technical, sits to the right of Requiem (E8 6c). Bosi had attempted it a few times in the past but didn't put serious effort into finishing it until this year. He clipped the chains after seven sessions. 
On the climbing, Bosi says, "Although there looks like a lot of holds from the floor, almost everything is an undercut or a side pull. This makes the climbing very technical as the feet are tiny! The climbing is also very intense and powerful as you cannot relax. The send go went really well with almost no mistakes and just a lot of try-hard! The day was pretty still so conditions were not great, but while I was [sitting] on the ledge above the slab, the wind picked up and the conditions aligned! Topping out felt absolutely incredible and this route is definitely a highlight for me."
The route was originally known as Dumbarton Oaks (aka La Dumby-Dumby Project), but in the end Bosi felt Free at Last felt more apt. On the grade, he says:
"Previously in Scotland, I have climbed Hunger, 9a (5.14d, established by Malcolm Smith at the Anvil in 2010) … It is a very different style of route compared to Hunger but I do feel it is more difficult. The crux of Hunger is around 8A (V11) boulder whereas I would suggest the crux of Free at Last is around 8B+/8C (V14/V15).
"Hopefully the ascent will attract more people to come over to Dumbarton to try the route and comment on the grade," he says. 
In an interview with Climbing back in April—after his trip to the Czech Republic—Bosi noted he was going back to the U.K. to train. Up next will be more outdoor trips, potentially back to the Czech Republic, then Spain, but Bosi added that he'd like to develop more in Scotland this coming winter.
"I would love to follow in the footsteps of someone as legendary as Dave MacLeod and add lines and boulder problems throughout Scotland," he says. "It is such a magical place to climb."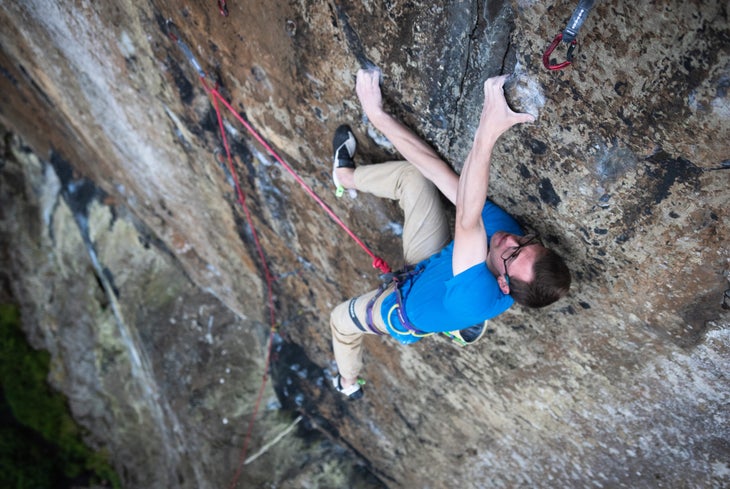 Garnbret Vulnerable, Battles Raboutou and Grossman. Results.