9 Months, 9 Countries: Claassen and Glassberg Debriefed
Heading out the door? Read this article on the new Outside+ app available now on iOS devices for members! Download the app.
Paige Claassen and Jon Glassberg spent nine months, from June 2013 through the end of March, traveling the world, climbing, and raising money and awareness for community-oriented nonprofits around the globe. In order, they visited South Africa, Russia, Italy, Japan, China, India, Turkey, Ecuador, and Chile, spending about a month in each location.
Both climbers sent big, with Claassen doing several 5.14 first ascents and first female ascents, and Glassberg achieving a new personal best on a rope. More important, they raised over $18,000 for their chosen causes, and they're hoping to attract more as they share media from their Lead Now tour. (Learn more or donate at http://www.crowdrise.com/leadnowtour.) We gave them about a week to settle in at home in Colorado and then asked them to tell us more about the trip: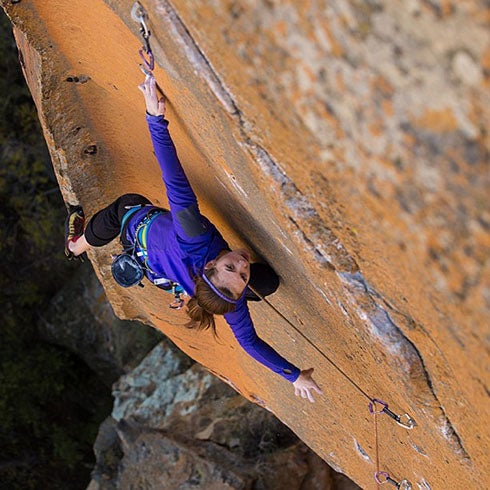 What was your favorite crag or bouldering area of the trip?
Paige: Waterval Boven, South Africa. Some days, the only sound we heard was baboons yelling. You have incredible climbing of varying styles in a beautiful and peaceful setting, and an awesome community.
Jon: The WOW Prow in the Free State of South Africa was my favorite crag by far.  Over the course of a week we established five new routes, from 5.12+ to 5.14-, on pre-bolted, immaculate stone.
Watch: Claassen Makes First Ascent of Digital Warfare (5.14a) in South Africa
Which country seemed like it had the most untapped potential for climbing?
Paige: Ecuador has an insane amount of rock, and much of it is really, really high quality—and at 13,000 feet!
Jon: Without a doubt, the most rock I have seen anywhere on Earth sits hidden away in China. There are thousands of limestone features, from monster overhanging caves to looming arches and even the occasional sinkhole.  I can't even wrap my head around how many sport routes are just sitting out there waiting to be bolted and climbed.

Watch: Claassen on Marmot's Lead Now Tour: China
Which place had the most interesting or unusual climbing community? 
Paige: Russia was interesting because climbers would drive 12-plus hours one-way on the weekend to get to the cliff. They set up "tents" made of old billboard signs that act like saunas when it's hot out.
Jon: Japan had the most intriguing community of any that we visited. Nearly everyone we bouldered with, guys and girls, climbed V9 or harder, even if they have been at it for less then a year. The gym community is well developed and creates strong climbers like a factory.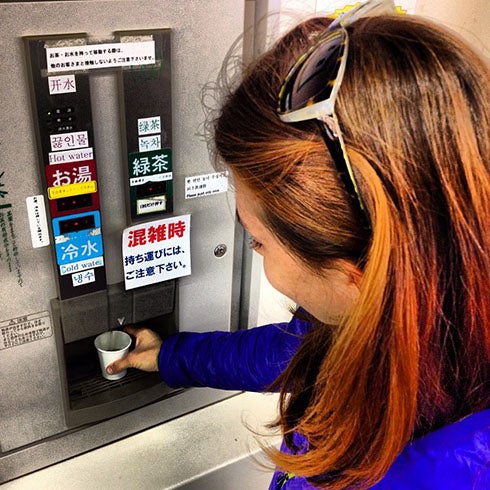 Craziest thing you ate or drank?
Paige: Guinea pig (cuy) was pretty weird. And hot and sour fish-head soup—that wasn't very good.
Jon: Cuy in Ecuador and fresh tuna in Tokyo at 6 a.m., right off the fish in the world's largest wholesale seafood market.
Weirdest thing you saw?
Paige: "Mundane" things in Japan were really interesting: an unreal number of warning lights in construction zones, a $40 cantaloupe, and big-screen TVs in Tokyo with girl and boy bands. Imagine 20 extra-enthusiastic Justin Biebers on one life-size screen.
Jon: We nearly hit a leopard with our car while driving in Kruger National Park in South Africa. Complete silence at rush hour in Tokyo while millions of people commuted to work. You could hear a pin drop.
What's the hardest part about traveling for so long?
Paige: I'm really close with my family, so being away from them was hard. Also learning to adjust to food that I would never eat as an athlete back home.
Jon: No recovery from one month to the next, and no time to process the experiences we just had because we were on to the next country. It was exhausting.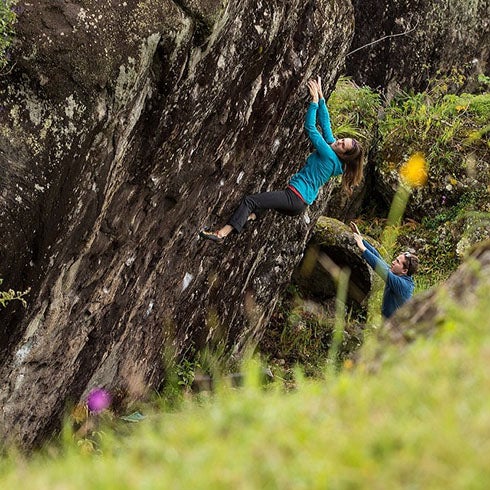 Name an essential piece of climbing or traveling gear or clothing that you wouldn't have thought you'd needed before this trip.
Paige: Does a tennis ball count as traveling gear? On the road, there's no better way to solve back problems!
Jon: Our GPS unit—before it was stolen in Ecuador. I used open-source maps to retrofit the unit with all the data we would need for the trip, and it worked like a charm, from remote dirt roads in Russia to the mountains of Ecuador.
Any sure-fire cures for jet lag?
Paige: Arrive, take NO nap, stay up late, melatonin, crash, sleep in. Do that once: no jet lag.
What were your proudest accomplishments, both in climbing and for your volunteer work?
Paige: Working with VE Global (http://ve-global.org), our nonprofit in Chile, was a huge highlight, because we got to hang out and even climb with the little girls they support. Completing a hard granite slab in light rain in Italy (Art Attack, 5.14b, second ascent) felt pretty good as well.
Jon: I think the trip as a whole was a huge success. I still can't believe we pulled it off and didn't kill each other, get hurt, or lose steam as we went. I am super-proud to have delivered our media on time and raised nearly $20,000 for women and children around the world. As mostly a boulderer, I achieved a life goal of climbing 5.14 (Ganesh in Badami, India) and also established a V13 in Japan called Candy Crush at Shosenkyo.
Watch: Claassen on Marmot's Lead Now Tour: India
Would you do it again? 
Jon: I would not, but if I had to, I would go to climbing destinations in the right season, because we were pretty consistently shut down by hot weather. I would also want to work more often with smaller nonprofit organizations to get a more personal connection with each group we were fund-raising for.
Paige: I would do something similar again, but returning home more often to rest is important. In the future, I would love to work really closely with one nonprofit, rather than tackling so many at once.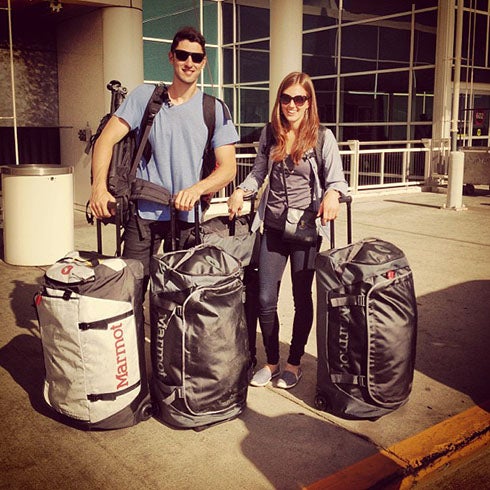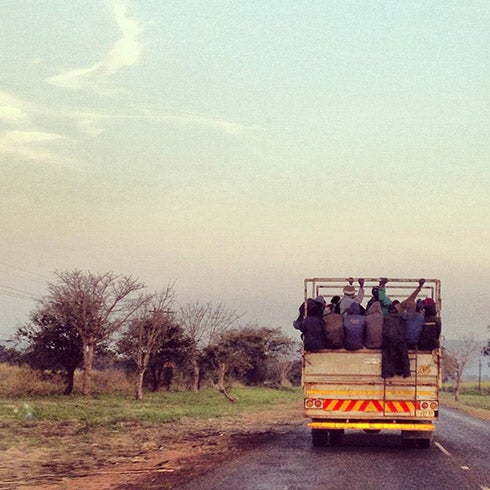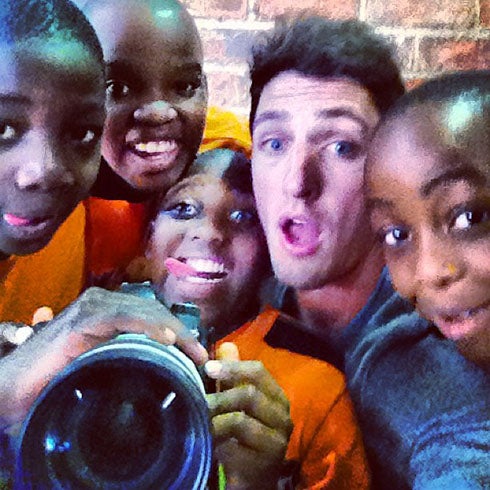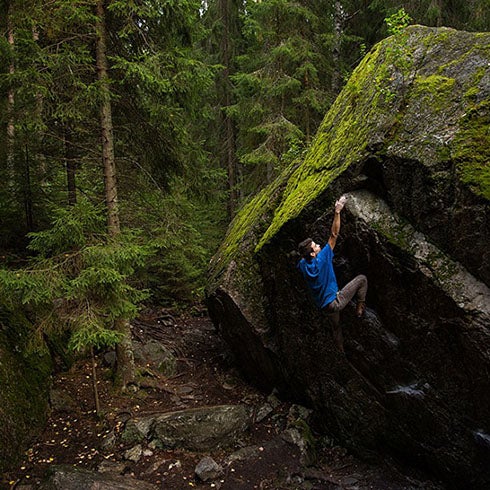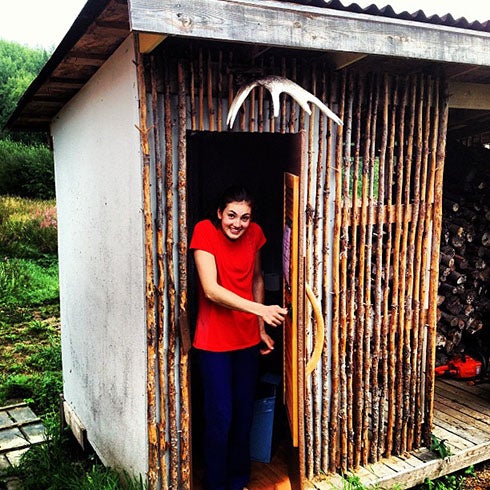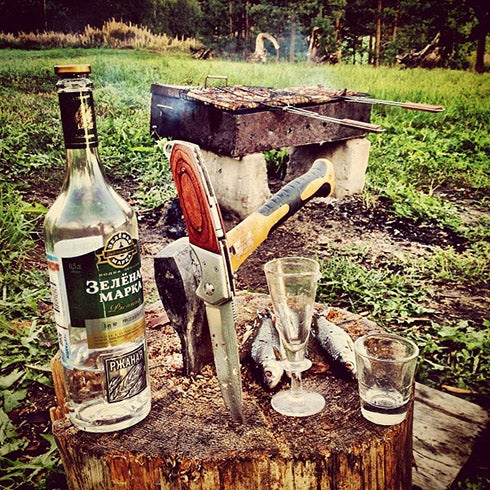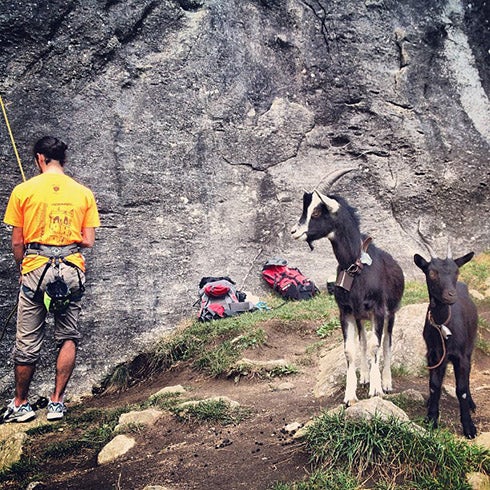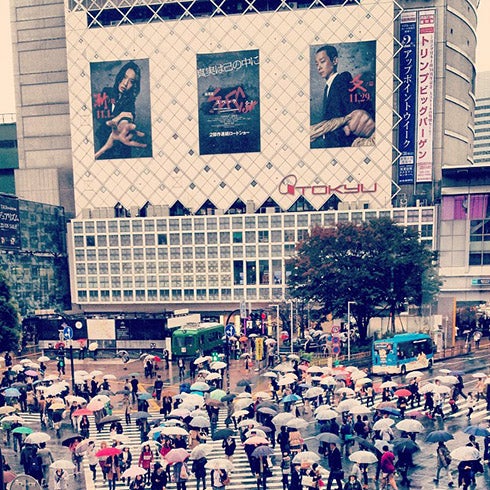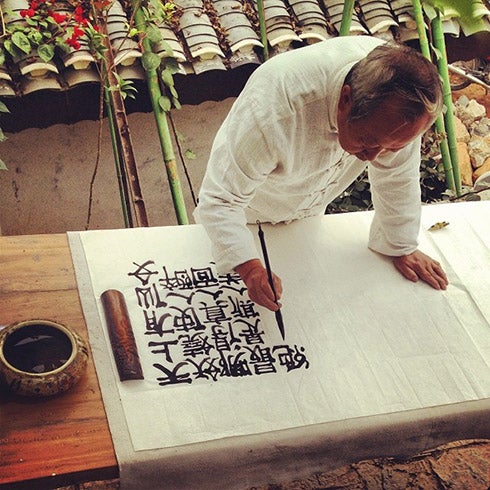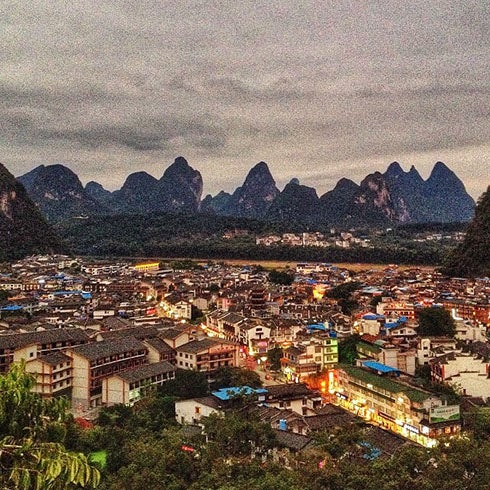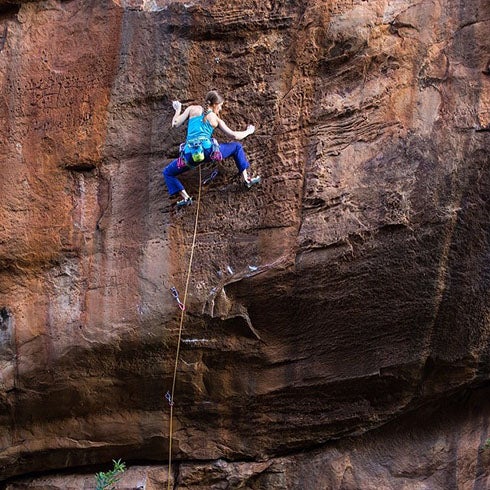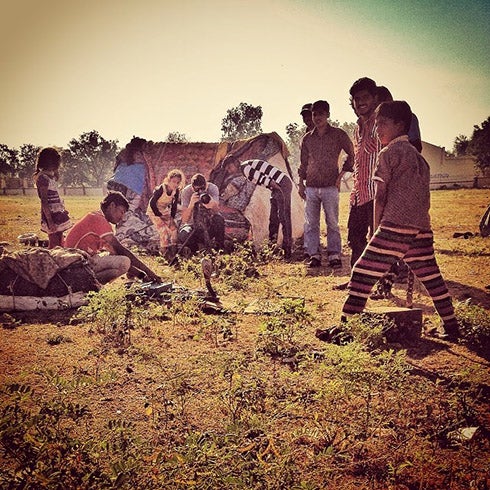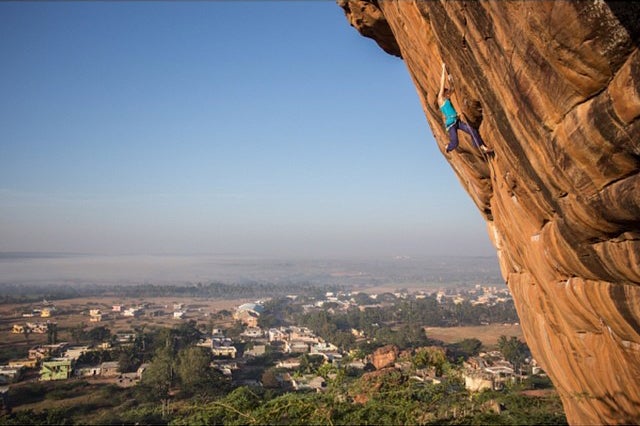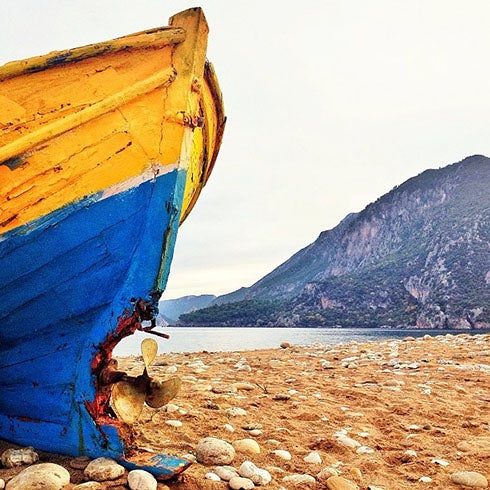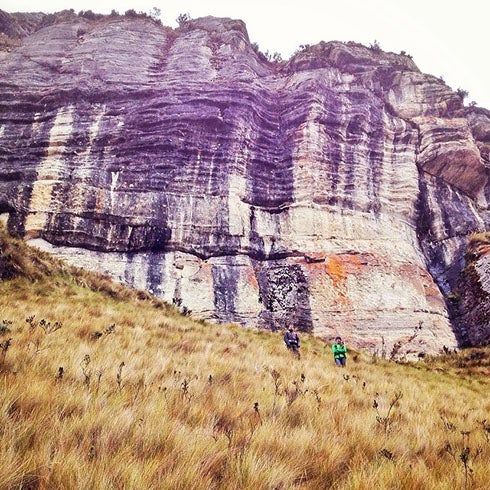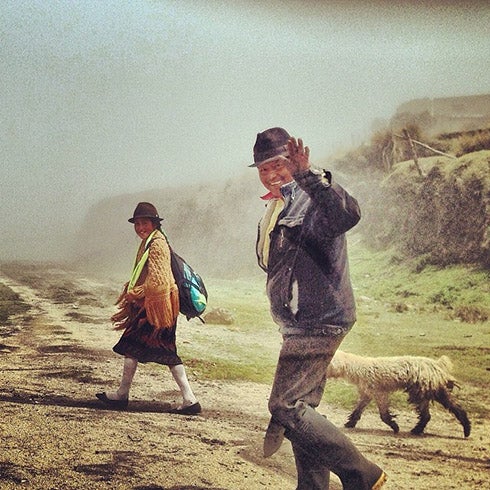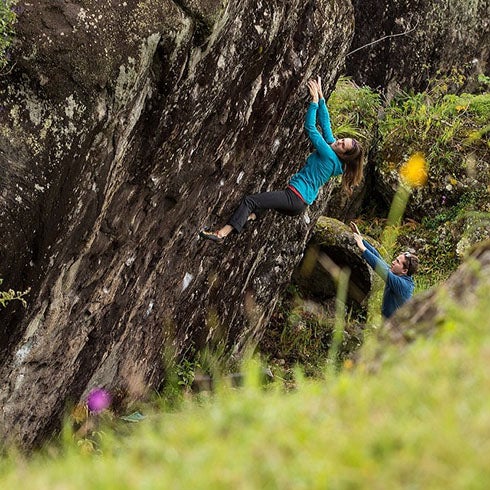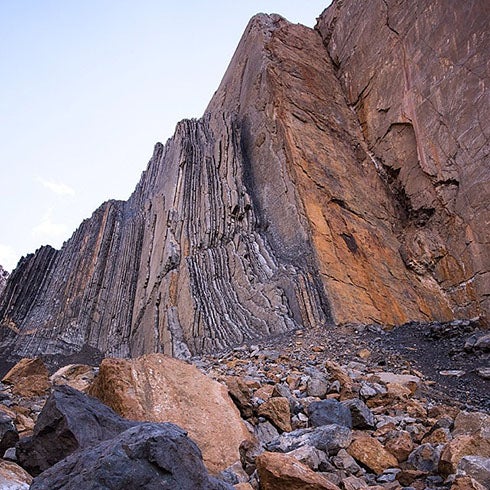 See more photos from the trip at instagram.com/paigeclaassen and instagram.com/jonglassberg.