A Climber We Lost: Eddie Marovich, September 4
Each January we post a farewell tribute to those members of our community lost in the year just past. Some of the people you may have heard of, some not. All are part of our community and contributed to climbing.
Heading out the door? Read this article on the new Outside+ app available now on iOS devices for members! Download the app.
You can read the full tribute to Climbers We Lost in 2021 here.
Eddie Marovich
29, September 4
Spiggy G, Eddie the Alien, Spagedward, MC FatBrain, Big Ed: Edward "Eddie" Marovich had many nicknames given by friends who appreciated his diverse, goofy and deep character.

Born in Lake Forest, Illinois, Eddie found his passion for snowboarding at an early age, prompting his family to move to Steamboat Springs. In love with the mountains, Eddie went to the University of Colorado Boulder for university. There he discovered climbing through the CU Alpine Club, a band of rambunctious misfits that quickly became a tight-knit friend group. With his ability to bring people from all walks of life together, Eddie was in many ways the soul of the club.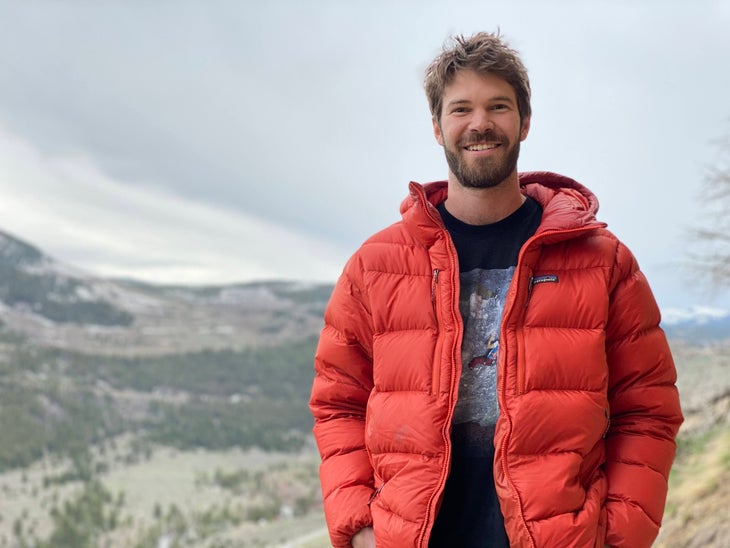 Laine Smith, a college friend, says:  "Eddie had a pull … a magnetism. He was funny, we all know that. Daily life with Eddie was a series of consistent and familiar laughs, but he was much, much more. The reason we all loved him so deeply is because he was deep. His character went down to his bones. … There was love there, love and compassion, honesty and depth."

Eddie was a phenomenal athlete. He was known to "wow" friends and strangers alike with his acrobatic antics both on and off the rock: from aerials over campfires (clothing optional), to tumbling routines on beaches all over the world, to casually back-flipping off a jeep trail onto a double black ski run (wearing a typically ridiculous outfit). The world was Eddie's jungle gym and he loved to play.

After graduating, Eddie promptly pursued a secondary education in climbing and world travel. In an Instagram post he described climbing as "a funny, fickle, consuming, disappointing, rewarding, frustrating, elating, eye opening, fun, not fun, exciting, humbling, scary, obnoxious, and above all, radical, thing." Eddie was most psyched on limestone sport climbing, pushing his limits while sharing cliff-base camaraderie with friends from all over. Eddie found many crags to be the "best in the universe" and was especially fond of the pockets around Lander, a secret crag in Western Colorado, and any and all Mediterranean tufas.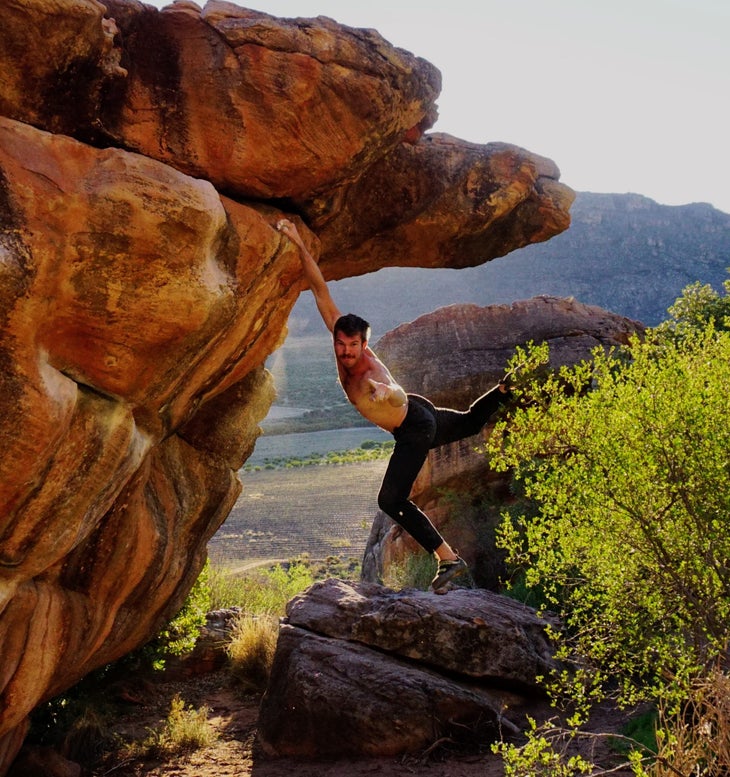 His friend Ben Crawford says: "He was really damn good at everything else he did. He was a phenomenal snowboarder and a talented highliner before climbing. But what drew him into climbing was, in a way, the community and support. He said one of the things that turned him off to snowboard competition was the cutthroat nature, that people would be talking shit to you before you were about to take the run. … Even though he was arguably a better snowboarder than a climber, the community, the people, and the adventure brought him deeper into climbing."

Eddie was truly one of a kind. He saw the potential in those around him and created the space for others to be their best. You never knew what to expect: one moment he'd be locked in a deep conversation; the next you'd catch him smiling at you slyly, a clear indication that you were about to be the target of his comic antics.

Eddie excelled as well as a software developer. He started his career as a "Dirtbag Coder" simply as a way to maintain a transient lifestyle, but it became a passion that rivaled climbing, and he brought other climbers along into coding, acting as role model, agent, and recruiter.

Eddie died in a car accident returning from a day of climbing in Sinks Canyon outside of Lander, Wyoming. He is survived by his parents, Nick and Mary; sisters, Maggie and Natalie; partner, Ciara Rinaudo; and many friends spread throughout the world.

—Nat Gustafson
You can read the full tribute to Climbers We Lost in 2021 here.