A Climber We Lost: Mason Boos, October 10
Each January we post a farewell tribute to those members of our community lost in the year just past. Some of the people you may have heard of, some not. All are part of our community and contributed to climbing.
Heading out the door? Read this article on the new Outside+ app available now on iOS devices for members! Download the app.
You can read the full tribute to Climbers We Lost in 2021 here.
Mason Boos, 25, October 10
Mason Boos was born and raised in Rapid City, South Dakota, before he moved west, living out of a van in search of ski and rock lines in Colorado, Montana, and finally Salt Lake City, Utah. At the time of his death, he worked in ski manufacturing for DPS. 
Mason was a mountain man of all stripes: a self-taught climber, voracious skier, mountain biker, rafter, and backpacker. He had many interests beyond the outdoor world, too, from Major League Baseball to hip-hop music and mixed martial arts, according to his longtime friend Jacob Mader. 
Mader called Mason "a very sincere person, with zero time for pedantic affectation. He loved deeply."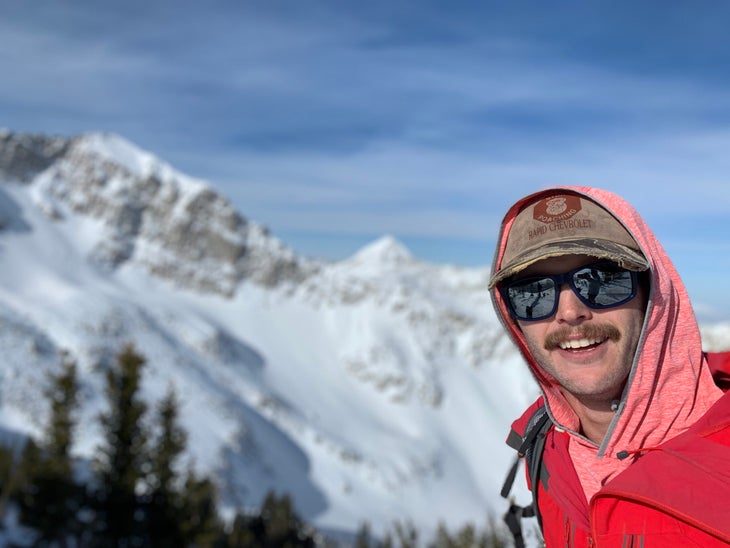 In honor of what would have been his 26th birthday, on December 1, the SLC chapter of the American Alpine Club published an essay by Mason's good friend, roommate, and climbing partner Sam "Sammo" Cohen. Mason's comedic personality "brought out the goofball in all of us," Sam wrote. He mentioned his first time skiing with Mason, when, after a phenomenal day in the Wasatch on perfect snow, "in classic Mason style, he cracked a nice 9:00 a.m. beer" immediately upon arriving back at the car."When I think of Mason, I think of an infectious laugh, a beautiful smile," said his girlfriend, Stacey Allum. She recalled his passion for teaching and supporting others, particularly in climbing. "I can't count how many hours he spent patiently belaying me while I was too scared to move from a cam positioned next to my waist. He was always there to offer a catch, some stoke, an encouraging word, or a beer …. He truly wanted to see those he loved grow into their full potential."
Living with Mason, Sam wrote, he was "constantly reminded to take life a little less seriously and enjoy the moment." He recalled with amusement how, even at the crack of dawn, Mason was already asking what they were going to eat for lunch.
Mason died October 10, in Little Cottonwood Canyon, Utah, after pulling out a loose boulder, which fell on top of him, while traversing third-class terrain. "This is not a case of carelessness," Jacob Mader, who was with Mason, told Climbing at the time. "This is not the failure of the community to educate or [a result of] the new wave of gym climbers moving outdoors. Mason was tough as nails, climbed walls, alpine climbed, aid climbed, sent 12a off the couch. Sometimes fate just throws you a curve ball you can't dodge." 
Mason is survived by his mother and stepfather, Kelli and Ty Jurgens; father, Josh Boos; sister, Brooklyn; and two brothers, Taylor and Kieran. 
"Dependable, patient, confident, strong, level-headed, passionate. Mason was all these things and more," Stacey said. "You could not find a better person to call your partner, and those fortunate enough to tie in with Mason knew this."
—Owen Clarke
You can read the full tribute to Climbers We Lost in 2021 here.