Aleister Crowley, The Wickedest Climber Ever?
He made the first attempts on K2 and Kanchenjunga, and was a visionary rock climber putting up difficult routes in the late 1800s, but his climbing later took a backseat to his unsavory reputation as an occultist and sex fiend.
Heading out the door? Read this article on the new Outside+ app available now on iOS devices for members! Download the app.
This article is part of Climbing's ongoing Who's Who biographical study of climbing's all-time greats, achievers, and, in the case of Aleister Crowley, most notorious. 
---
Aleister Crowley (October 12, 1875 – December 1, 1947), was an English mountaineer, more commonly known as an occultist and the founder of the Thelema religious movement. He was also a prolific novelist, playwright, poet, and painter.
While most of his writing involved Thelema and "magick" (a term Crowley popularized to refer to occult magic, as opposed to performance magic), he also wrote about philosophy, culture, and politics, and was an active social critic. His tumultuous life, lurid sexual adventures, extensive drug use, and esoteric spiritual practices, sometimes involving blood sacrifice, among other methods, led him to achieve widespread notoriety as a counterculture figure, as well as the moniker "the wickedest man in the world."
While his climbing accomplishments are lesser-known, Crowley is notable as the first Westerner to attempt K2 (8,611 meters), in 1902, with Oscar Eckenstein, and for leading an attempt on Kanchenjunga (8,586 meters). The latter expedition, although also unsuccessful, purportedly reached the highest point that any human being had achieved on any mountain at the time (7,620 meters/25,000 feet). Both peaks were not summited until over 50 years after Crowley's attempts.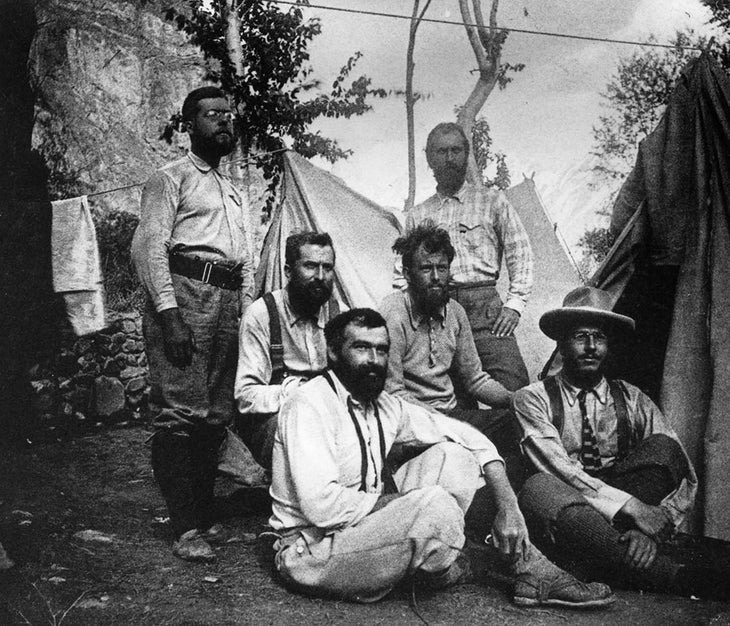 Early Life and Climbing
Aleister Crowley, originally Edward Alexander Crowley, was born into a wealthy and devout fundamentalist Christian family in Warwickshire and was sent to an evangelical boarding school at the age of eight. By his teenage years, however, he had begun to rebel against his strict Christian upbringing, arguing with his tutors about inconsistencies in the Bible and delving into the occult, as well as smoking, openly masturbating, torturing animals, spiking school meals, and having sex with prostitutes.
By the time he was 19, he had changed his name to "Aleister," and had also become interested in chess and mountaineering, joining the Scottish Mountaineering Club in 1894. He became an early pioneer of balance-based climbing, and was an active climber in the Lake District throughout the 1890s, completing a solo ascent of the Napes Needle, among other formations. He also achieved fame for first ascents on lines such as Devil's Chimney, Etheldreda's Pinnacle, and the now-legendary Cuillin Crack on the chalk cliffs at Beachy Head (the latter line took almost a century to see a repeat).
Crowley entered Trinity College at Cambridge in 1895, where he became president of the chess club and further immersed himself in the British mountaineering scene. He embarked on successful climbing trips in the Swiss Alps, summiting the Eiger (13,015 feet), Wetterhorn (12,113 feet), Jungfrau (13,642 feet), and Mönch (13,480 feet), among other peaks, though he left Cambridge without a degree in 1898.
Crowley also penned one of the world's earliest bouldering guides, dated 1898, in the Wasdale Head Inn's—the birthplace of British climbing—visitor's book, accompanied by a drawing from L. A. Legros. The guide covered over a dozen individual problems on Wasdale's now famous "Y-shaped boulder," in addition to specifying a variety of eliminates ("may not use the edges," "may not use the slab for handhold," etc.
By his mid-20s, Crowley's dissatisfaction with Christianity had turned into an active interest in the occult, and in 1898, he joined the esoteric Hermetic Order of the Golden Dawn, a secret society dedicated to the practice and study of the occult and paranormal, becoming trained in ceremonial magic.
Amid a wild string of travels (made possible by a multi-million dollar inheritance) from Sweden to India to Russia to Sri Lanka to Japan to honeymooning with his first wife, Rose Edith Kelly, in Egypt (where he was purportedly contacted by a deity named Aiwass, who provided him with a sacred text that served as the basis for his religion, Thelema), Crowley also embarked on a mountaineering trip to Mexico with Oscar Eckenstein, now known as the inventor of the modern crampon.
Eckenstein was one of Crowley's only climbing partners, but held the latter in high regard. In Eckenstein's autobiography, Confessions, he ​​wrote of Crowley's boundless gymnastic strength, including his ability to do one-arm pull-ups.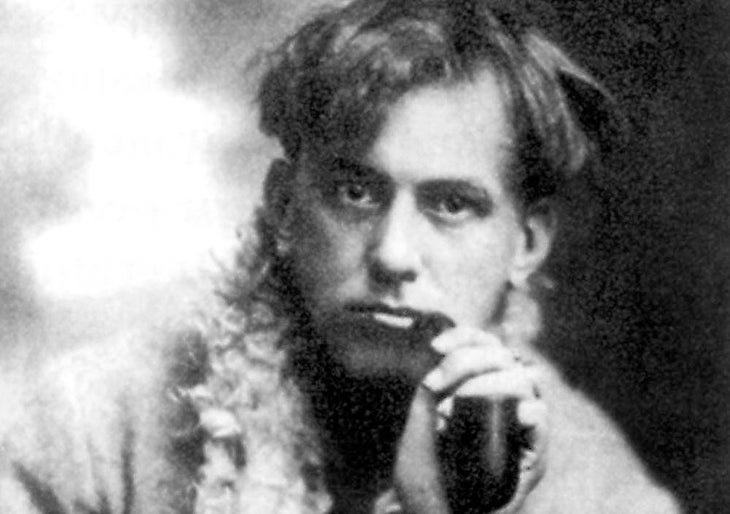 In Mexico, the duo managed summits of Iztaccíhuatl (17,160 feet) and Popocatépetl (17,802 feet), the country's third and second-highest peaks, respectively. They also embarked on failed attempts to Volcán de Colima (12,533 feet), which erupted while the pair were on it, and Pico de Orizaba (18,491 feet), Mexico's tallest peak.
K2 and Kanchenjunga Expeditions
Crowley and Eckenstein made the first attempt on K2 in 1902, along with Guy Knowles, Jules Jacot-Guillarmod, Heinrich Pfannl, and Victor Wessely. The group planned to reach the summit via the Northeast Ridge, but the expedition was a veritable disaster.
Weather was abominable, with a mere eight of the 68 days spent on the mountain offering viable windows. Crowley was afflicted with a combination of influenza, malaria, and snow blindness, in addition to severe altitude sickness, while Eckenstein, the leader, battled a respiratory infection. At one point, Crowley, delirious with fever, threatened Knowles with a revolver when the latter refused to continue. Perhaps surprisingly, all members returned unscathed.
Crowley, after the expedition, expressed a belief that not the Northeast Ridge, but the Abruzzi Spur (Southeast Spur), was likely the best line of ascent. When K2 finally fell to an Italian team over half a century later, in 1954, the Abruzzi was the route used, and it has since become the standard route on the mountain.
Crowley attempted another 8,000-meter peak, Kanchenjunga, in 1905, via the southwest face over the Yalung Glacier. He led a team consisting of Jacot-Guillarmod, Alexis Pache, Charles-Adolphe Reymond, and Alcesti Rigo de Righi.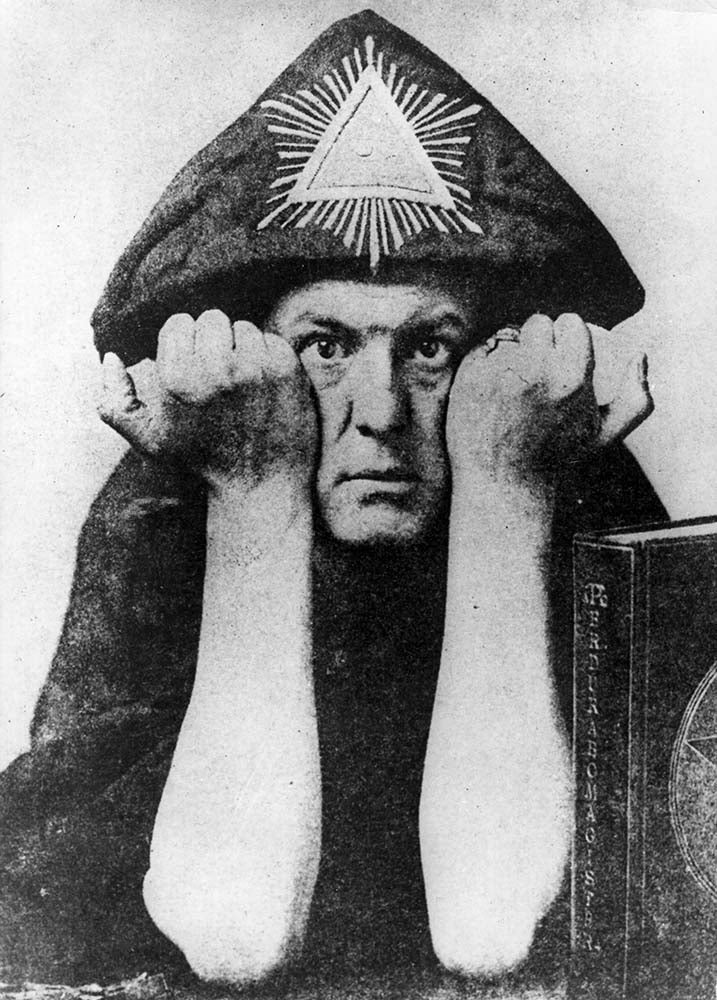 This expedition, too, went poorly. Crowley was immensely arrogant as a leader, earning the ire of his fellow climbers, and behaved abominably toward the porters, beating them on several occasions, which caused him to come to odds with Jacot-Guillarmod in particular. After being caught in an avalanche at what Reymond reported to be 21,300 feet (though, as noted, Crowley claimed to have reached much higher), Jacot-Guillarmod and De Righi led an unsuccessful coup against Crowley, arguing for him to be removed from leadership.
Then the duo, along with Pache, retreated from Camp V (20,300 feet) along with four porters, though Crowley advised against descending at night. The rope team was soon struck by an avalanche that killed three of the porters and Pache, but although Reymond, the last remaining team member, immediately descended from Camp V to help, Crowley stubbornly stayed in his tent, ignoring the cries of the survivors.
He later penned a letter to an Indian newspaper evincing his scorn for his companions, writing that "a mountain, "accident of this sort is one of the things for which I have no sympathy." The following day, on his descent, he passed the site without stopping to help in body recovery efforts or speaking to any of the survivors. He went on to abscond with the remains of the expedition's funds in Darjeeling.
The mountain was eventually summited in 1955 by a British team, using the same route Crowley and his companions had pioneered 50 years prior.
Later Life
Kanchenjunga was the last serious climbing endeavor Crowley undertook, and his behavior on the mountain led to his reputation in the climbing community deteriorating dramatically, even in the eyes of his former friend Eckenstein.
Crowley spent the majority of his later life immersed in the occult, traveling widely, promoting Thelema, and practicing magick, bogged by opium addiction and a number of health afflictions. Crowley died in England in December of 1947, at the age of 72, from chronic bronchitis.
Aleister Crowley Climbing Accomplishments
Despite his poor reputation, Crowley's accomplishments as an alpinist were significant for the time. In addition to his unsuccessful expeditions on K2 and Kanchenjunga, he successfully climbed several peaks in the Alps and put up a string of hard first ascents on rock in the Lake District and Beachy Head, as well as other sites in the United Kingdom, during the 1890s. A short list of summits follows.
Eiger (13,015 ft), Bernese Alps, Switzerland
Wetterhorn (12,113 ft), Bernese Alps, Switzerland
Jungfrau (13,642 ft), Bernese Alps, Switzerland
Mönch (13,480 ft), Bernese Alps, Switzerland
Dent Blanche (14,298 ft), Pennine Alps, Switzerland
Matterhorn (14,692 ft), Pennine Alps, Switzerland
Iztaccíhuatl (17,160 feet), Trans-Mexican Volcanic Belt, Mexico
Popocatépetl (17,802 feet), Trans-Mexican Volcanic Belt, Mexico