Alex Johnson Took 10 Years to Do the Swarm, and She Doesn't Regret Any of It
Johnson joins a pantheon of heavy laborers—just ask Tommy Caldwell or Chris Sharma
---
Join Climbing
Create a personalized feed and bookmark your favorites.
Join Climbing
Create a personalized feed and bookmark your favorites.
Join for free
Heading out the door? Read this article on the new Outside+ app available now on iOS devices for members! Download the app.
Oh hey, this story is exclusive for Active Pass members—kind of like a belay card, you need it to get access to the good stuff. Read this and other great stories from Climbing, Trail Runner, Ski and more, and get other great benefits, by joining today.
No regrets. So says Alex Johnson. Ten years ago she tried The Swarm (V13), a stunning boulder problem in Bishop, and then got on it again the next year. Seven years ago she publicly announced a campaign to send it, a far departure from the traditional stealth in climbing. See her reasons here, in an intensely personal essay that is also an exploration of loneliness, among other things.
She ended that first campaign empty-handed. She'd also hoped to be the first woman to complete it, and then two others—Ashima Shiraishi and Alex Puccio—did, perhaps in part because she'd shone a light on it (Katie Lamb, 23, became only the third woman, in December). Johnson could have slunk away.
During the ensuing decade, she returned for periodic efforts on The Swarm, and many factors accumulated. She competed. She came out as queer, shucking off a lifelong burden. She coached, and that mattered. She left comps and then returned to gun for the Olympics, and got stronger. When she was really ready to return to The Swarm, she had to wait: a global pandemic delayed her travel to Bishop.
But now she has done it, after all that time and frustration and sorrow, and is just fine with all of it.
"If I'd have just done it then, it would have been a flash in the pan," she says. "It would have died, wouldn't have been as memorable."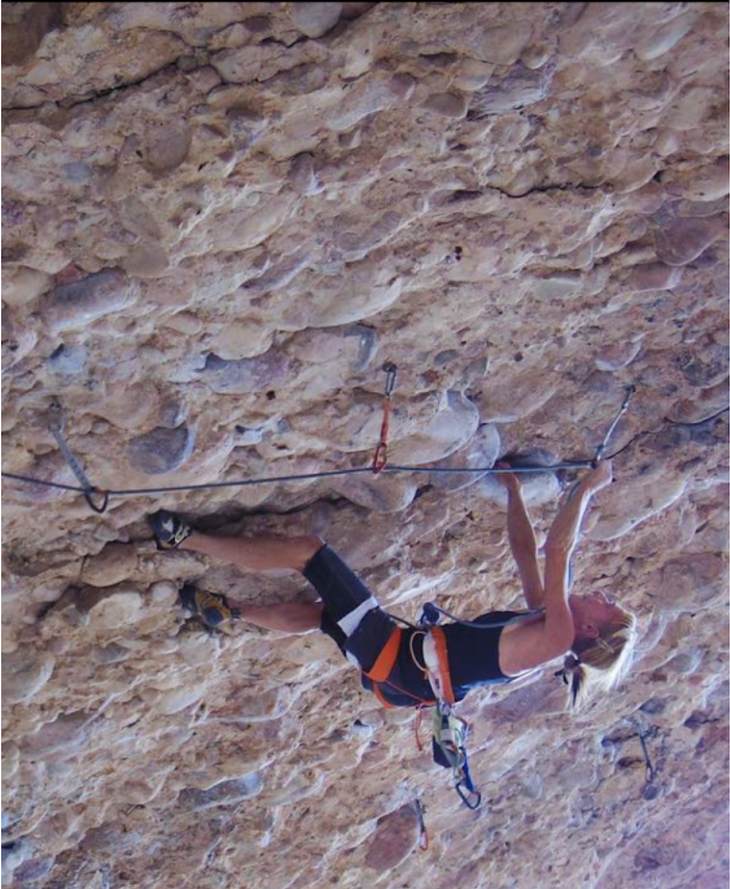 By the end she was even more invested, and so were the rest of us observers who were any part of that journey. The time frame somehow makes the ascent more meaningful, as was the Dawn Wall ascent after Tommy Caldwell spent seven years figuring it out and working on it. That is an integral part of that story.
Climbing is full of sieges. Daniel Woods spent three months straight on his new V17, without trying anything else. That's one reason we know it's hard (also, he is strong).
Dave Graham had a seven-year journey on Hypnotized Minds (V16), Estes Park. "I had one chance a year to try it [because of limited time in Colorado and changing conditions]," he told Climbing, "and it felt like surfing a really hard wave, because of the way it breaks. It felt so elusive: I swore I could do it if I had reasonable, functional conditions. I wanted to give up and say, Oh, I know I can do this thing. But I knew that inside I didn't know if I actually could."
Scott Burk took 261 days when he free climbed the Nose of El Cap in 1998, six years after the first ascent, by you know who (Lynn Hill). Burk isn't exactly credited with the second free ascent, since he toproped one of the crux pitches, but he is and forever will be a part of its history.
My friend Mindy Shulak says, of Johnson's ascent, "And I thought I'd been trying Millennium forever, while all my friends sent it!" She has been working on Millennium (5.14a) in Maple Canyon, Utah, for eight years. I told her to go for 11! Alex has now gotten Tommy by three years; granted, he may squeak her on distance climbed. Eleven is a great number: Ask "This is Spinal Tap" and Louder than 11.
Last year Melissa La Nevé completed Wolfgang Gullich's iconic 5.14d Action Directe in the Frankenjura, Germany, after six years and many sacrifices. The film documenting her endeavor was one of my favorites in last year's Reel Rock fest.
Back to Alex Johnson. As someone who observes and writes about the climbing scene, I should, ideally, be objective. Not root for any competitor or nationality or, perhaps, achievement above another. Be even-handed.
But when Alex, whom I first met as a smiling and coltish 14-year-old who won the Teva Games when it was a national bouldering comp, texted to say she had done the Swarm, I was elated and I choked up. Climbers around the world are psyched for her; one of the many posting congrats was Chris Sharma, whose four years on La Dura Dura, coupled with getting scooped—and inspired—by Adam Ondra, is part of one of the best tales (and films) in climbing.
To me, this 10-year, 18-foot ascent was an affirmation: a gift and reward for her, and, on top of a rough year for all of us, a little miracle.